Apple Certified Support Professional (10.14) (In Production)
Installation and Configuration

Getting Prepared
Installing macOS Mojave
OS Recovery
OS Recovery Part 2
Initial Configuration
Initial Configuration Part 2

User Accounts

Managing User Accounts
Managing User Accounts Part 2
Multiple User Accounts
User Account Security

File Systems

File Storage
File Storage Part 2
Securing Data
Controlling File Permissions
UNIX Style Permissions
Default File Permissions

Data Management

Managing Files
Managing Files Part 2
Archives and Images
Time Machine

Applications and Processes

Managing Applications
Application Data
Application Data Part 2
Application Support
Application Support Part 2
Application Support Part 3

Network Configuration

Network Types and Addressing
Configuring Network Adapters
Configuring Wireless Networking
Network Locations

Network Services

Sharing Resources
Sharing Resources Part 2
Administering iCloud

System Management

Peripheral Devices
Supporting Printers
Understanding the macOS Boot Process
System Troubleshooting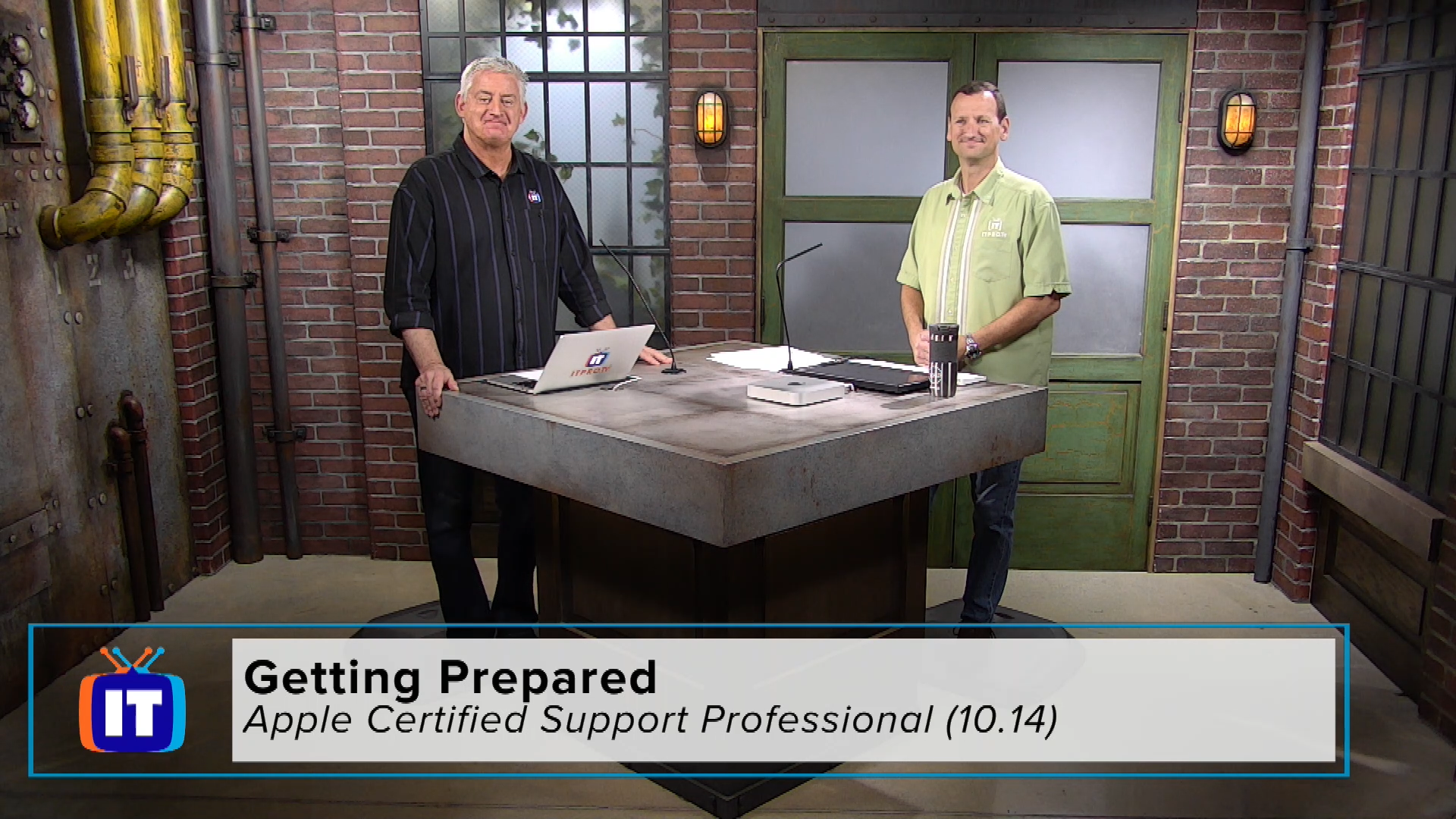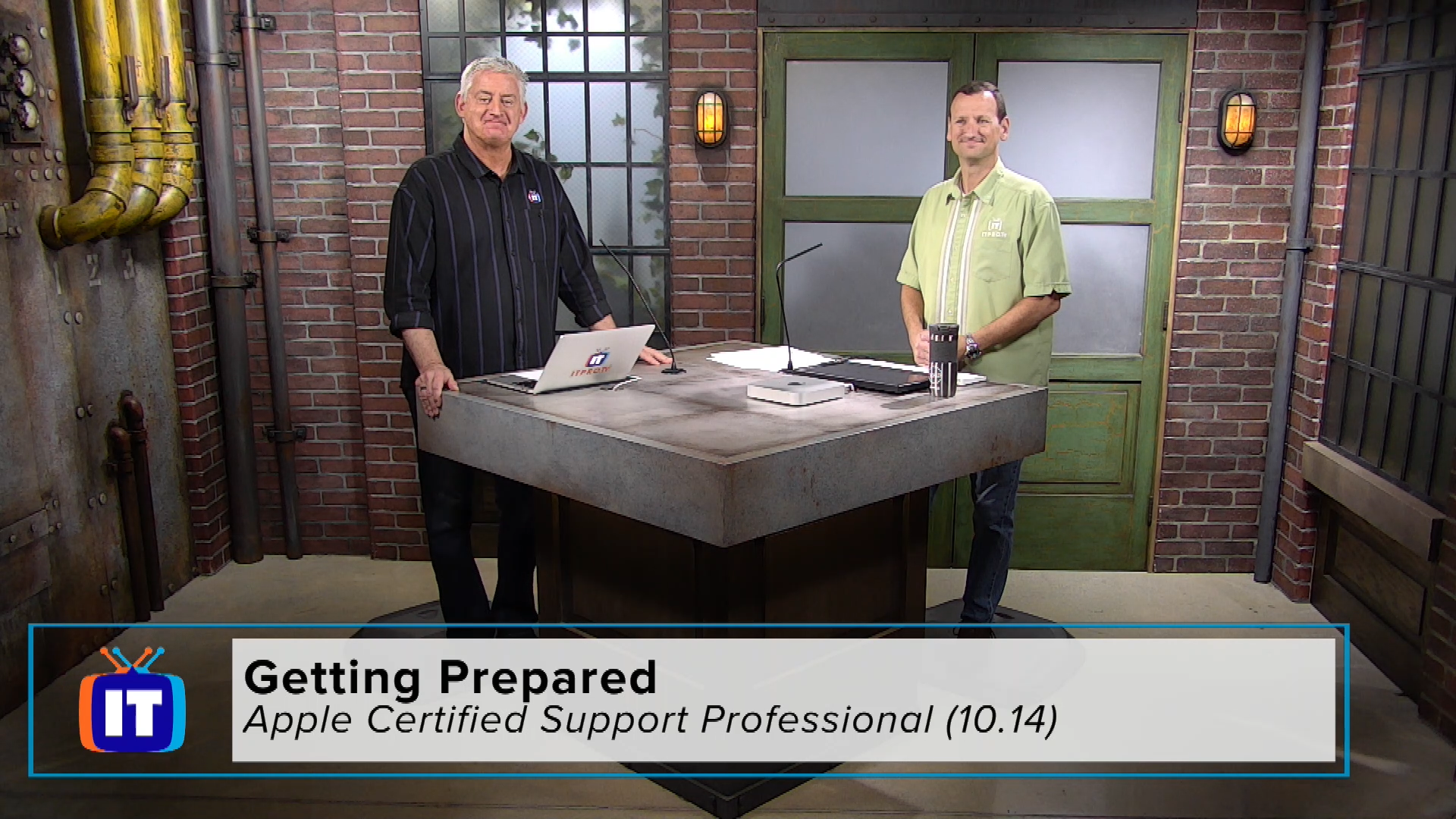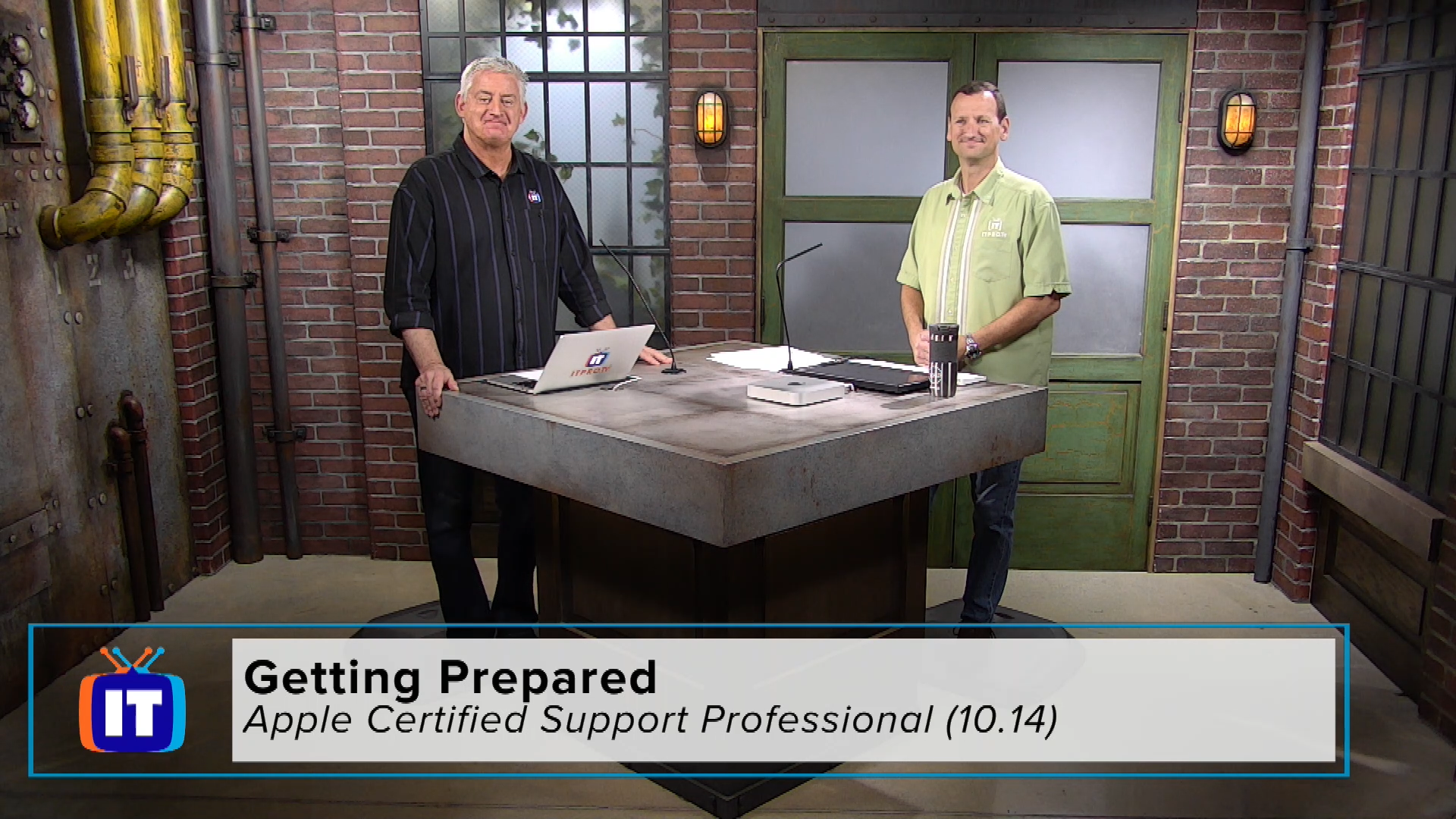 In this episode, Don takes a look at prerequisites for getting macOS Mojave installed. He also discusses the hardware requirements as well as the platforms that are supported by macOS Mojave.
Just you? Training a whole team? There's an ITProTV plan that fits.
With more than 4,000 hours of engaging video training for IT professionals, you'll find the courses you and your team need to stay current and get the latest certifications.