AWS Certified DevOps Engineer - Professional
Provisioning, Operating, and Managing AWS environments14 H 30 M
Application Lifecycle Management

Overview
Continuous Integration and Delivery
Use CodeCommit
CodeBuild: Foudations
CodeBuild: Use the AWS CLI
CodeDeploy: Foundations
CodeDeploy: Work with Local Instances
CodePipeline: Foundations
CodePipeline: Actions and Transitions
CodeStar: Bring It All Together

Automation

Elastic Beanstalk: Foundations
Elastic Beanstalk: Environments and Deployments
Elastic Beanstalk: Work with Docker
Elastic Beanstalk: Multiple Containers
Elastic Beanstalk: Advanced Configuration
ECS Foundations
ECS: Use Tasks and Services
CloudFormation Foundations
CloudFormation: Deployments and Updates
CloudFormation: Use Nested Stacks
Managing Apps with OpsWorks
Managing Apps with OpsWorks Part 2
Managing Apps with OpsWorks Part 3

Serverless Development

Lambda Foundations
Lambda: Advanced Usage
Lambda: Advanced Usage Part 2
Step Functions Foundations

Monitoring and Logging

Monitoring Performance with CloudWatch
Monitoring Logs with CloudWatch
CloudWatch Alarms
CloudWatch Events
CloudWatch and CloudTrail

Compliance

AWS Config
AWS Systems Manager
AWS Secrets Manager and Service Catalog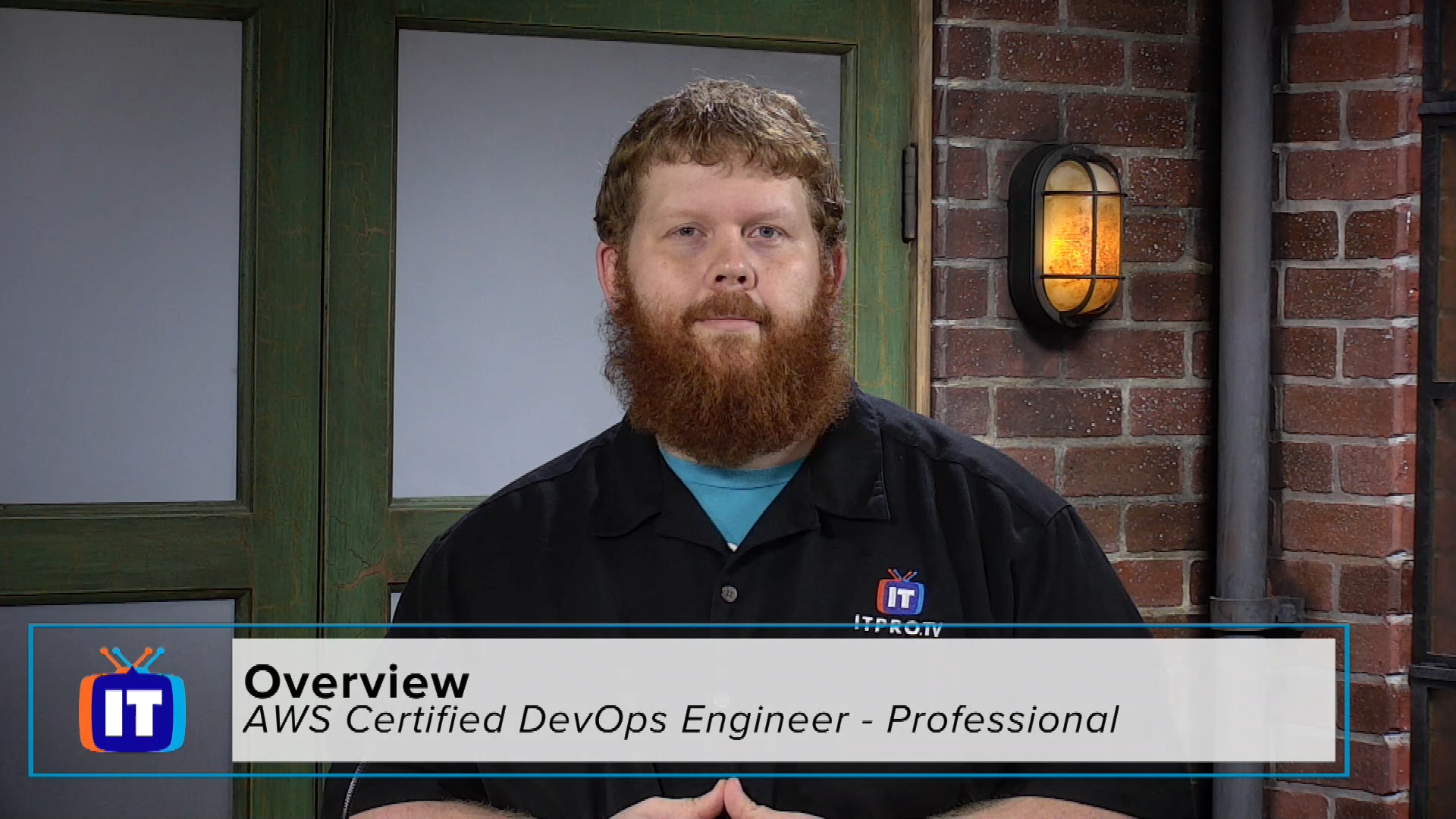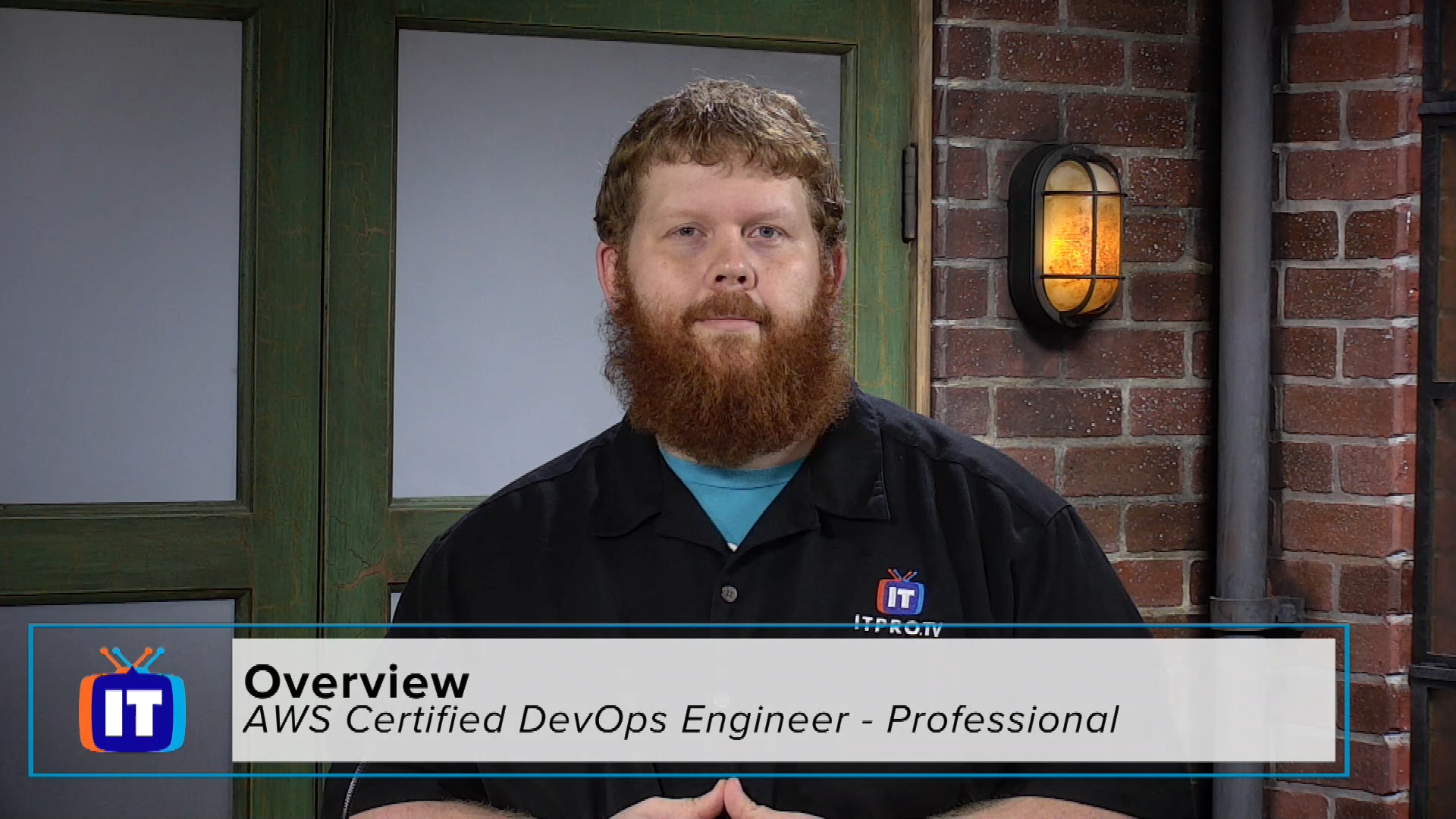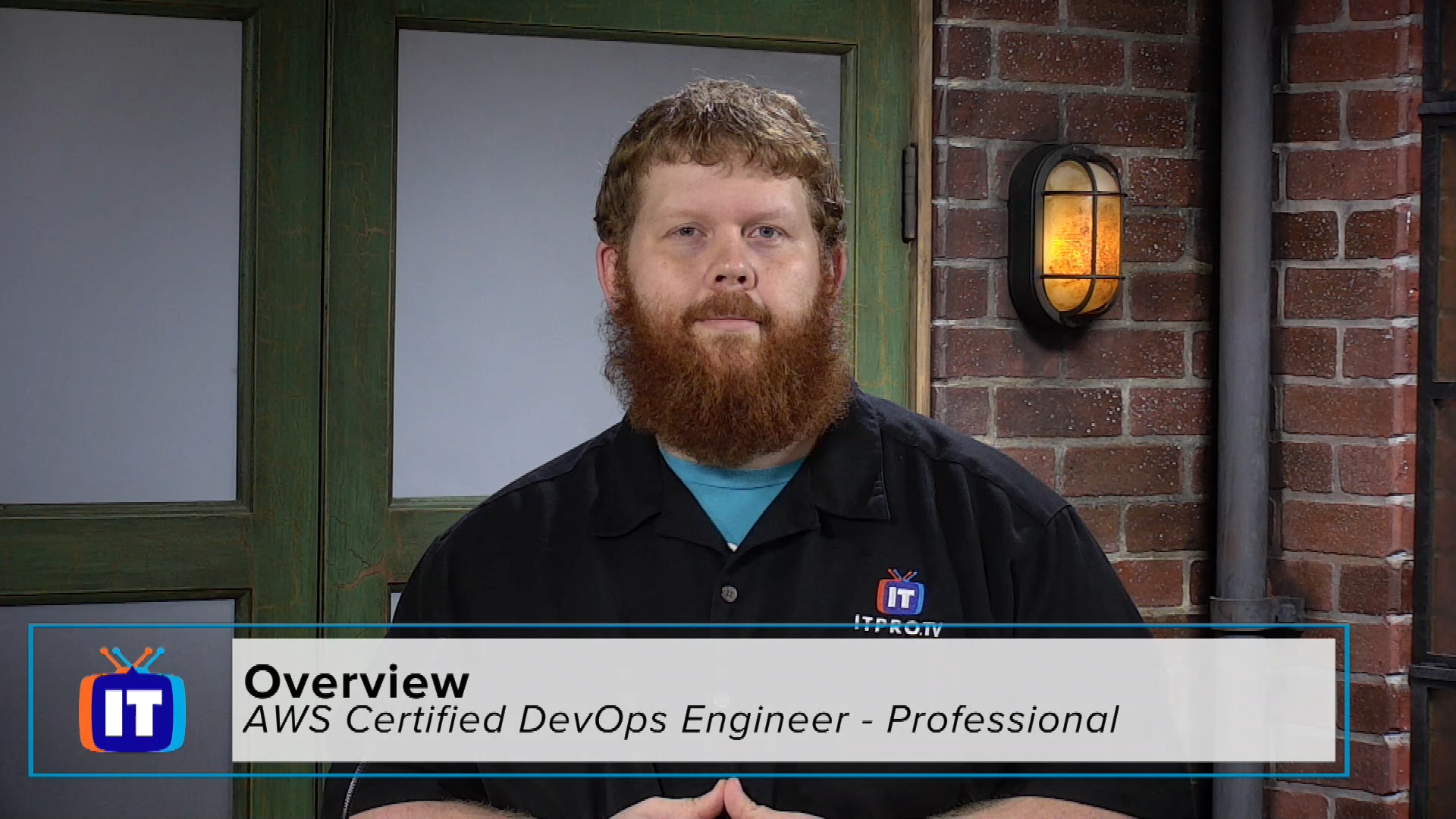 The AWS Certified DevOps Engineer – Professional show validates technical expertise in provisioning, operating, and managing distributed application systems on the AWS platform.
Just you? Training a whole team? There's an ITProTV plan that fits.
With more than 4,000 hours of engaging video training for IT professionals, you'll find the courses you and your team need to stay current and get the latest certifications.