Beyond Tech
Essential Soft Skills for IT Pros1 H 15 M
Personal Development

Time Management
Emotional Intelligence
Creative Thinking
Intrapersonal Skills
Interpersonal Skills
Verbal and Written Communication
Body Language

Job Development

Job Interview Tips
Personal Branding
Adaptability and Job Flexibility
Career Management
Online Networking

Leadership Development

Workplace Culture
Team Building
Leadership Skills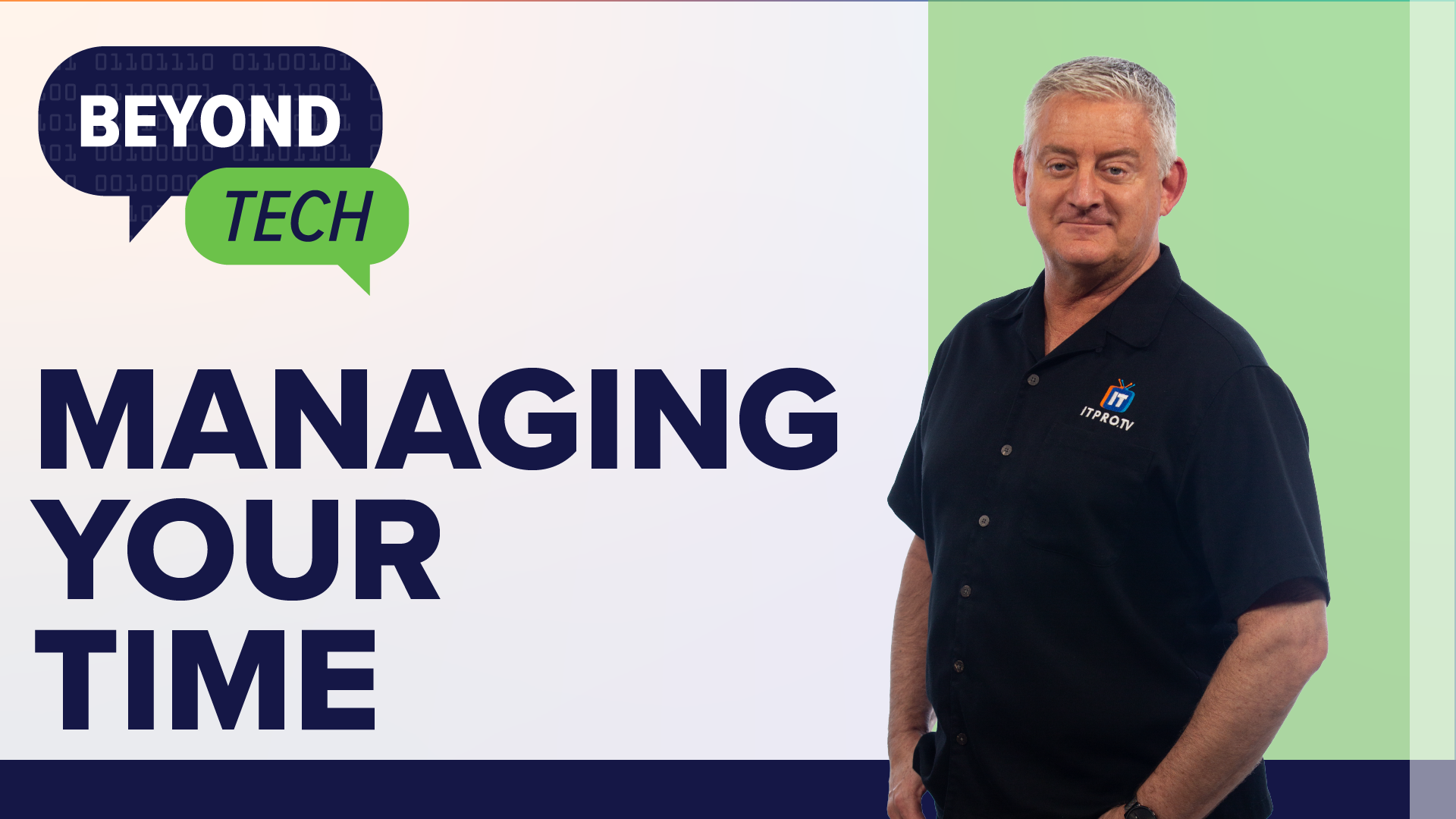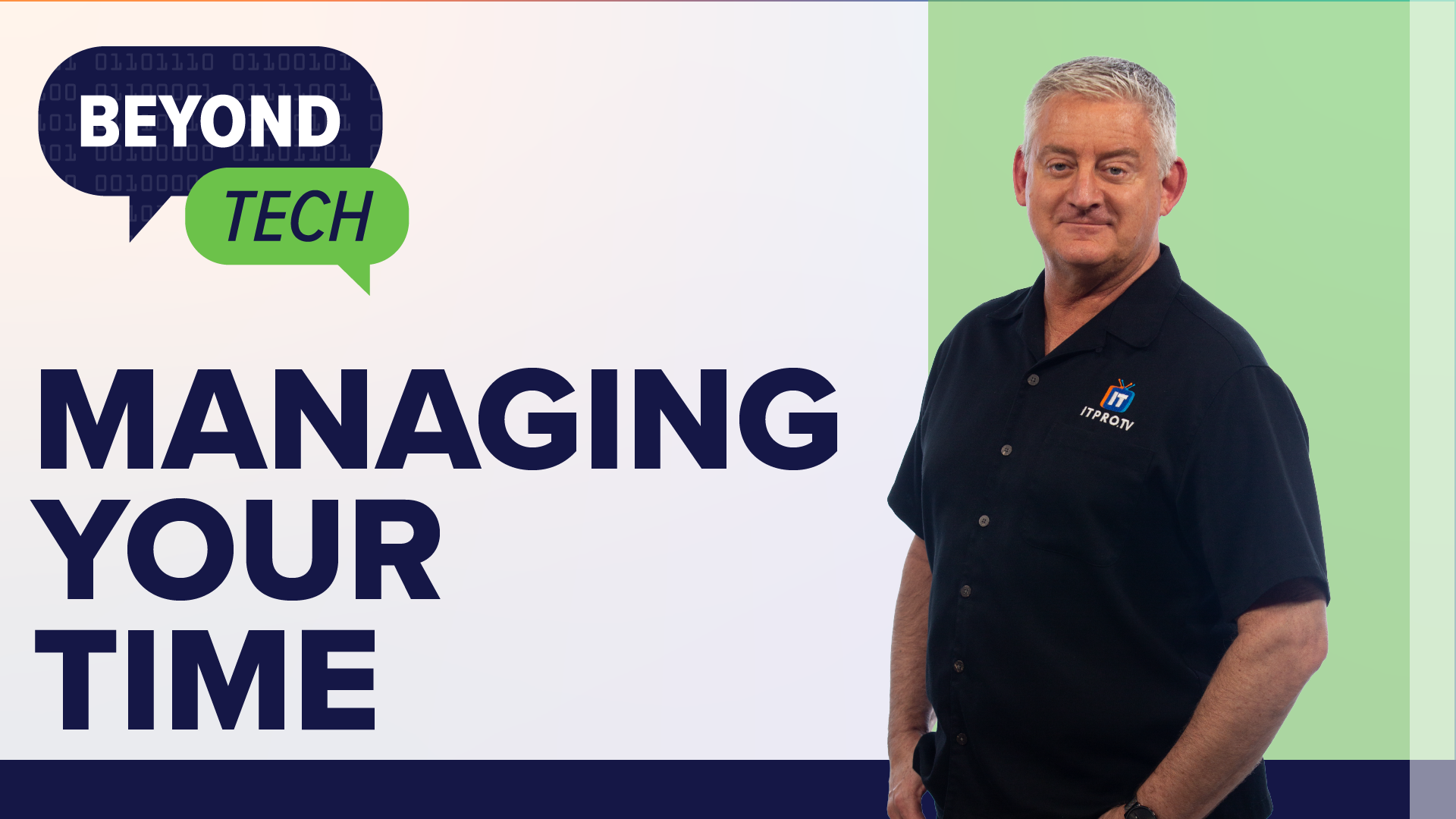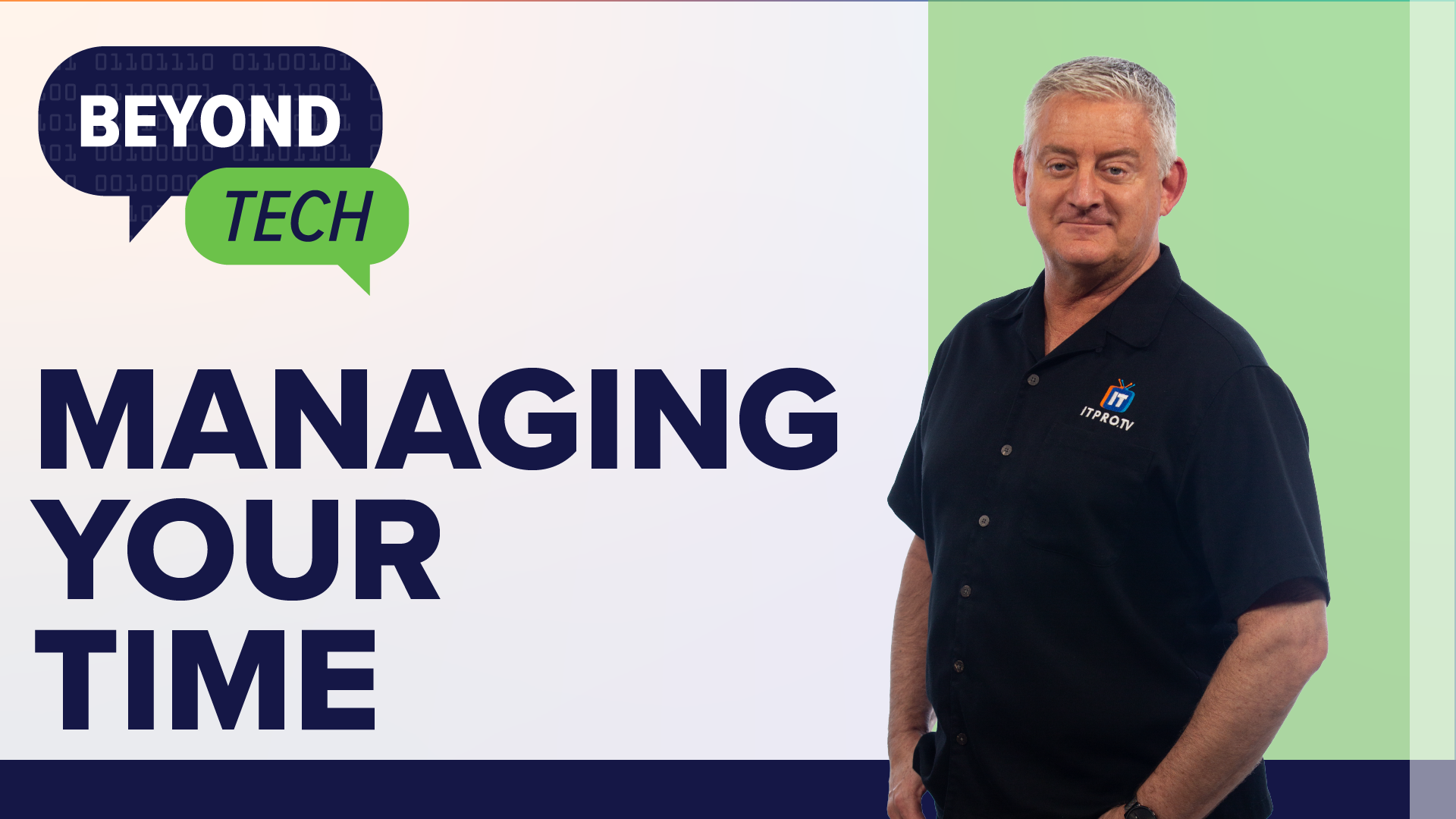 Effective time management can be tough to master. Even with all of the technological advances at our disposal, time just keeps moving forward. In this episode, Zach is going to share with you 10 tips and techniques to help you be more effective and efficient when managing your time. Using the concepts of Three-Dimensional Thinking, the Focus Funnel, and the Timer Method you will learn how to work IN time.
Just you? Training a whole team? There's an ITProTV plan that fits.
With more than 5,800 hours of engaging video training for IT professionals, you'll find the courses you and your team need to stay current and get the latest certifications.