Management by Strengths
Management By Strengths Teambuilder / Customer Relationship2 H 34 M
Learn how to communicate with employees and customers better with the Management by Strengths (MBS) program and watch productivity and customer satisfaction grow.
Management by Strengths

Overview
Introduction
Directness - Red Trait
Extroversion - Green Trait
Pace - Blue Trait
Structure - Yellow Trait
Create Your Profile Report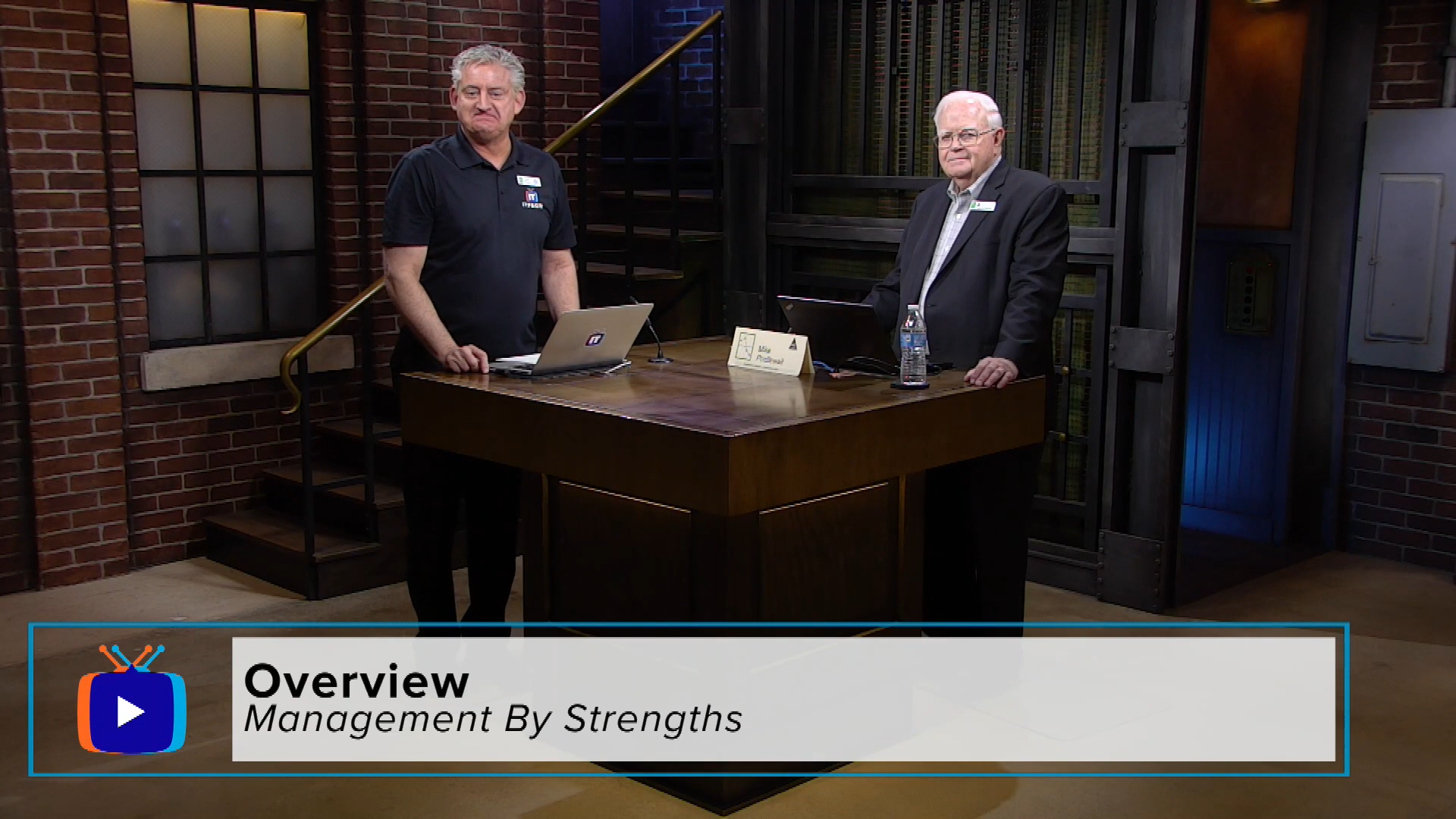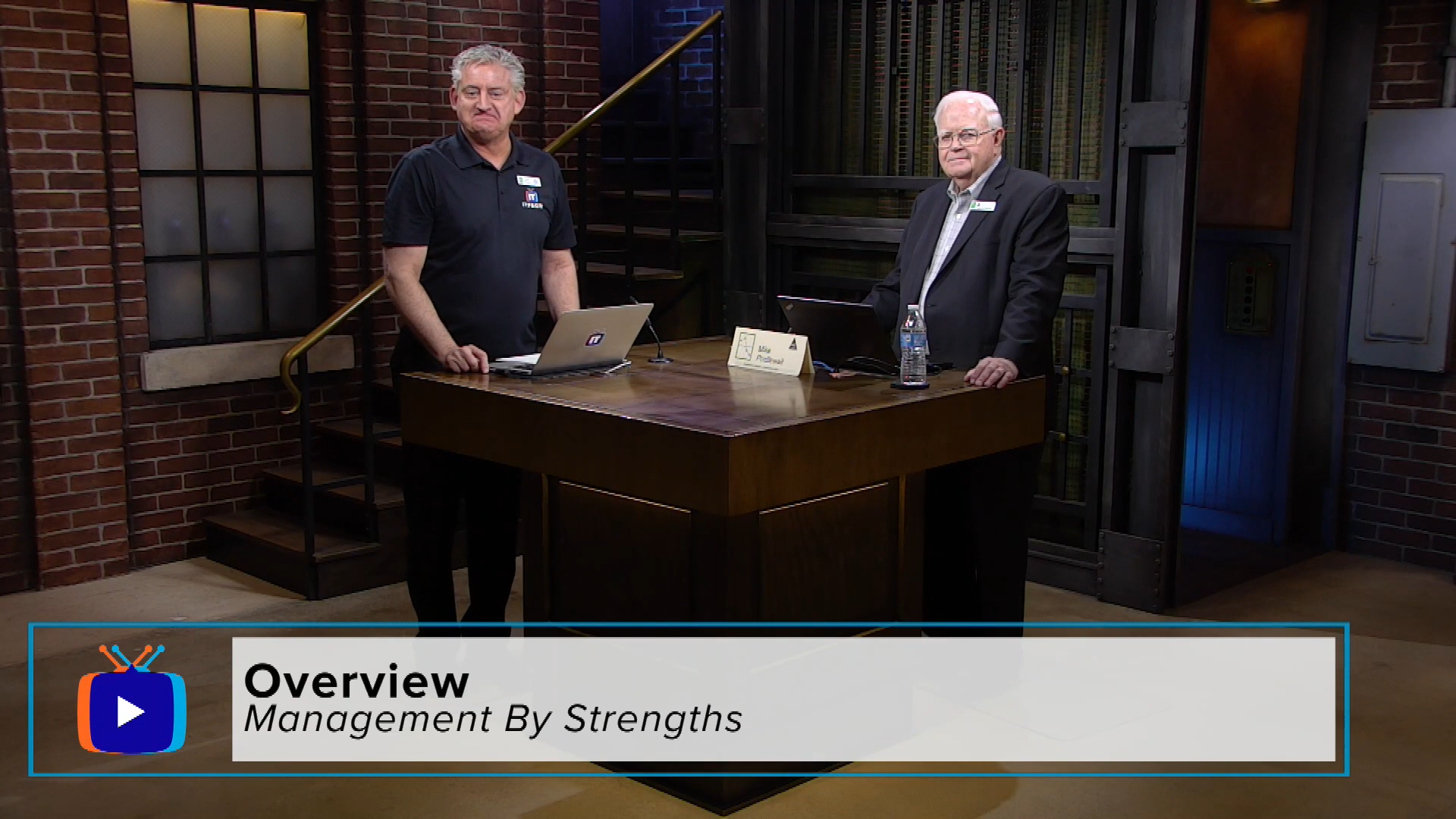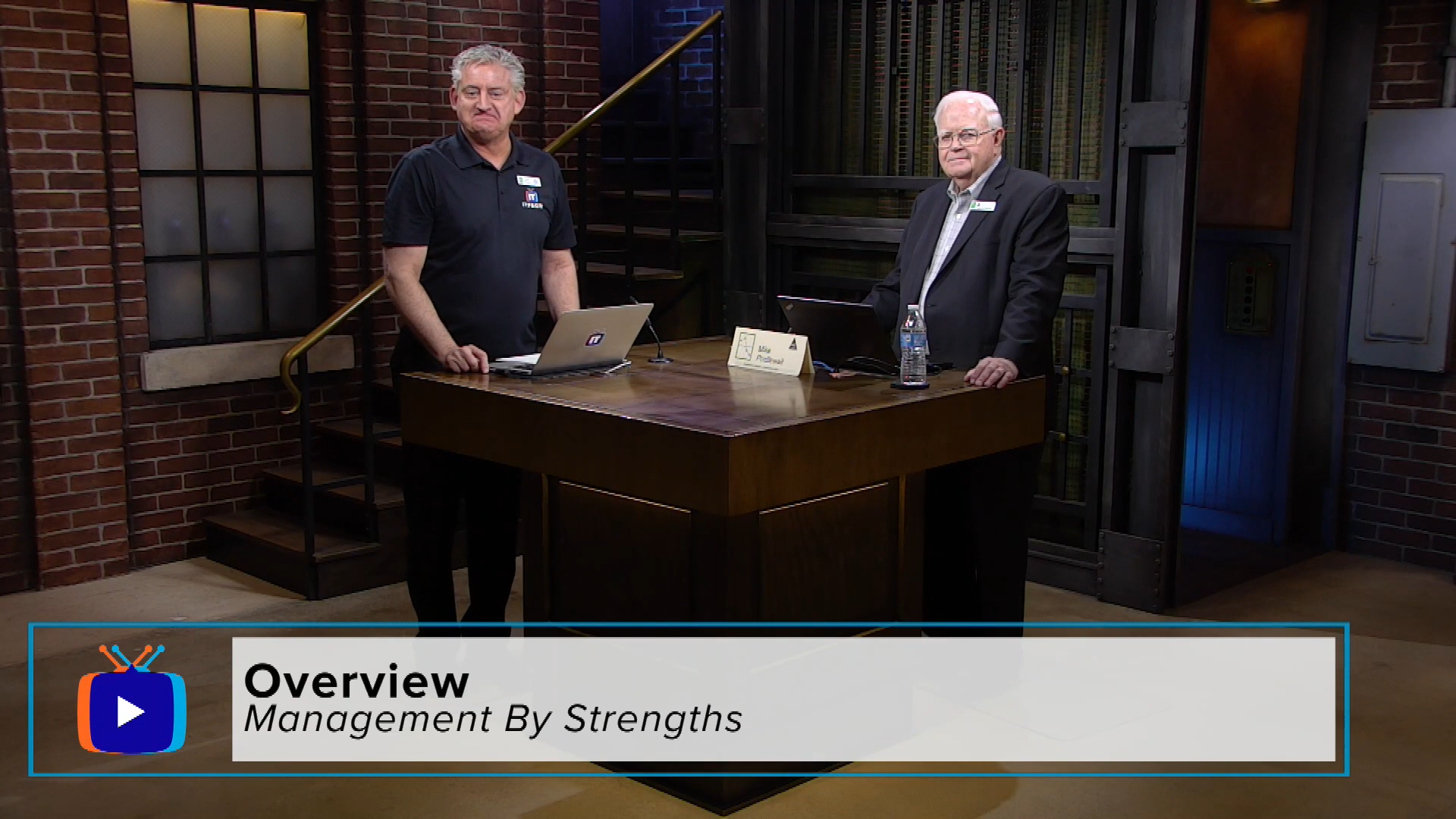 Episode Description
Transcript
A look at how the Management by Strengths system will increase productivity, enhance teamwork, open lines of communication, facilitate employee motivation, identify & capitalize upon the key strengths of yourself & anyone you come in contact with, and provide a positive clear direction of management which serves as a common bond for all. We will look at the strengths & temperament traits of the personality which include Directness/Extroversion/Pace and Structure.
[MUSIC] Hello, and thank you for choosing BizProTV. I'm your host Zach Memos, and very honored to have with us Mike Postalweight of Management by Strengths, and that's the name of the show, Management by Strengths. Mike, glad to you have with us, tell us about Management by Strengths. >> Management By Strengths is a company that's located back in Olathe, Kansas. It's a Kansas City suburb. We've been in business since 1979. Most people never have heard of us, unless one of our clients mentioned us to them, because we don't advertise. We work primarily on referral. >> Mm-hm. >> And most of our trainings deliver to the model of train to trainer, so we certify many people and organizations to teach this course. What we study specifically though is whats called temperament. And temperament is something we have naturally, something you're born with, so we don't look at people the way psychologists do. We look at something that's just natural to anyone, so it's all positive. >> Awesome and tell us who the is the show targeting towards. >> Well, the show's targeted towards anyone that wants to have a better understanding of themselves or anyone else in their life, with people they work with, or people they live with, or even their customers. >> So that being an enterprise or interpersonal social units, that's a concern. So what are some of the practical applications for what we're gonna learn? >> Well, understanding yourself, first of all, helps you realize why you feel the way you do under pressure. But understanding someone else, sometimes you're not distracted by the way they say things to you, so essentially it immediately improves communication with people in your life. >> Fantastic, now what are some of the topics covered in the show? >> Well, we talk about how relationships develop, we get into the depth of the poor temperament traits, and then we talk specifically about how you can apply this with each other. >> That's fantastic and is going to be so much involved here and I'm going to meet with and watching every single episode of madmen by strings, I know I am. And thank you for watching BIZPRO.TV. [MUSIC]
Just you? Training a whole team? There's an ITProTV plan that fits.
With more than 5,800 hours of engaging video training for IT professionals, you'll find the courses you and your team need to stay current and get the latest certifications.