CCNP Security SENSS (300-206)
Implementing Cisco Edge Network Security Solutions
11 hours 26 minutes
Hardening IOS Devices

Overview
Initial IOS Configuration
Initial IOS Configuration Part 2
IOS Role Based Access Control

Configuring an IOS Firewall

IOS Zone Based Firewalls
IOS Zone Based Firewalls Part 2
Special Zones

Hardening ASA Devices

Initial ASA Configuration
Initial ASA Configuration Part 2
ASA Role Based Access Control

Configuring an ASA Firewall

Configuring Twice NAT
Network Object Translation
ASA Firewall ACLs
ASA Firewall ACLs Part 2
Supporting IPv6

ASA Advanced Features

Traffic Inspection
Transparent Firewalls
Security Contexts
High Availability

Implement Layer 2 Security

DHCP Snooping
IP Source Guard
Private VLANs
Storm Control
Port Security

Monitoring Security

Monitoring Traffic with NetFlow
Monitoring Devices with SNMPv3
Centralized Logging with Syslog
Centralized Device Management
Overview
5 minutes
This course covers the 300-206 exam objectives and demonstrates how a network security engineer configures and implements security on Cisco network perimeter edge devices such as a Cisco switch, Cisco router, and Cisco ASA firewall.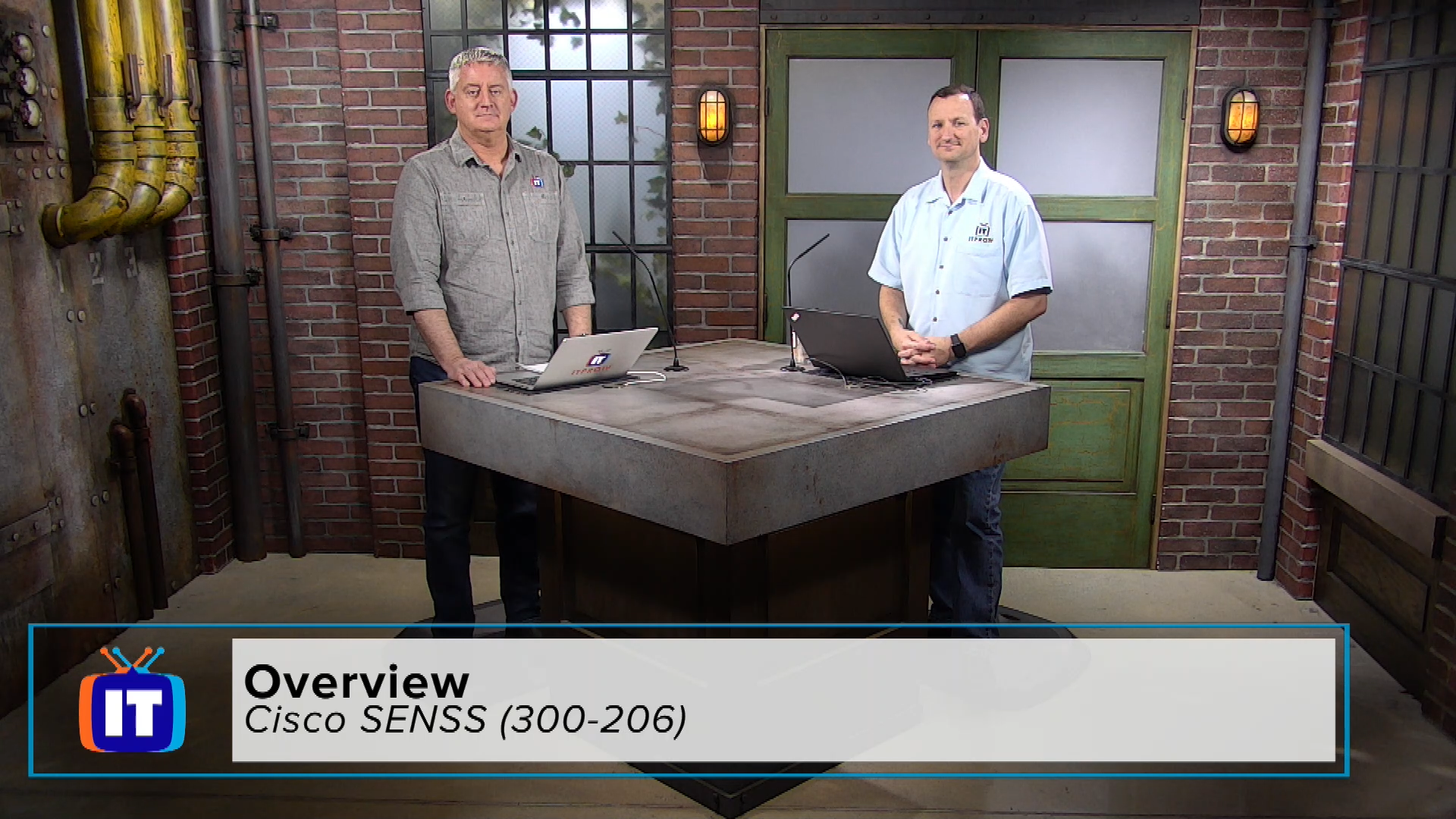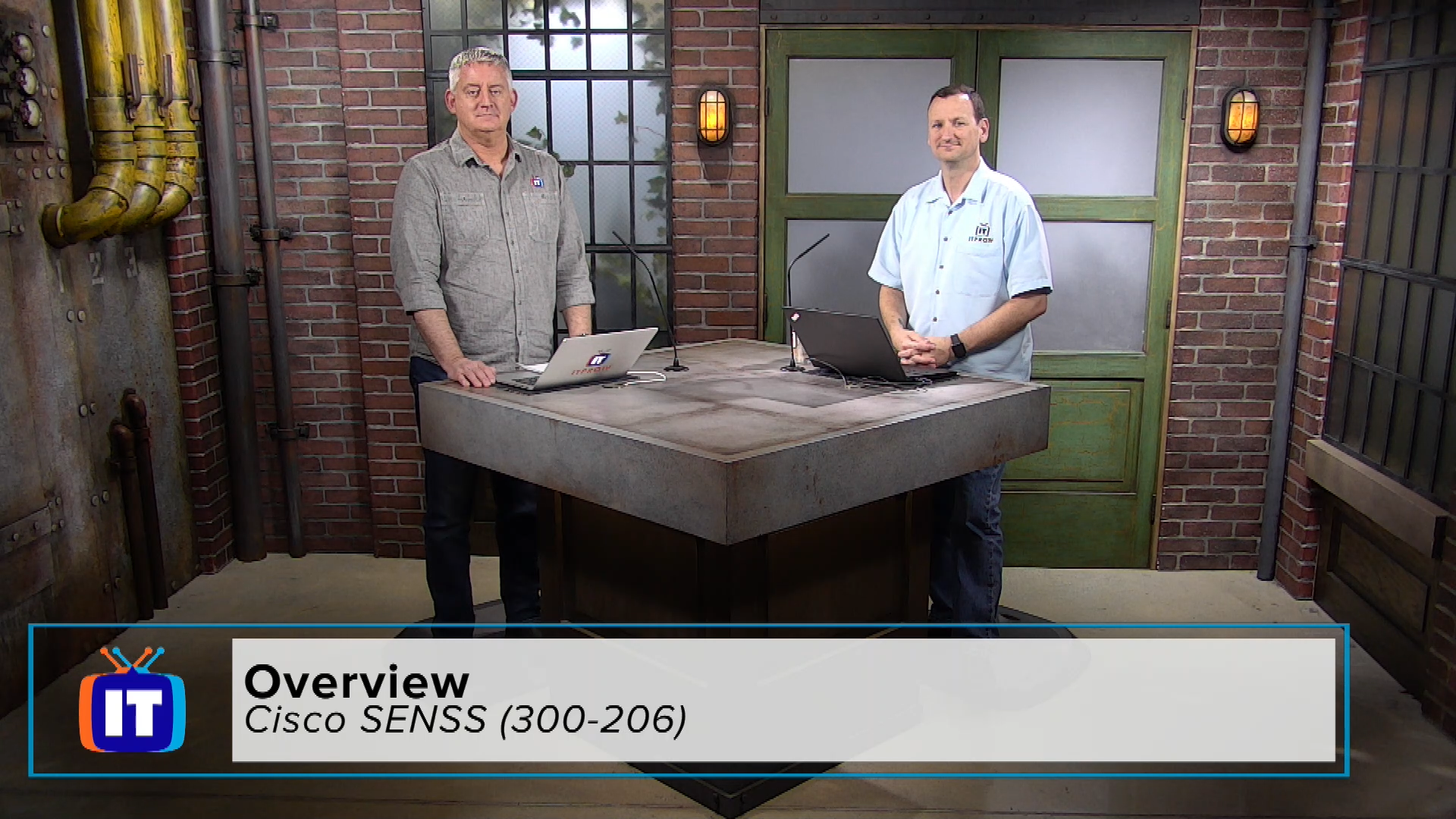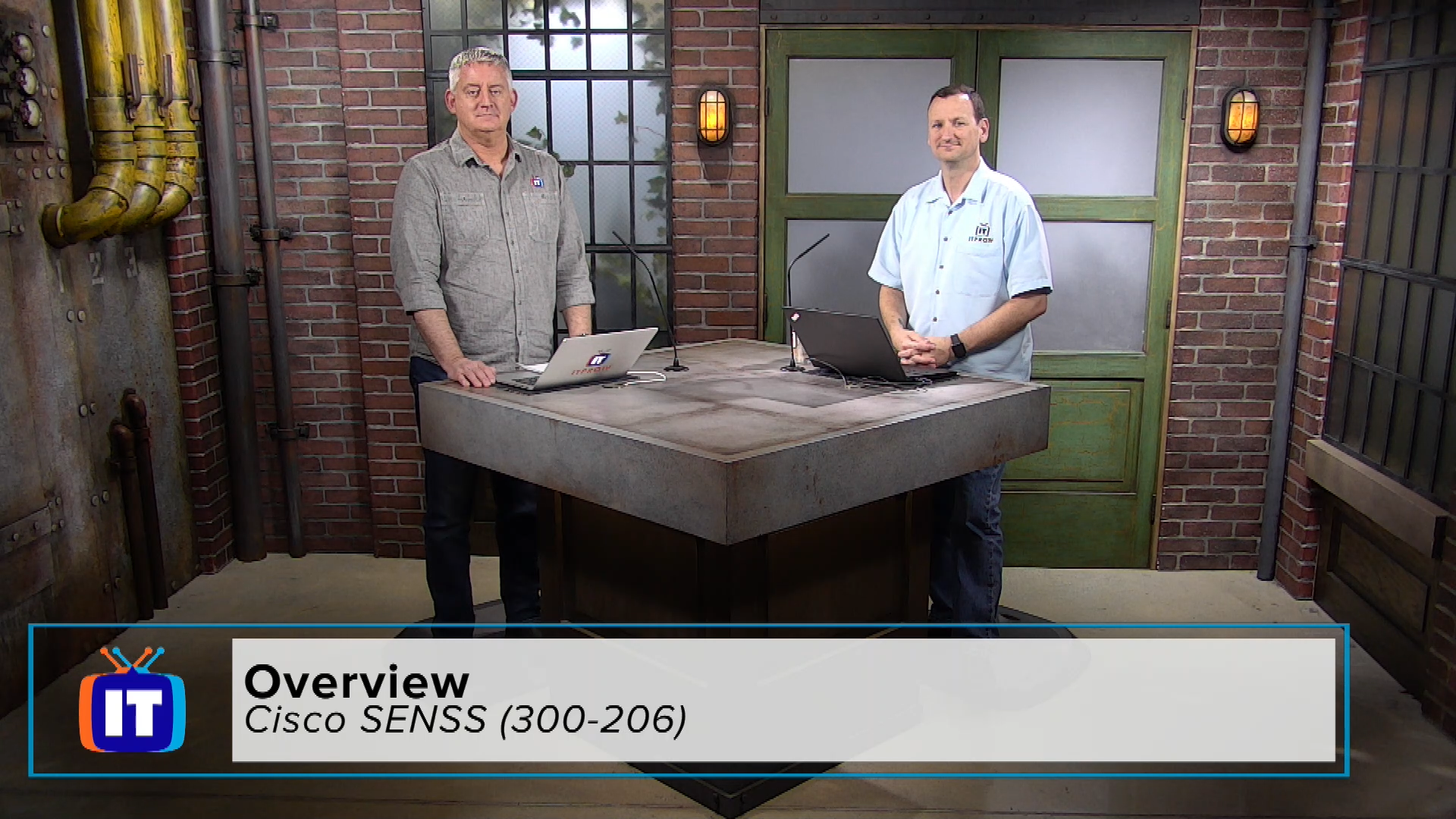 Just you? Training a whole team? There's an ITProTV plan that fits.
With more than 4,000 hours of engaging video training for IT professionals, you'll find the courses you and your team need to stay current and get the latest certifications.