CompTIA Cloud+ (CV0-002)
Understanding Cloud Deployment Basics11 H 34 M
This course has a virtual lab
Configuration and Deployment

Cloud Basics: Why and What
Cloud Basics: Why and What Part 2
Cloud Basics: Why and What Part 3
Cloud Components: Interactions and Services
Cloud Components: Interactions and Services Pt.2
Cloud Deployment: Evaluate Readiness
Cloud Deployment: Automation and Orchestration
Cloud Deployment: Automation and Orchestration Pt2
Cloud Deployment: Projectization

Security

Cloud Project: Deployment Workflow
Cloud Project: Deployment Workflow Part 2
Cloud Project: Post Deployment Configuration
Cloud Project: Post Deployment Configuration Pt2
Cloud Project: Manage Changes

Maintenance

Cloud Readiness: Quality Assurance
Cloud Readiness: HA and LB
Cloud Readiness: Deployment Load Testing

Management

Cloud Security: Security Infrastructure
Cloud Security: Organizational Compliance
Cloud Security: Virtual Networking Design
Cloud Security: Virtual Networking Design Part 2
Cloud Security: Network Security Options
Cloud Security: Component Security
Cloud Security: Component Security Part 2
Cloud Security: Implement Security Technologies

Troubleshooting
Cloud Basics: Why and What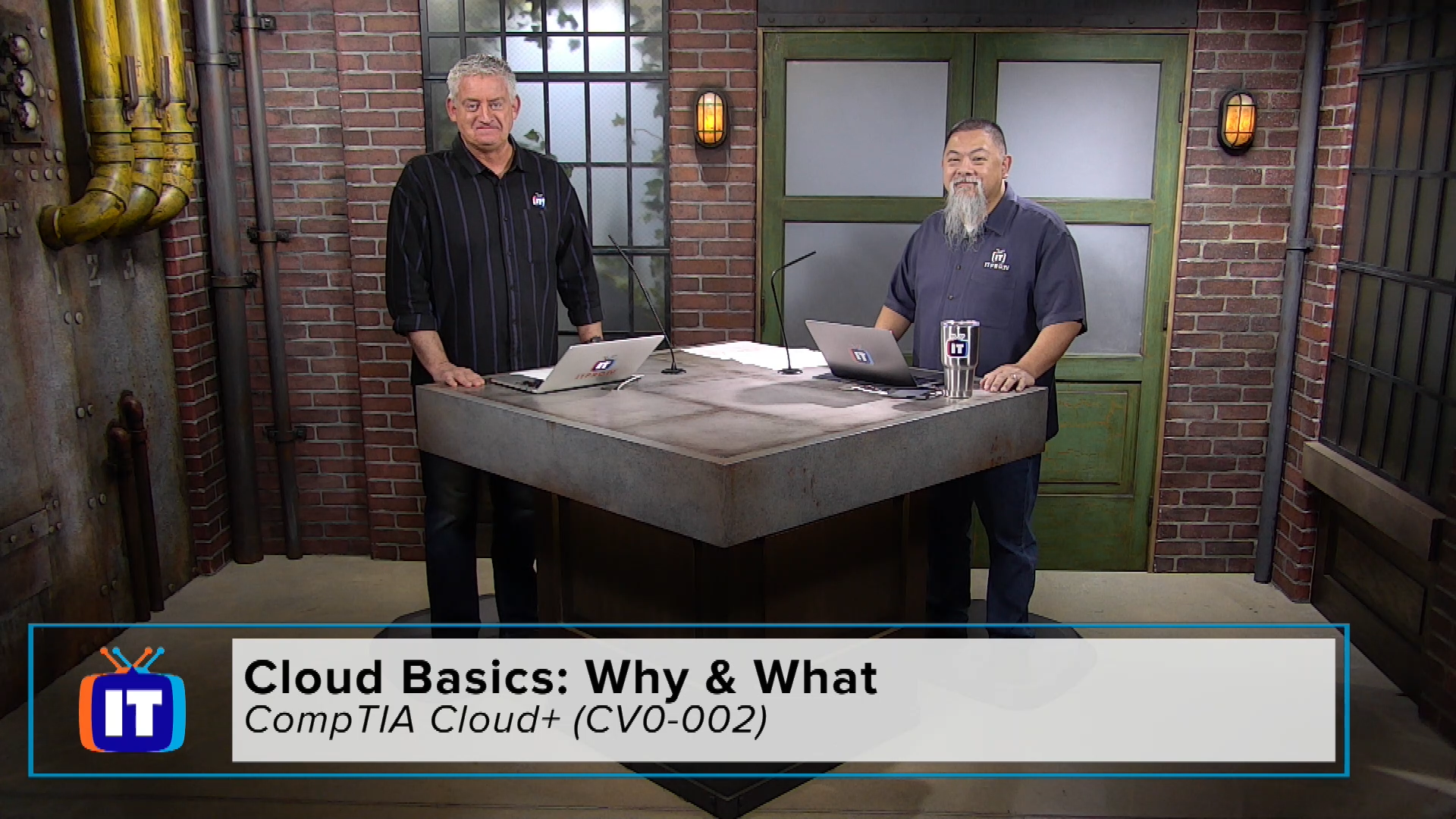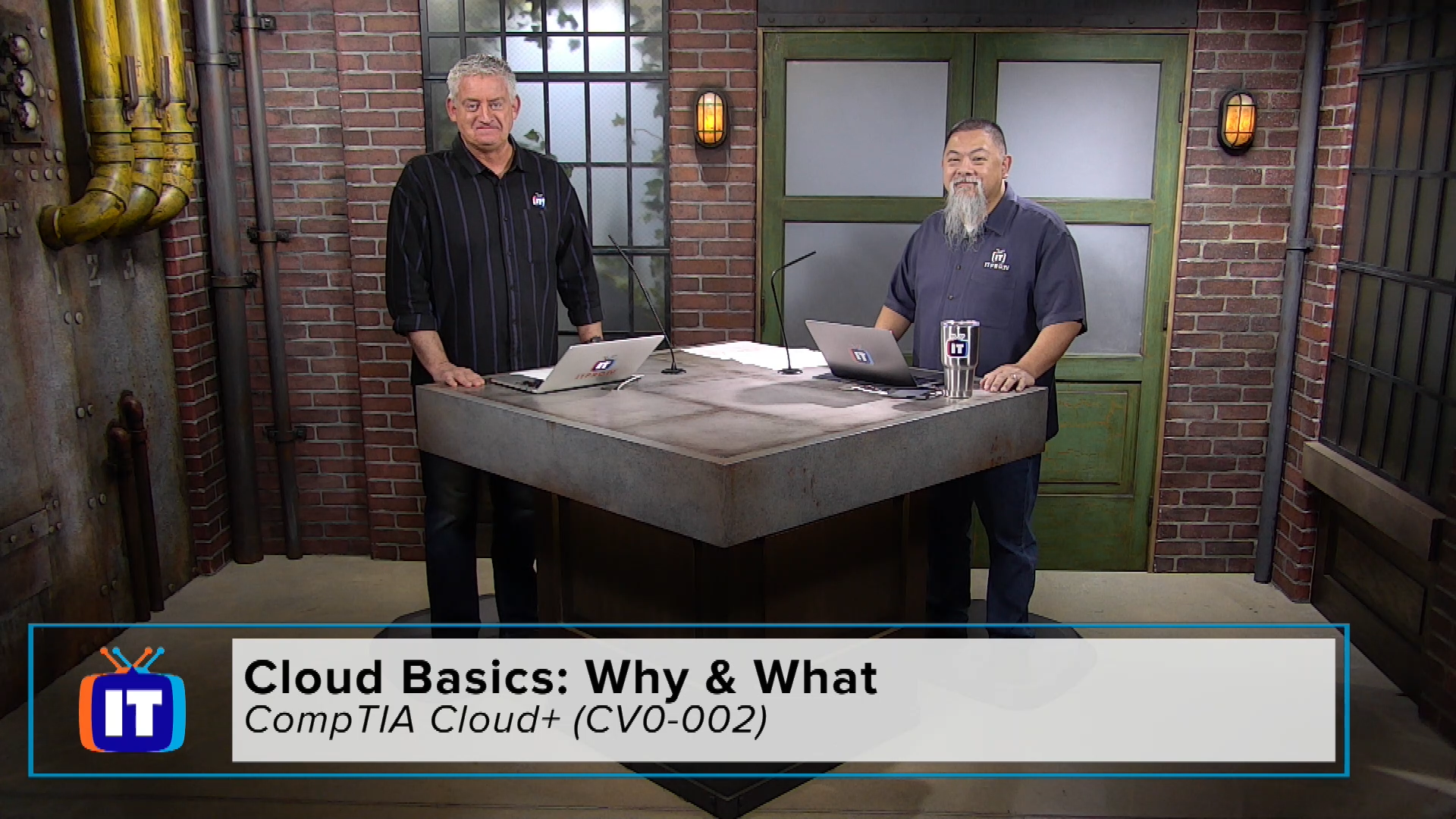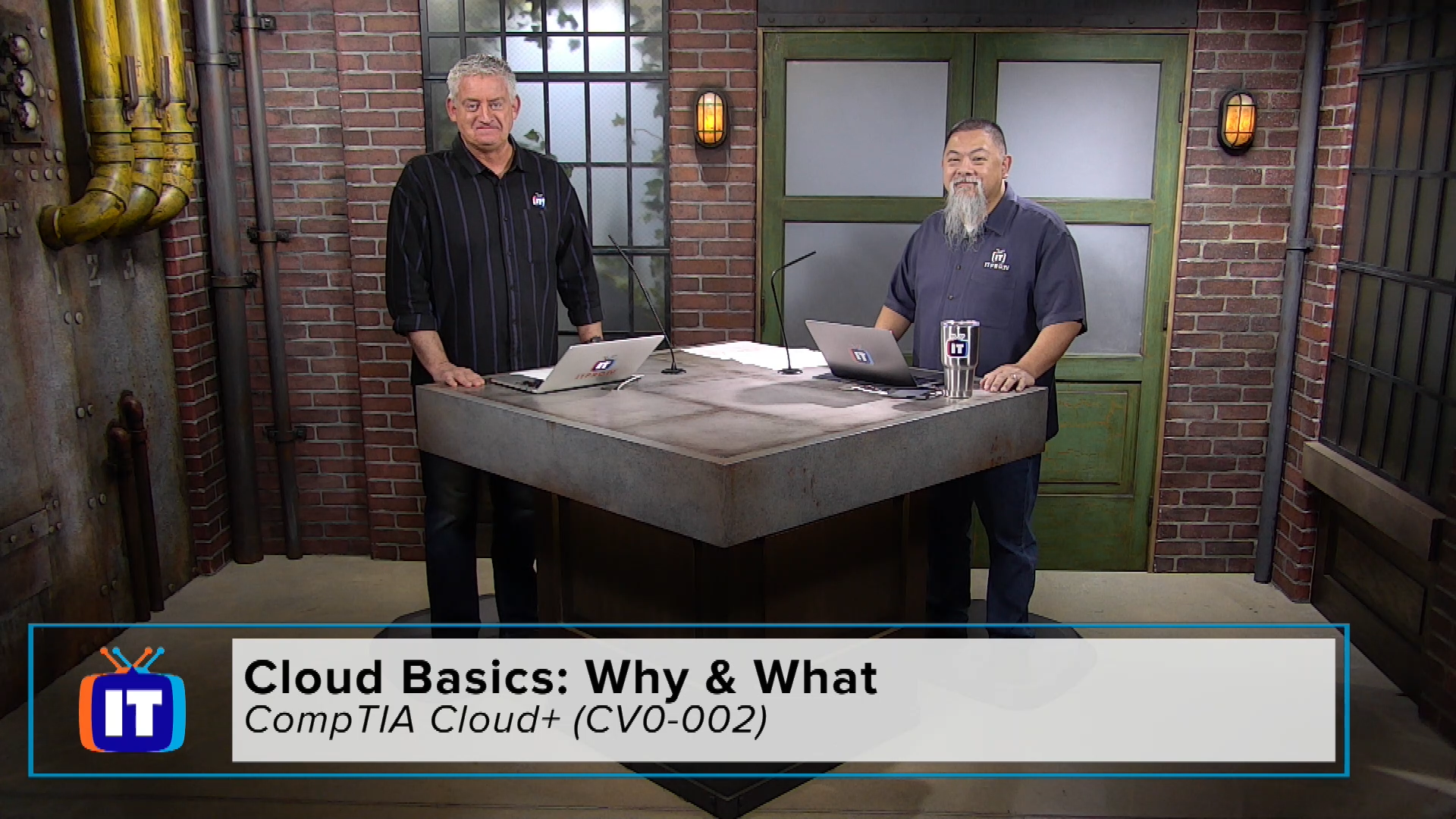 In this episode Zach and Ronnie discuss cloud basics for any one getting familiar with the cloud. These basics, according to the team, focus around the NIST SP 800-145 5 essential characteristics of cloud computing. The describe what they means as well as discuss certain examples of each characteristic.
Just you? Training a whole team? There's an ITProTV plan that fits.
With more than 4,000 hours of engaging video training for IT professionals, you'll find the courses you and your team need to stay current and get the latest certifications.