Linux Shell Scripting - Advanced
Advanced scripting8 H 13 M
In this course, take a look at some more advanced scripting practices in Linux by learning about Functions, Libraries, Regular Expressions and more.
Functions and Libraries
sed and awk

Intro to Sed
Intro to Sed Part 2
Intro to Sed Part 3
Intro to awk

RegEx

Regular Expressions
Regular Expressions Part 2

GUI Scripting

Writing Graphical Scripts
Writing Graphical Scripts Pt2

Advanced sed

Advanced sed: Multi-line Commands
Advanced sed: Multi-line Commands Part 2
Advanced sed: Hold Space for Negation

Advanced gawk

Advanced gawk: Variables
Advanced gawk: Arrays
Advanced gawk: Structured Commands
Advanced gawk: Formatted Printing and Functions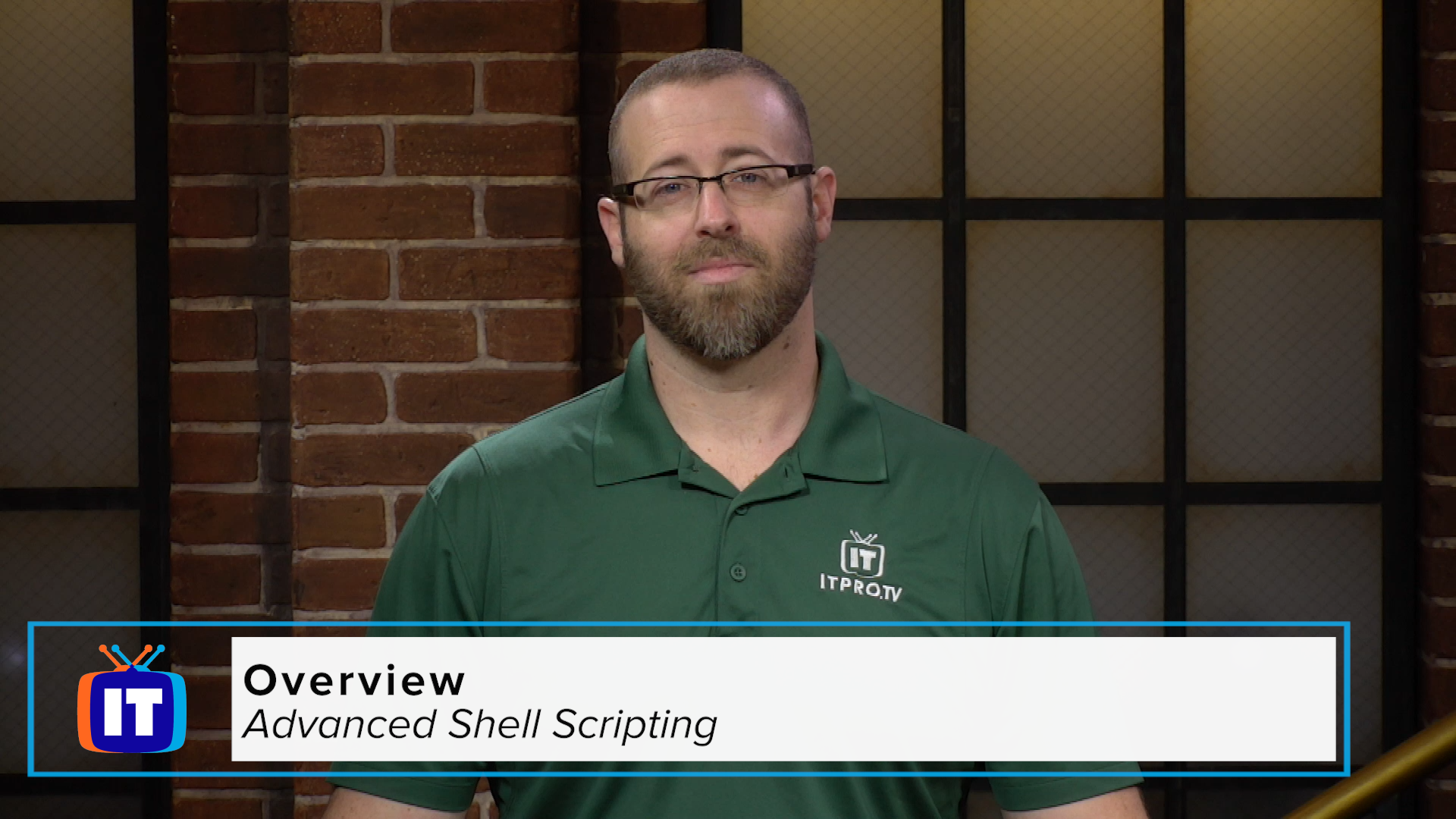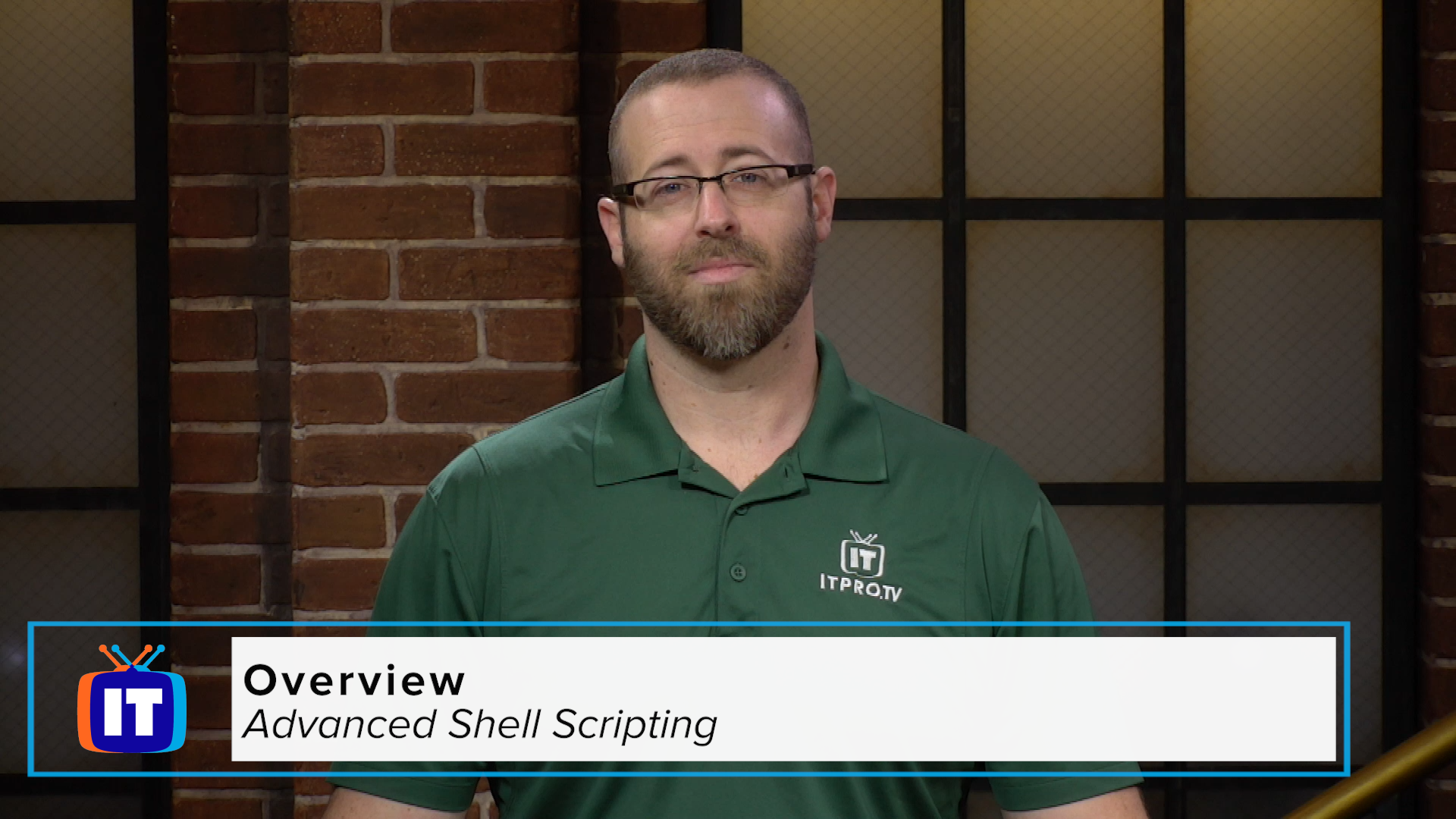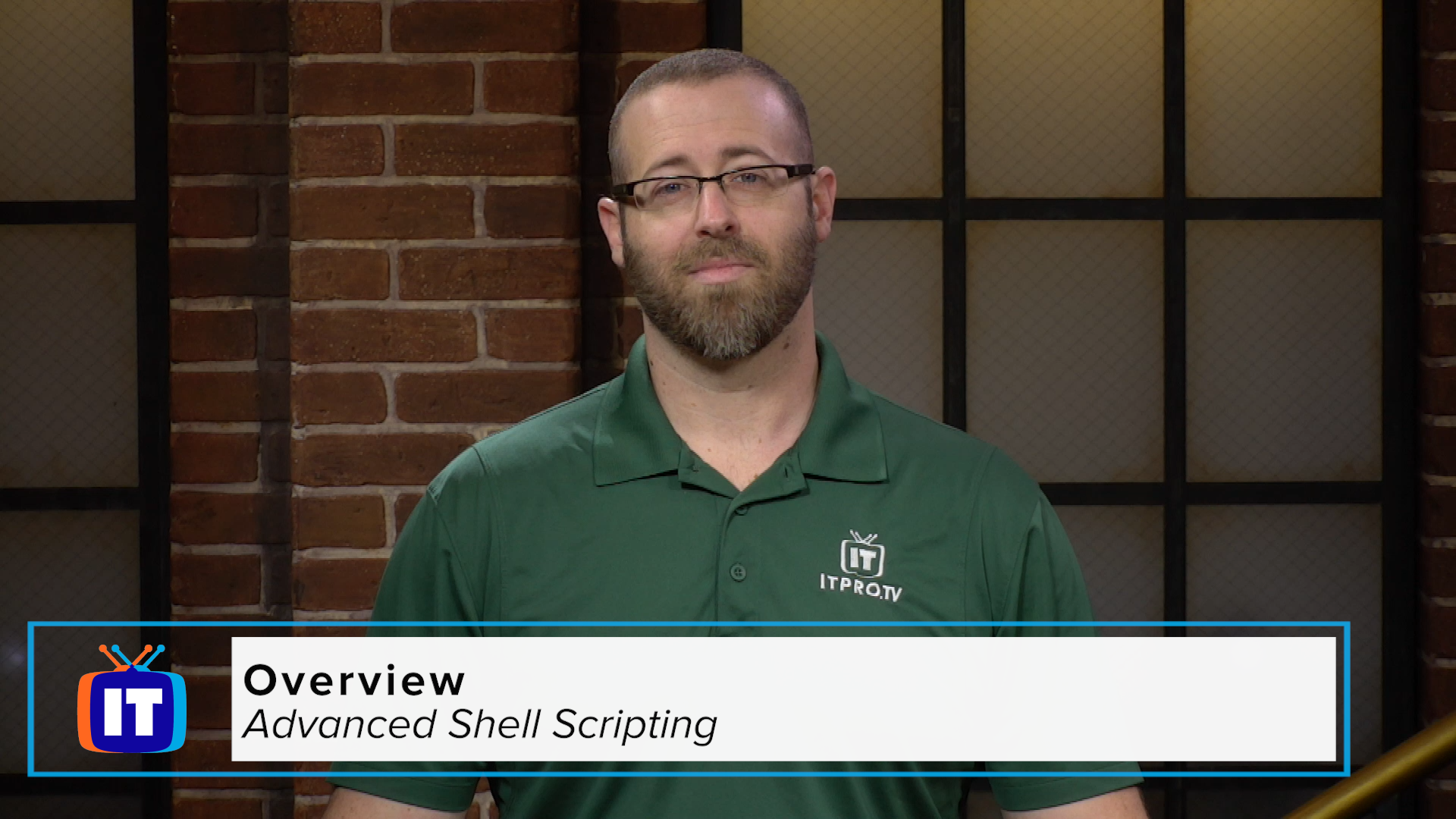 In this series, Daniel and Justin take a look at some of the more advanced scripting practices. Here they will empower your scripts by taking advantage of things like Functions, Libraries, creating graphical elements, sed (Stream EDitor), gawk, and Regular Expression.
Just you? Training a whole team? There's an ITProTV plan that fits.
With more than 5,800 hours of engaging video training for IT professionals, you'll find the courses you and your team need to stay current and get the latest certifications.