Intro to Ruby on Rails
Quick Web with Ruby8 H 6 M
Intro to Ruby on Rails

Overview
What is Ruby on Rails?
Installing Ruby on Rails
Intro to Web Apps
Intro to Rails Views
Intro to Rails Models
Intro to Rails Models Part 2
Intro to REST
Intro to REST Part 2
Intro to Validations
Intro to Model Relationships
Adding a Comments Resource
Adding Static Assets
Adding Pictures
Authentication Using Devise
Authentication Using Devise Part 2
Intro to Rails Testing
Intro to Rails Testing Part 2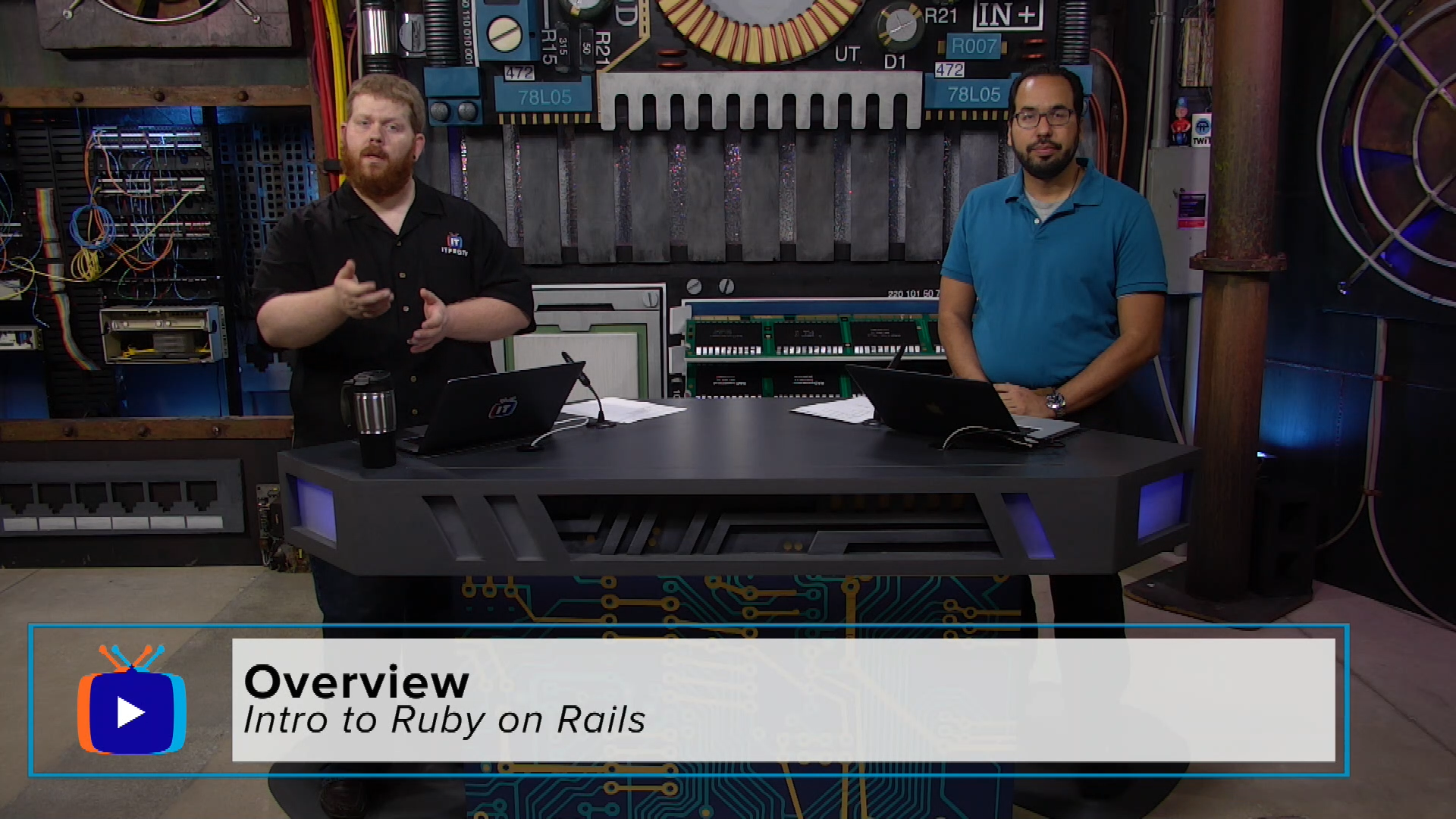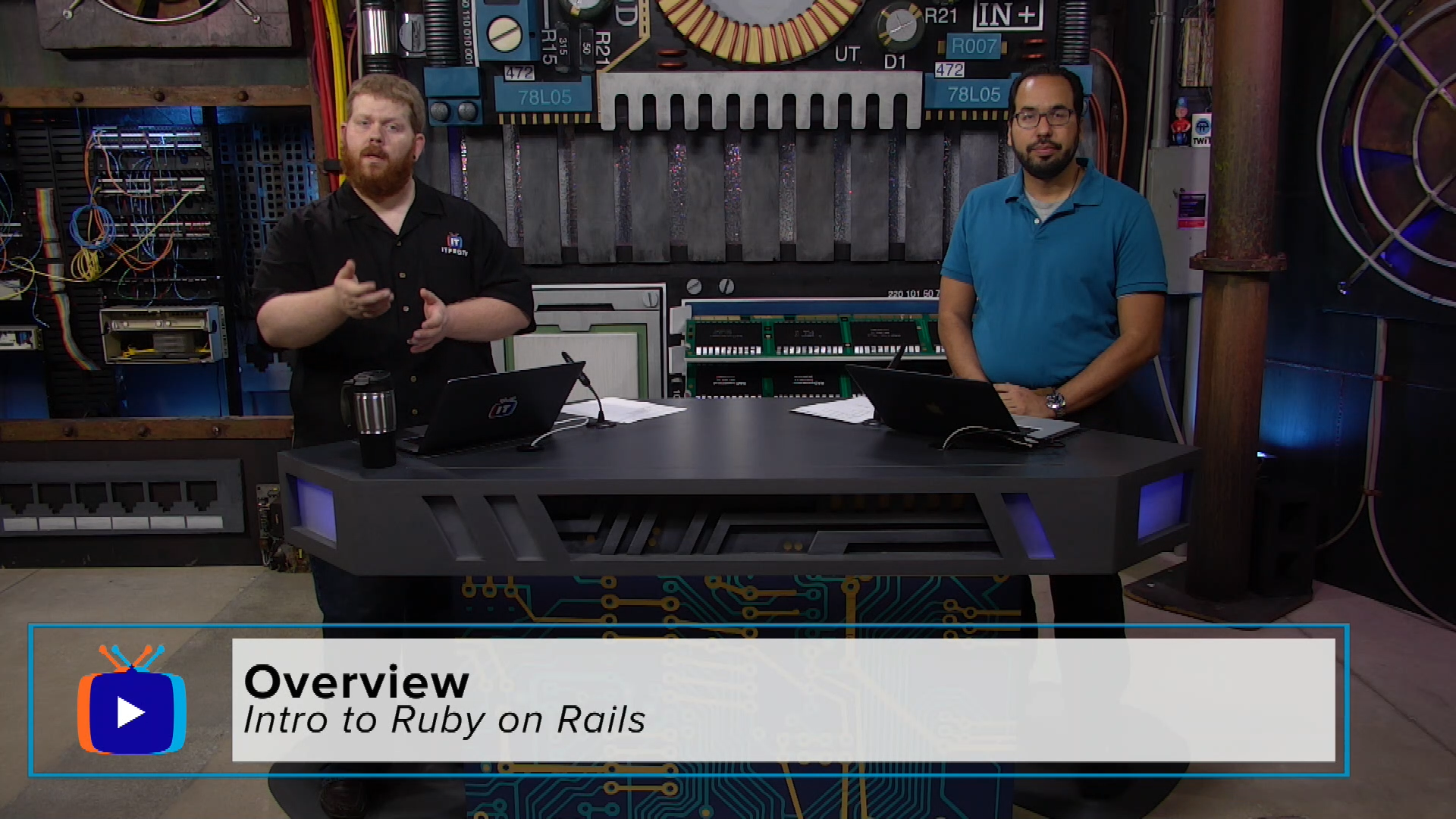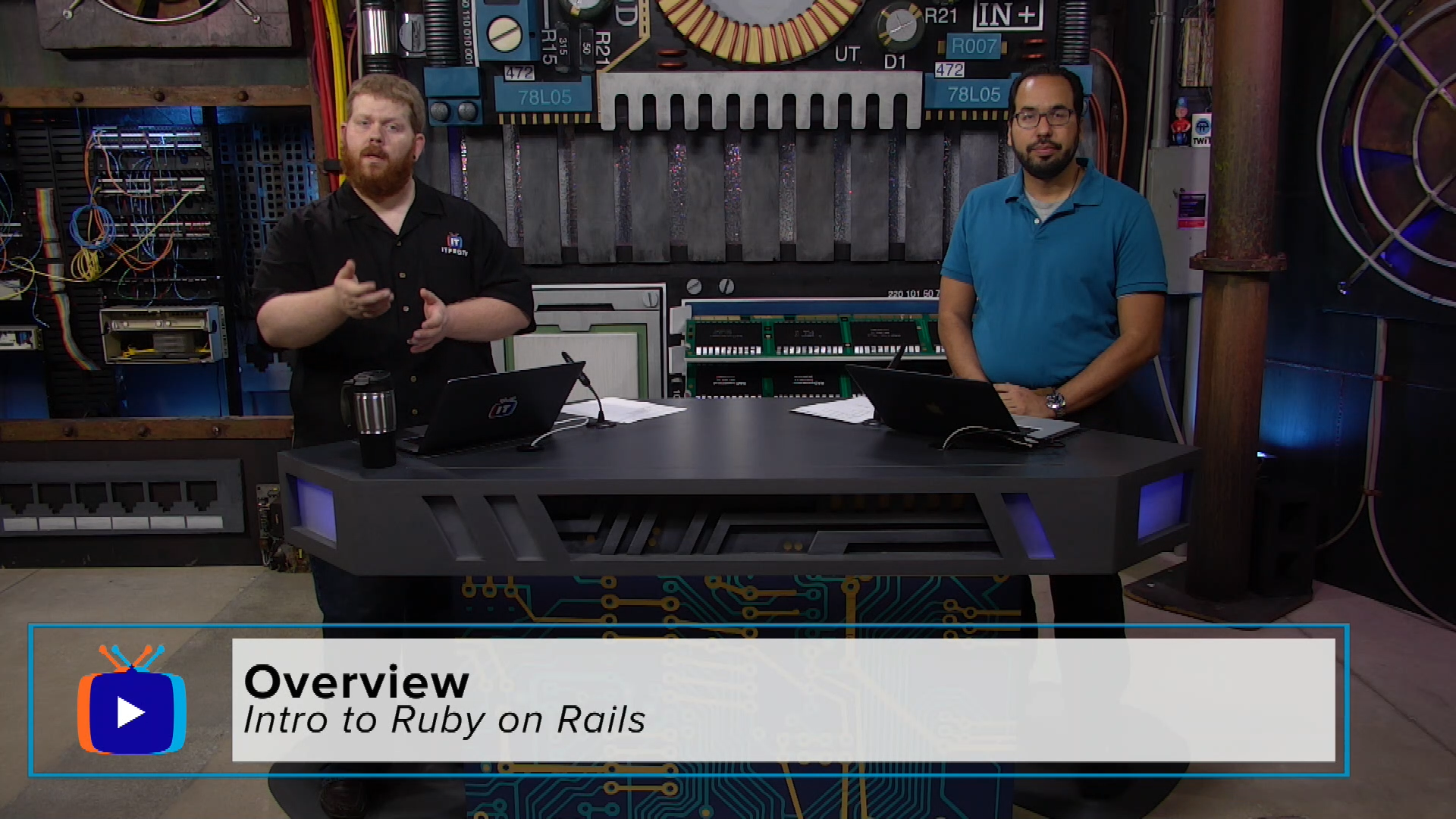 Ruby on Rails is a web development framework built upon the Ruby programming language. This series covers the basics of Ruby on Rails including but not limited to: what is Ruby on Rails, getting the environment set up, creating a simple web application the Ruby on Rails way, and diving a little deeper into the methodology used in a Rails application. If you are looking to get started with Ruby on Rails, then we will see you there!
Just you? Training a whole team? There's an ITProTV plan that fits.
With more than 5,800 hours of engaging video training for IT professionals, you'll find the courses you and your team need to stay current and get the latest certifications.