RESTful API with Express
Where's the data? Express to the rescue!7 H 54 M
RESTful API with Express

Overview
What is RESTful API
Building a Simple Express Application
Our First Middleware
Our First Middleware Part 2
Building Our Routes
Building Our Routes Part 2
Data Modeling
Data and Routes
Data Persistence
Data Persistence Part 2
Adding Locations
Adding Locations Part 2
Refactor Models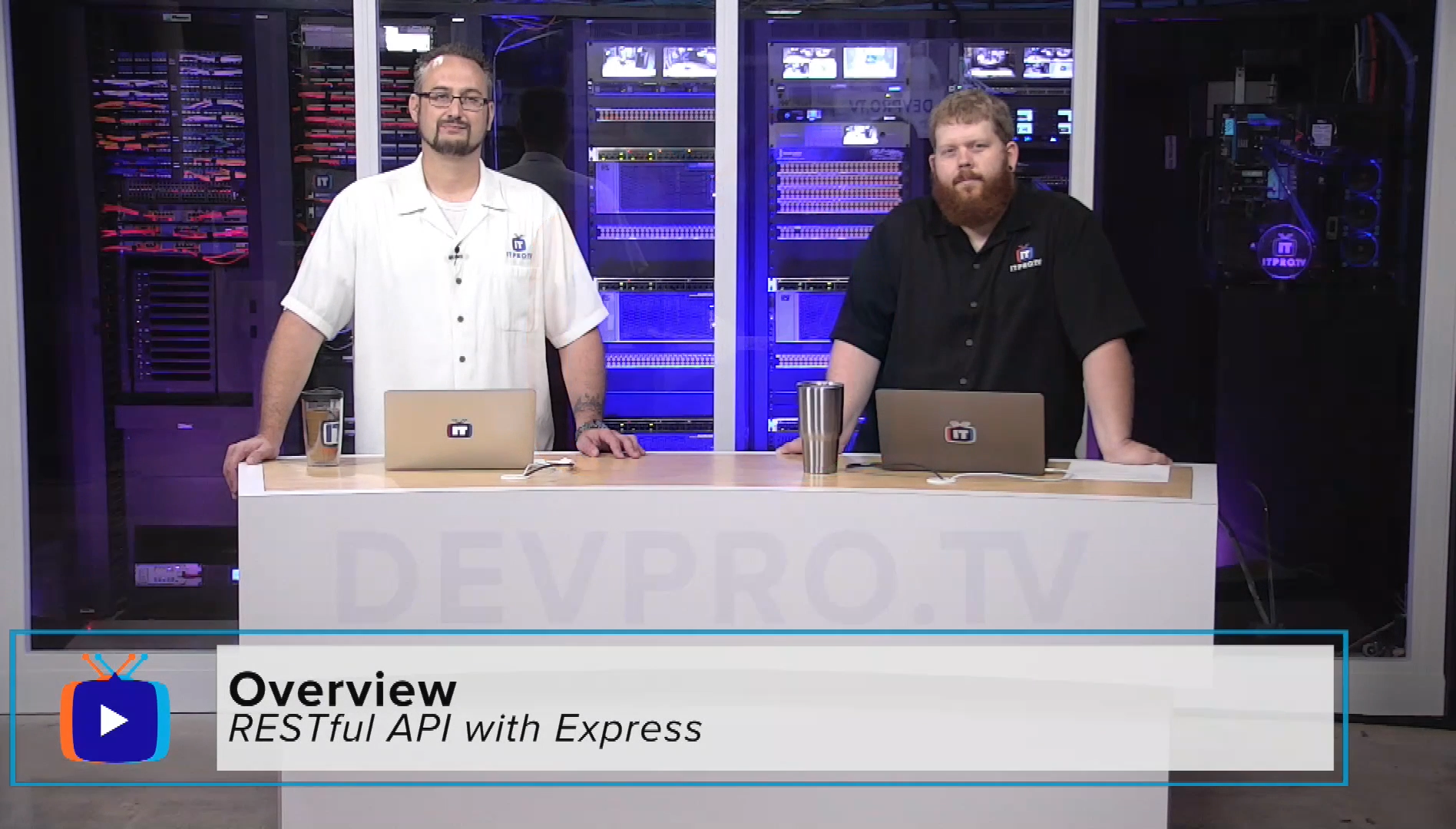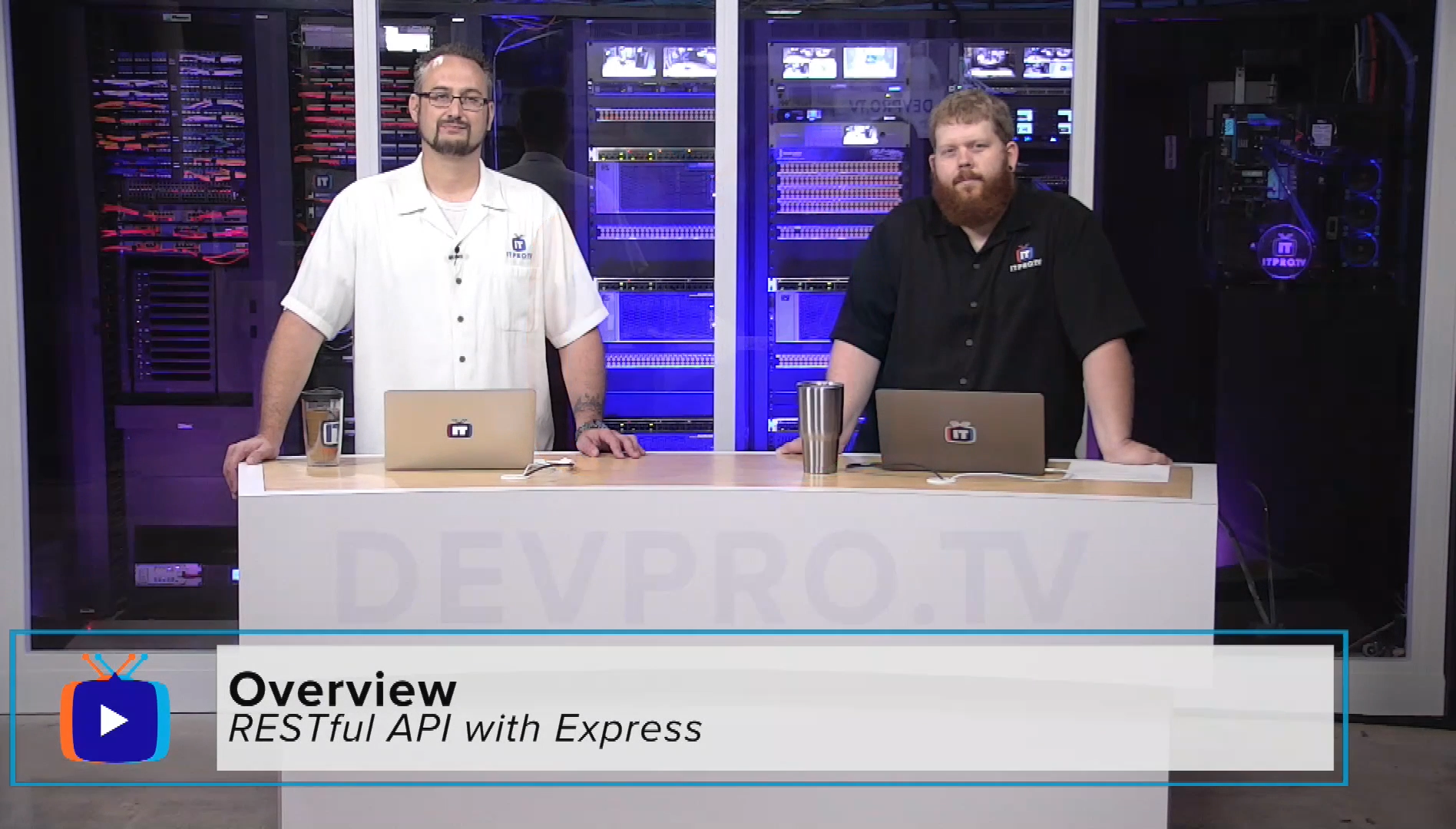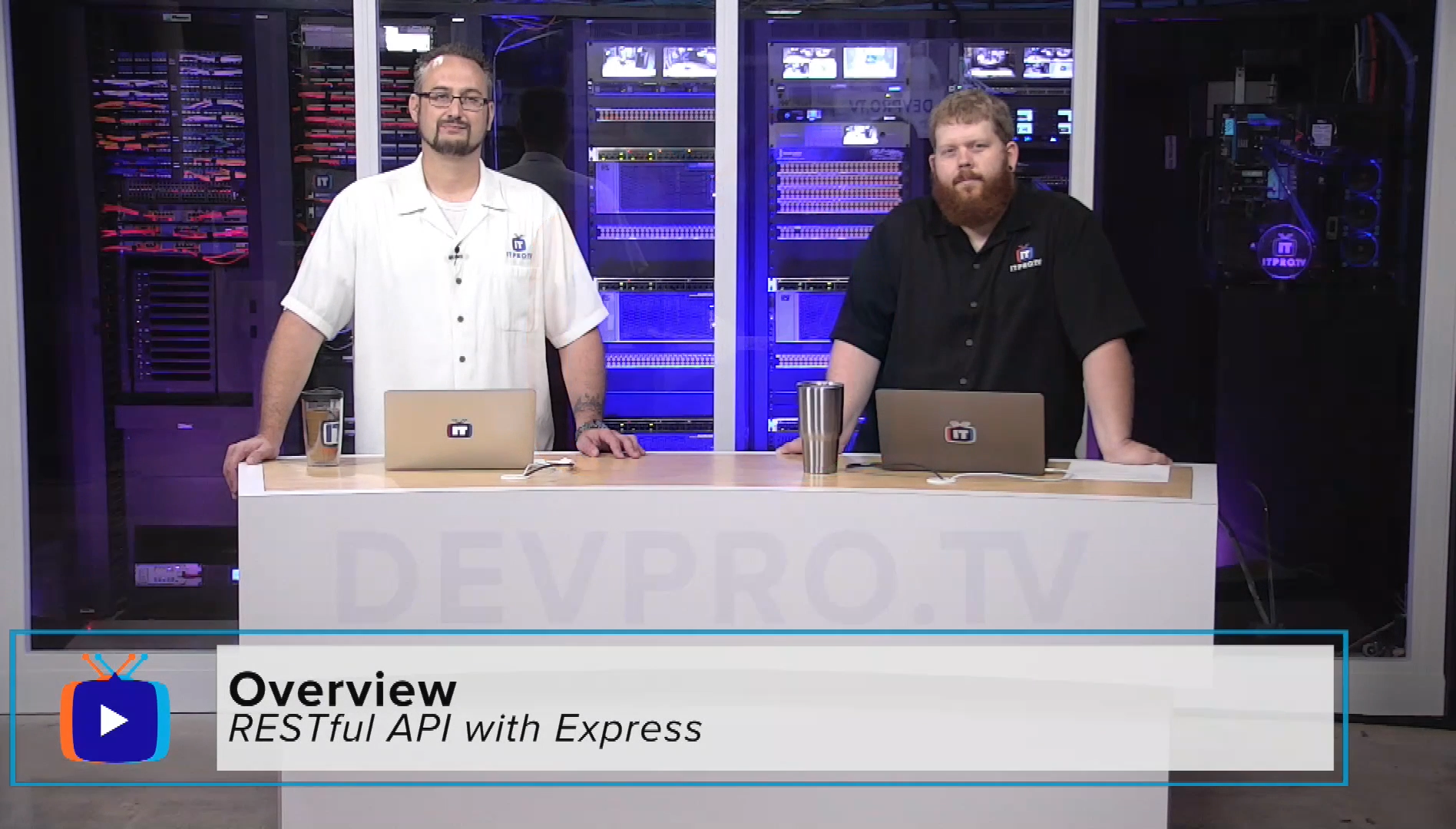 In this series, we creates a RESTful API using the Express web application framework. Justin review the process of setting up a Node-based project as well as installing the Express Node module. After that, Justin discusses important concepts and processes that are key in developing a RESTful API such as creating routes that correspond to data resources, data modeling of those resources, use of middleware to make the API a little more robust, and adding a persistence layer to the API. RESTful APIs are abound when developing software, so if that sounds like something interesting to you, then join us!
Just you? Training a whole team? There's an ITProTV plan that fits.
With more than 5,800 hours of engaging video training for IT professionals, you'll find the courses you and your team need to stay current and get the latest certifications.