Accredited ITIL® Intermediate - OSA
Operational Support and Analysis5 H 23 M
Accredited ITIL Intermediate - OSA

Overview
Logistics, Expectations and Startup
Reviewing the Service Lifecycle
Incident Management
Problem Management
Event Management
Request Fulfillment
Service Operation Stage
Access Management
The Service Desk Function
The Other Three Functions
Technology and Implementation
Sample Paper Review
Sample Paper Review Part 2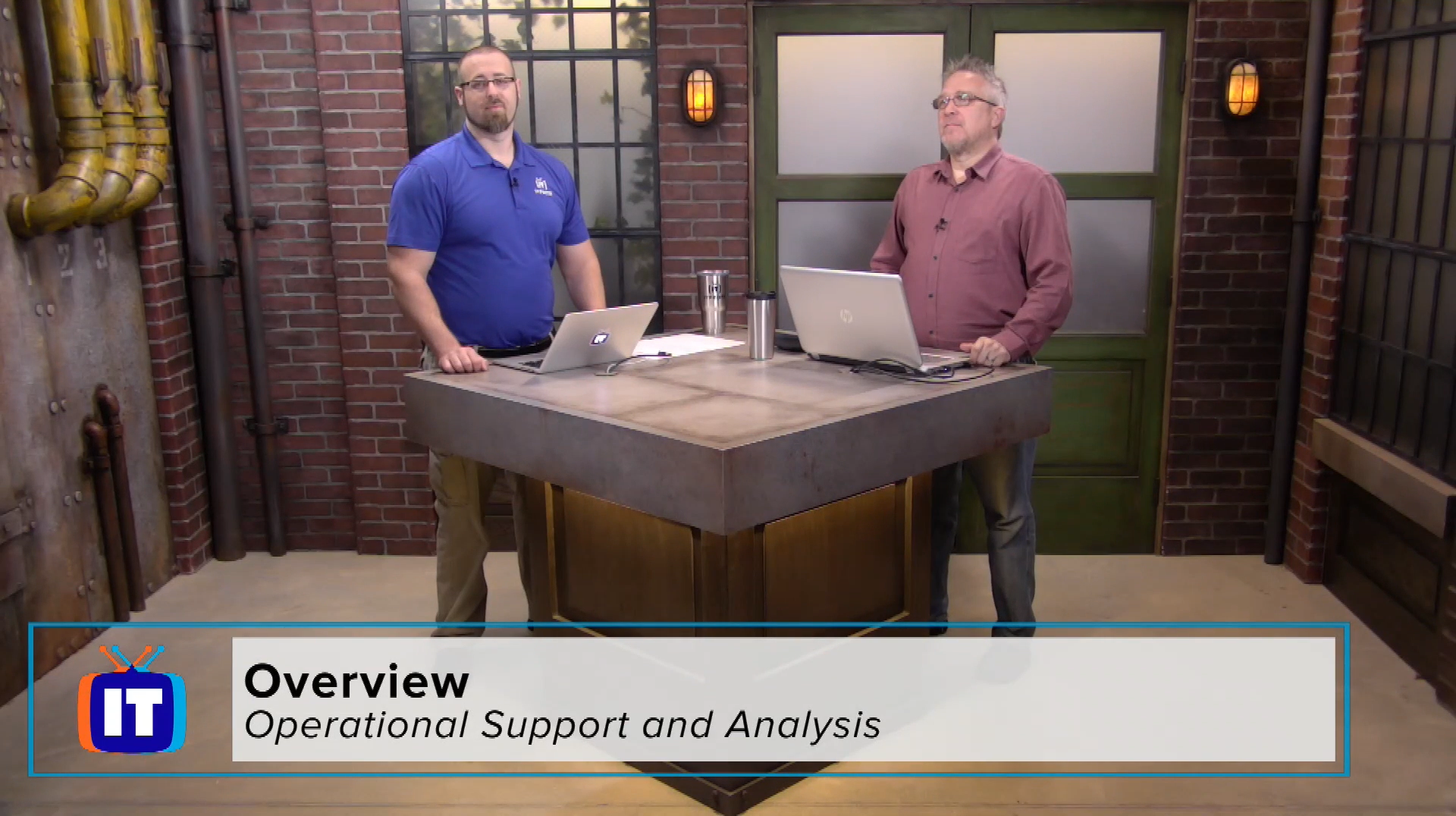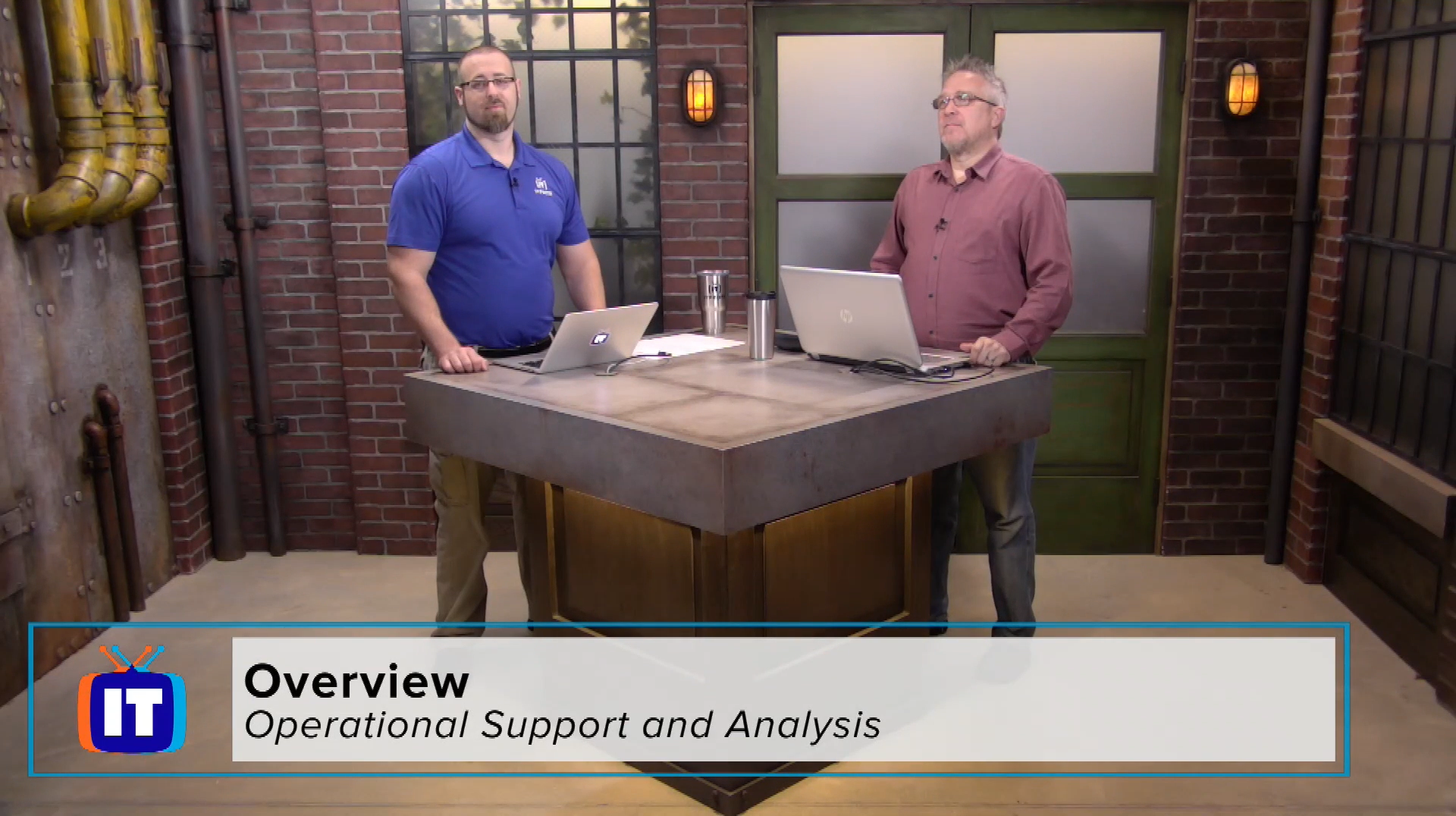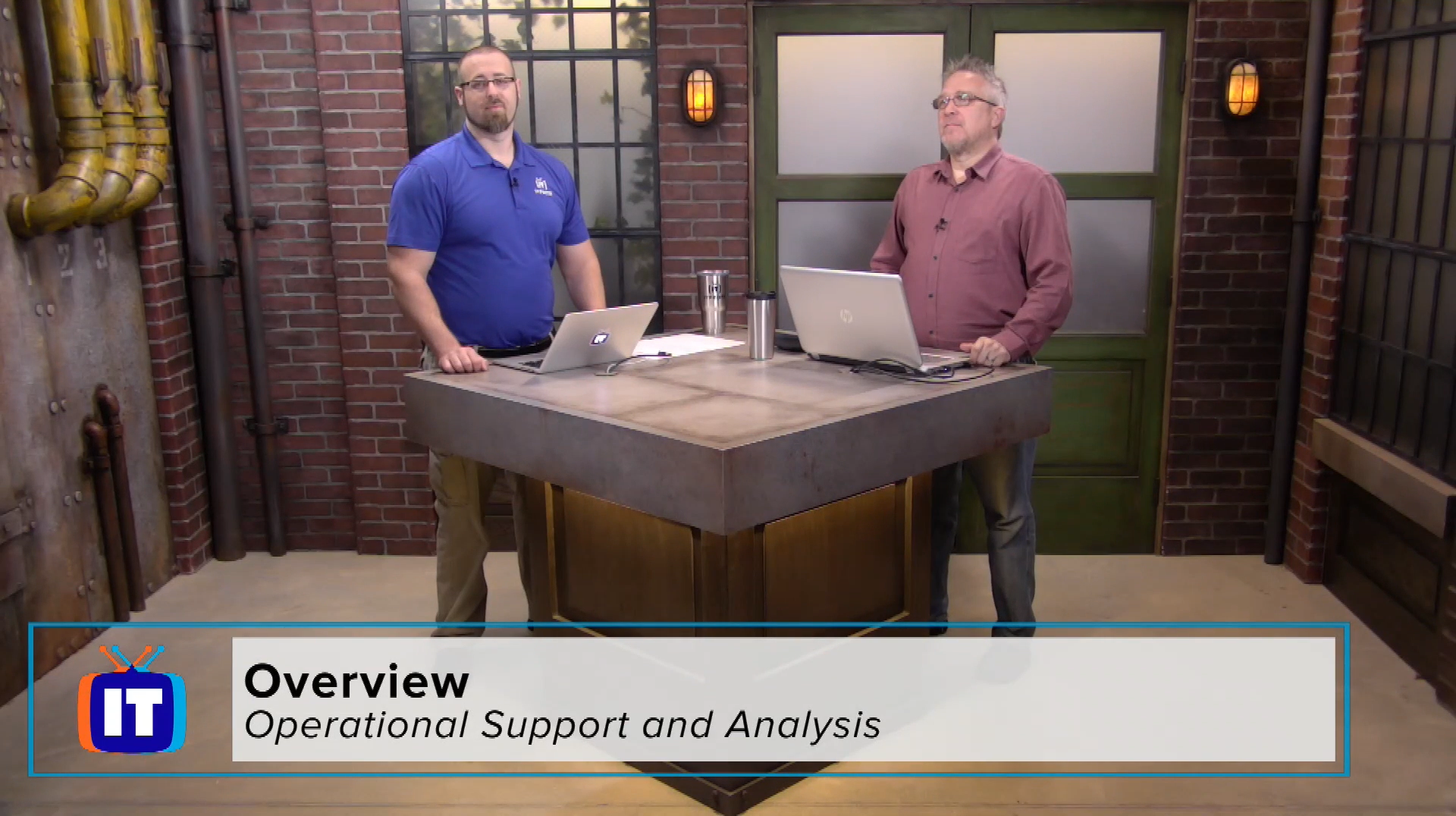 Episode Description
Transcript
In this episode, Daniel and Terry give a general overview of what to expect in the upcoming ITIL OSA series. They cover topics like who is the intended audience, what the scope of the series will cover, and what are some specific topics that will be addressed. For course completion certificates to be submitted for exams, please contact PassionIT Group info@passionitgroup.com.
[MUSIC] In this segment, we're going to take a quick look into what you can expect from our upcoming ITIL OSA series. And Terry, thanks for joining us today. What are some of the topics that we're going to cover in that series? >> Well, Operational Support and Analysis is primarily focused on service operations. One of the five lifecycle stages. This course is an intermediate level course. And it follows a prerequisite, ITIL foundations. So what we'll do is we'll review foundations very briefly. Making sure we got the right language in play. And then we'll dive in deep into the five processes in play. Incident management, problem management, event management, access management, and request fulfillment. And then we'll look at the people that get those things done. And those people are spread across four functions. IT operations management, technical management, applications management and the service desk. And of course because it's operational support and analysis. We'll also be looking about the best ways to analyze these different processes and functions. To make sure that they're operating at the highest levels. >> Awesome. So who would say is the intended audience for this series? Is it, I guess in general, who would get the most benefit out of it? >> It's a good question. Certainly you're gonna get a lot of valuable information that could go back to your office space, your work space, and make some improvements. Right, ITIL is the best practice for IT service management. You could certainly take these principles back into your operational environments. And begin to consider how to implement these or approve those. It also is good for the academic study. We're gonna help you prepare for an exam as well. So if you're on a path towards certification. Maybe you're seeking the certificate to be an ITIL expert. This is gonna be along that path as well. So we do spend sometime preparing you for the exam.. And giving you some pointers on how that exam looks. So I think it's both for the practical purposes and showing you there's lots of meat on that bone. But if you're on an academic path for certification. You're gonna get something to chew on as well. >> All right, well speaking of certification. If you are on that path, what can somebody who is going down that road expect from the exam? How do we get signed up for it? What should we do as exam takers? >> Well, good question. First of all, the exam at the intermediate level is certainly different than the foundation exam. The foundation exam was 40 questions, one correct answer. And you had to get 26 out of 40. 65% to get that certificate and earn that certificate. At the intermediate level, you have to perform a little higher. And it's a bit harder. There's only eight questions. Each question is based on an independent scenario. And the questions have answers of gradient scoring. So in other words, you could pick a level answer is the best answer and get five points credit. Or pick a question that's only worth three. Over eight questions, if the most you can get in each question is five points. That's 40 points at maximum. You have to get at least 28 correct. So, it's not just route memorization of concepts and words. Which is such as what foundation was. You have to apply that knowledge, and analyze the situation and apply appropriately. So therefore, it's a little bit more challenging, but also pretty realistic. They're kind of fun actually. And to be able to take something and do something with it. And that's what this exam expects you to do. >> All right, well if that sounds like something that might interest you. We look forward to seeing you in our upcoming series. [SOUND]
Just you? Training a whole team? There's an ITProTV plan that fits.
With more than 5,800 hours of engaging video training for IT professionals, you'll find the courses you and your team need to stay current and get the latest certifications.