MCSA Windows Server 2012 - 70-412 (2017)
Configuring Advanced Windows Server 2012 Services32 H 19 M
This course has a virtual lab
This course has a practice test
Advanced Network Services

Overveiw
Advanced Network Services
Advanced Network Services Part 2
Advanced Network Services Part 3
Advanced Network Services Part 4
Advanced Network Serivces Part 5
Advanced Network Services Part 6
Advanced Network Services Part 7
Advanced Network Services Part 8
Advanced Network Services Part 9
Advanced Network Services Part 10

Advanced File Services

Advanced File Services
Advanced File Services Part 2
Advanced File Services Part 3
Advanced File Services Part 4
Advanced File Services Part 5
Advanced File Services Part 6

Implementing Dynamic Access Control

Implementing Dynamic Access Control
Implementing Dynamic Access Control Part 2
Access Denied Assistance and Work Folders

Distributed AD DS Deployments

Distributed AD DS Deployments
Distributed AD DS Deployments Part 2
Distributed AD DS Deployments Part 3

AD DS Sites and Replication

AD DS Sites and Replication
AD DS Sites and Replication Part 2
AD DS Sites and Replication Part 3
AD DS Sites and Replication Part 4

Implementing AD CS

Implementing AD CS
Implementing AD CS Part 2
Implementing AD CS Part 3
Implementing AD CS Part 4
Implementing AD CS Part 5
Implementing AD CS Part 6

Implementing AD RMS

Implementing AD RMS
Implementing AD RMS Part 2
Implementing AD RMS Part 3
Implementing AD RMS Part 4
Implementing AD RMS Part 5

Implementing AD FS

Implementing AD FS
Implementing AD FS Part 2
Implementing AD FS Part 3
Implementing AD FS Part 4
Implementing AD FS Part 5
Implementing AD FS Part 6
Implementing AD FS Part 7

Implement Network Load Balancing

Implement Network Load Balancing
Implement Network Load Balancing Part 2
Implement Network Load Balancing Part 3

Configure Failover Clustering

Configure Failover Clustering
Configure Failover Clustering Part 2
Configure Failover Clustering Part 3
Configure Failover Clustering Part 4
Configure Failover Clustering Part 5
Manage Failover Clustering Role
Manage Failover Clustering Role Part 2

Configure and Manage High Availability

Manage VM Movement
Manage VM Movement Part 2
Manage VM Movement Part 3

Implement BC and DR

Implement BC and DR
Implement BC and DR Part 2
Implement BC and DR Part 3
Configure Site-Level Fault Tolerance
Configure Site-Level Fault Tolerance Part 2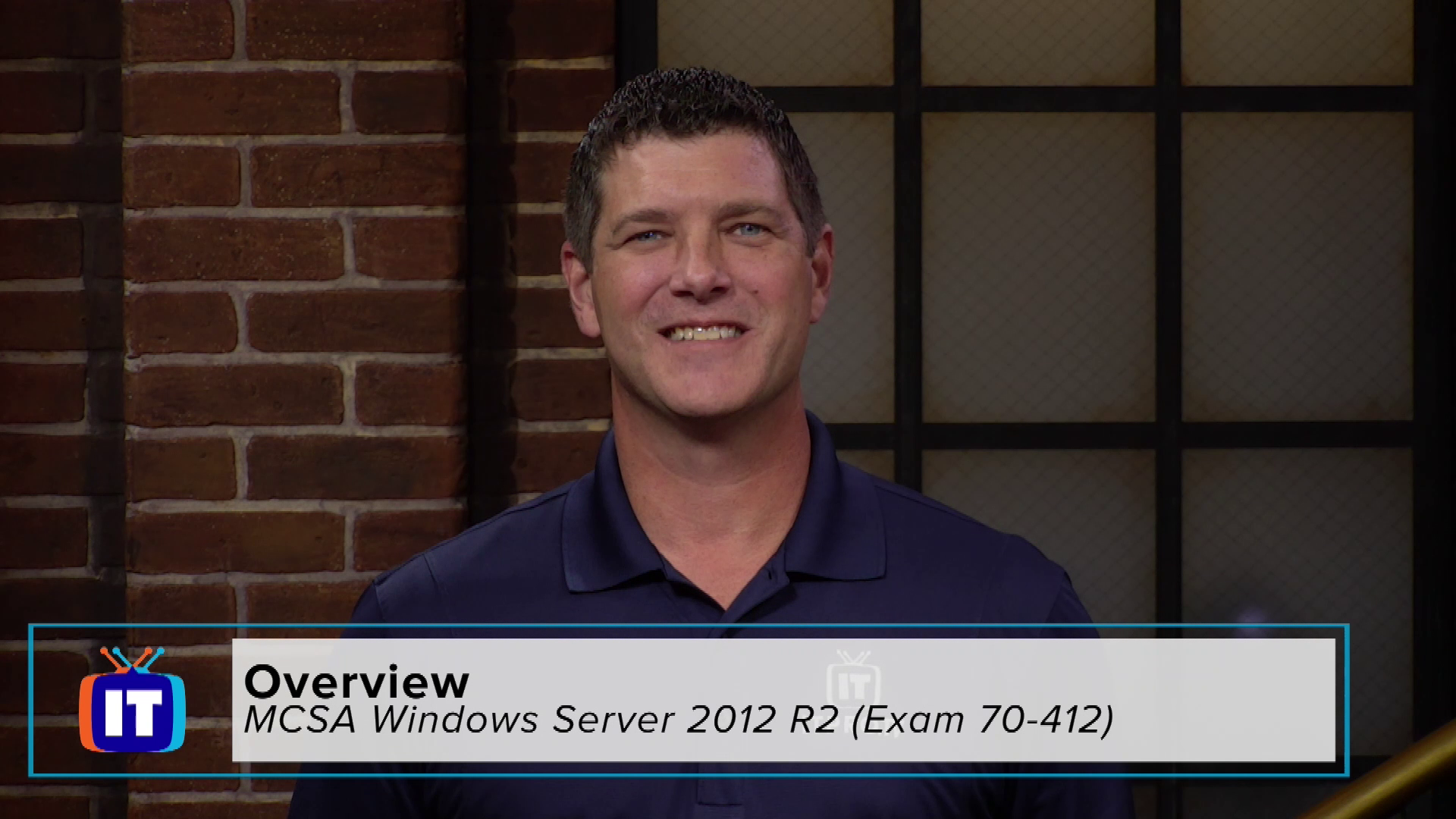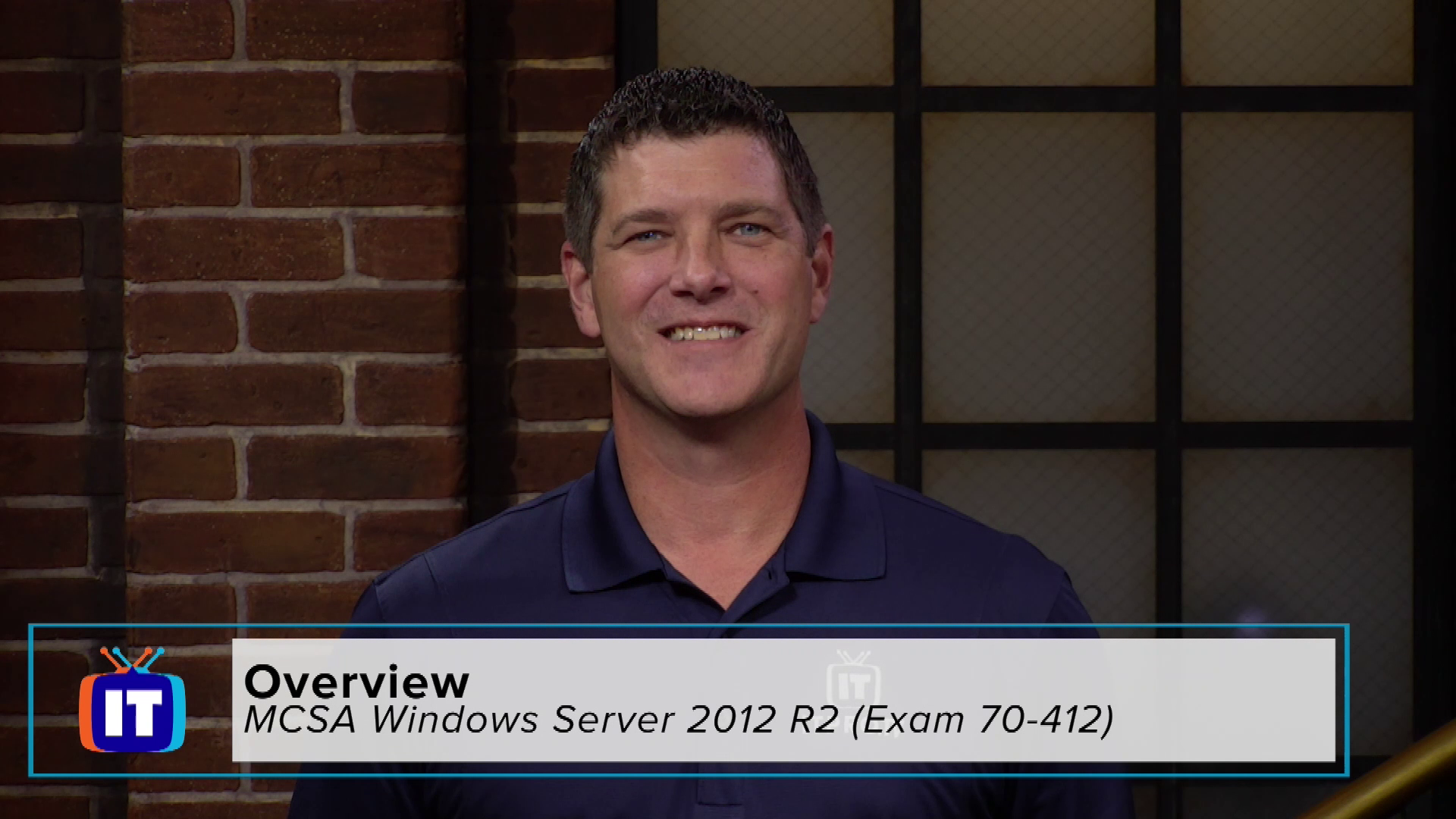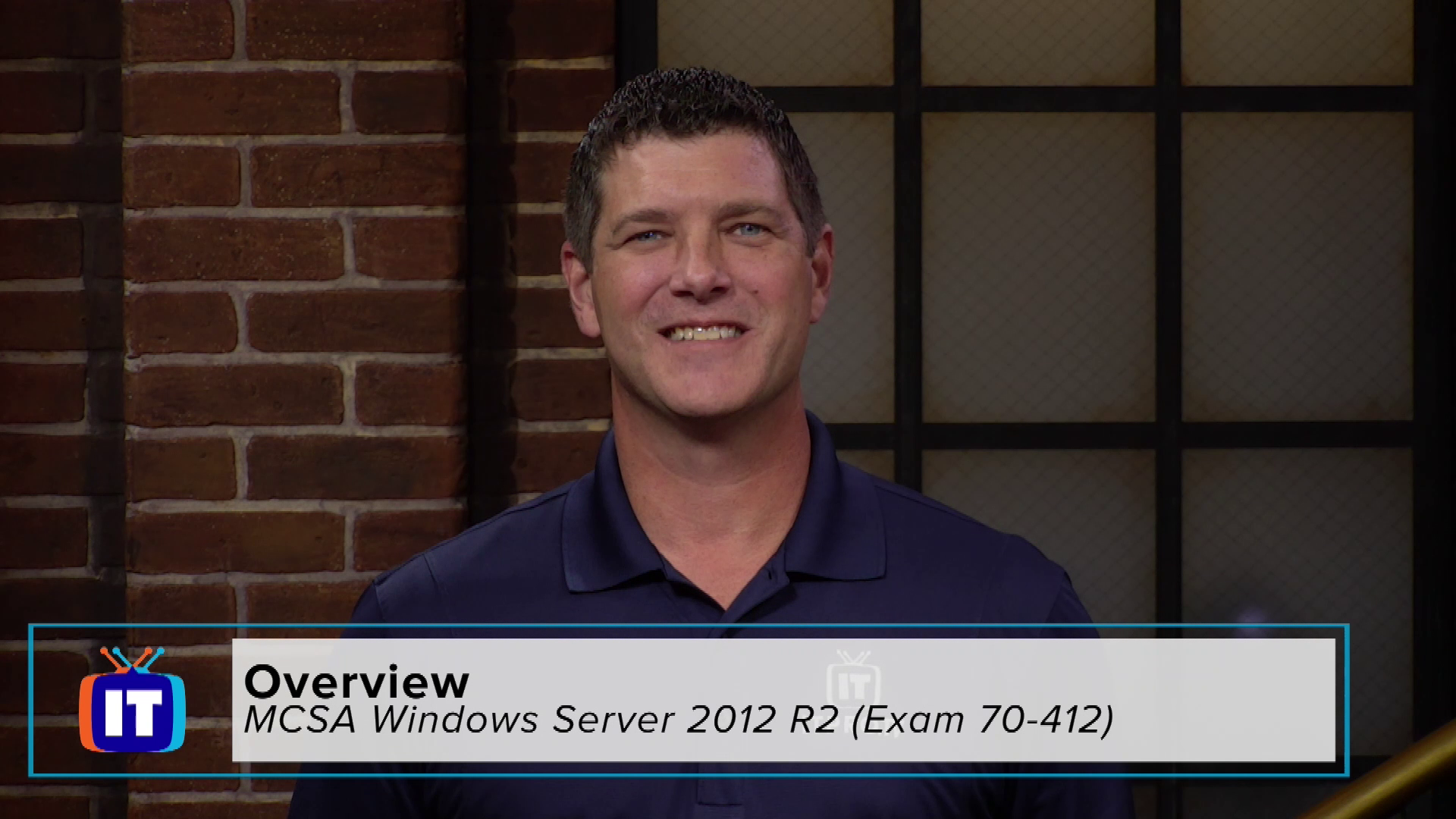 The MCSA 70-412 Configuring Advanced Windows Server 2012 Services exam covers advanced configurations, Active Directory Federated Services and other areas that will help in your pursuit of the MCSA and also help in an after pursuit of the MCSE certification.
Just you? Training a whole team? There's an ITProTV plan that fits.
With more than 4,000 hours of engaging video training for IT professionals, you'll find the courses you and your team need to stay current and get the latest certifications.