MCSE Private Cloud - 70-247
Configuring and Deploying a Private Cloud19 H 58 M
This course has a virtual lab
Planning for the Cloud

Overview
Planning for the Cloud
Planning for the Cloud Part 2
Planning for the Cloud Part 3
Private Cloud with SCVMM
Private Cloud with SCVMM Part 2
Private Cloud with SCVMM Part 3
Private Cloud with SCVMM Part 4
Private Cloud with SCVMM Part 5

Configuring and Deploying Private Cloud with VMM

Extend and Maintain Cloud Infrastructure
Extend and Maintain Cloud Infrastructure Part 2
Extend and Maintain Cloud Infrastructure Part 3

Extending and Maintaining Cloud Infrastructure

Server App-V 70247
Service and VM Templates
Application Profiles

Configuring Application Delivery

Configuring Application Delivery
SCOM Agent Configuration and Discovery
Import Ops Manager Management Pack
Linking VMM, SCOM and PRO

Creating the Private Cloud Building Blocks

Creating Private Cloud Building Blocks
Creating Private Cloud Building Blocks Part 2
Creating Private Cloud Building Blocks Part 3
Use APM to Monitor New Apps
Configure Notification Accounts for Alerts
Web Application Availability Monitoring
Viewing Distributed Application

Deploying and Configuring Access to a Private Cloud

Configuring and Deploying Private Cloud
Configuring and Deploying Private Cloud Part 2
Configure Overrides
Synthetic Transaction Web Monitoring

Monitoring Cloud Infrastructure

Monitoring Cloud Infrastructure
Monitoring Cloud Infrastructure Part 2
Monitoring Cloud Infrastructure Part 3
Monitoring Cloud Infrastructure Part 4
Monitoring Cloud Infrastructure Part 5

Extending and Customizing Monitoring of Cloud Infrastructure

Customize Monitoring of the Cloud
Customize Monitoring of the Cloud Part 2

Self-Service Multi-Tenant Cloud with Windows Azure Pack

Windows Azure Pack
How to Deploy a Gateway Server

Install and Configure System Center Components

Install and Configure App Controller Server
Install Operations Manager on Single Server
Install Data Protection Manager
Install Orchestrator on a Single Server
Install Service Manager on a Single Server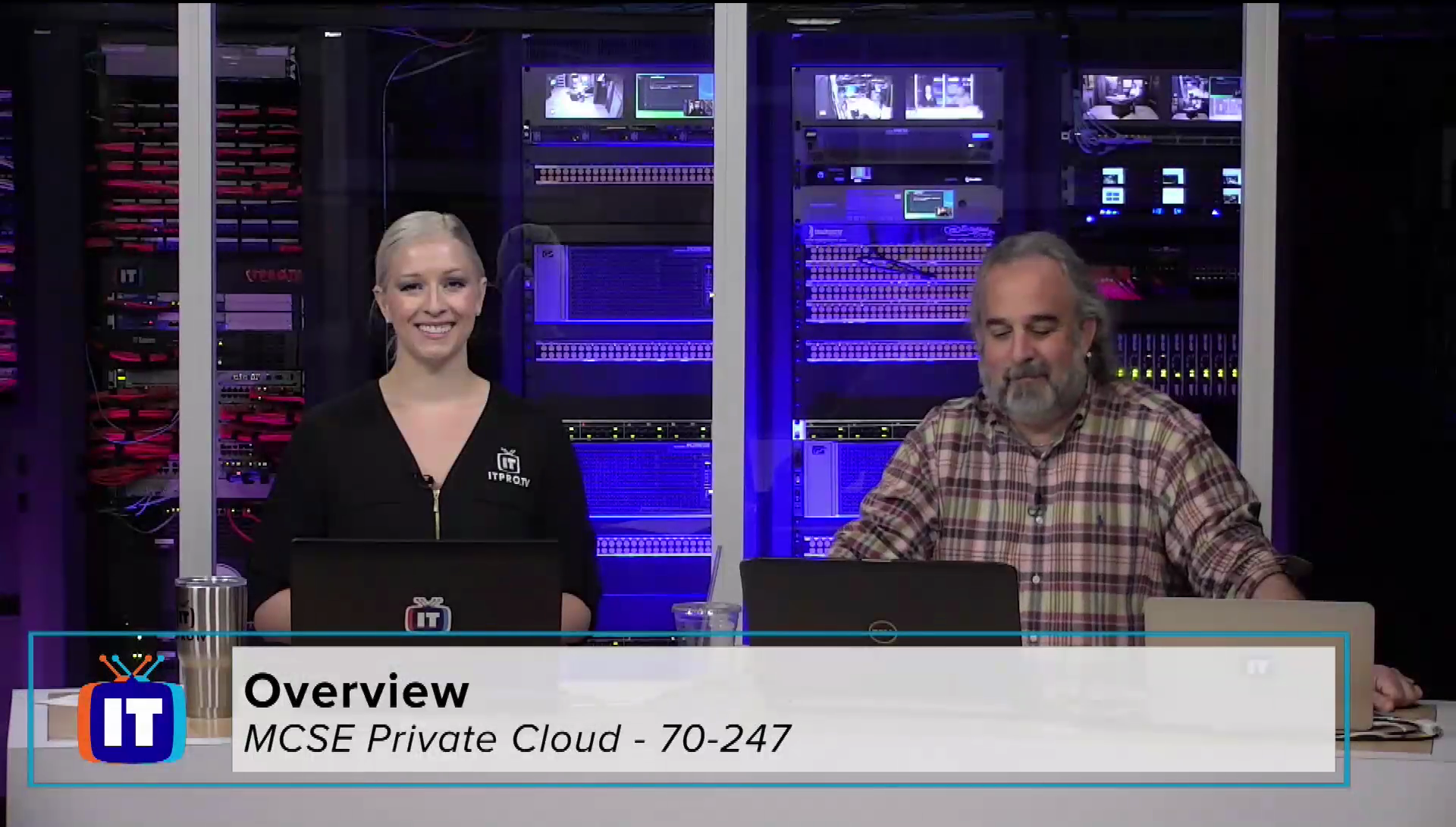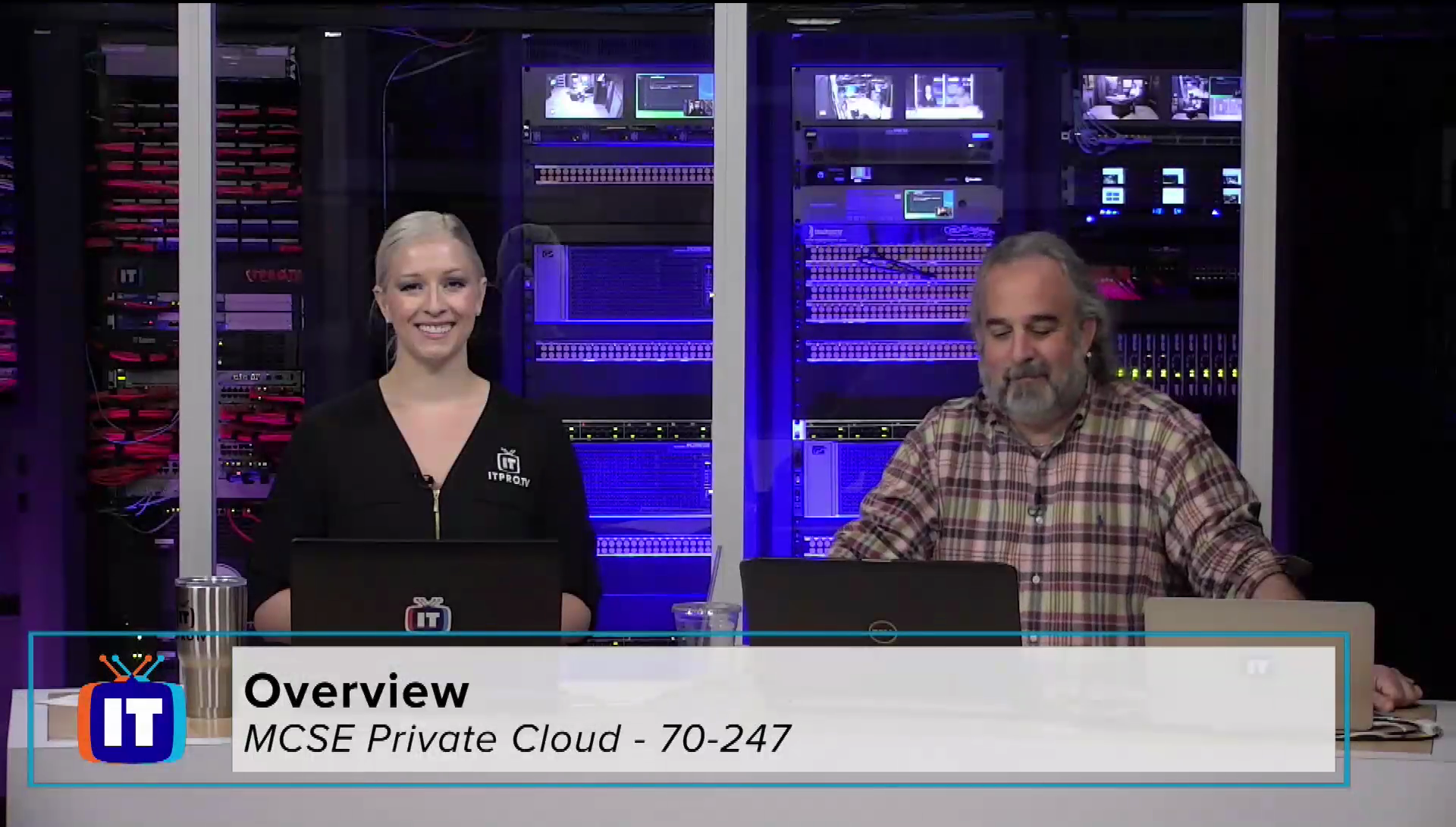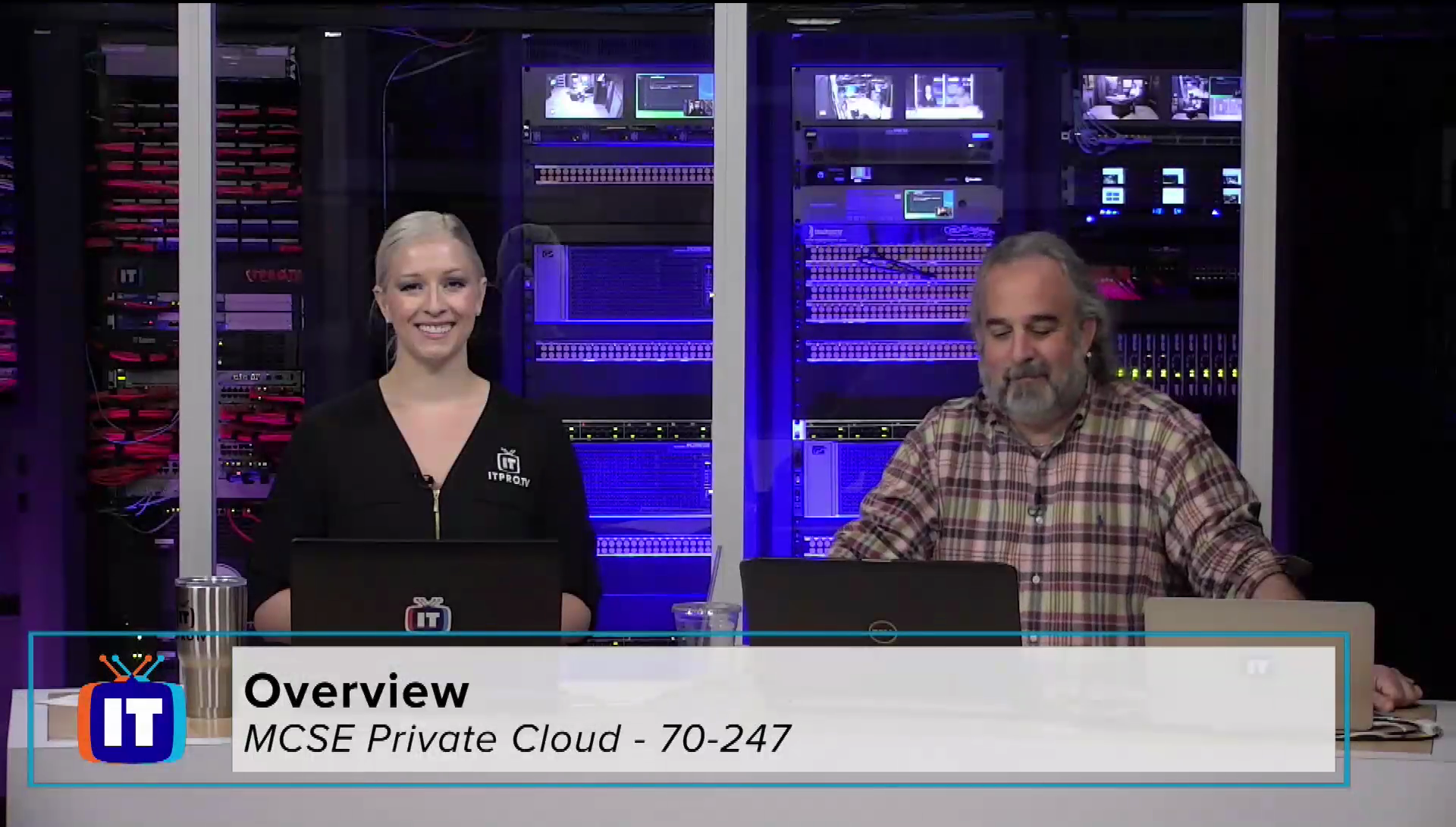 Episode Description
Transcript
This course describes how to configure and deploy a cloud with Microsoft System Center 2012 R2. It focuses on how to manage and administer a cloud environment, and it describes how you can configure and deploy the cloud fabric. This course will help you to acquire the skills required to deploy and configure System Center 2012 R2 for Cloud and Datacenter hosting and management. In addition, how to use System Center Virtual Machine Manager, Service Manager, and Operations Manager to coordinate fabric monitoring is covered. If you are new to operating a private cloud, or have been managing one and want to update your skills, then this course will show you how.
[SOUND] Welcome to your configuring and deploying your Private Cloud series. If you're looking to obtain your Microsoft MCSE Private Cloud specifically, the 70-247 exam then you're in the perfect place. We have Microsoft expert Adam Gordon in house to explain the different topics that will be covered throughout the series. What are we gonna be looking at Adam? >> So we're gonna be talking about how we can use system center to be able to configure provision and manage the private cloud. We're gonna focus on in particular system center virtual machine manager. Creating underlying private cloud fabric, we'll take a look at SCOMS, System Center Ops Manager our continuous monitoring and data center management platform. We'll be taking look at and talking about the ability to be able to use service manager to be able to drive reaction, ticketing and management of issues and concerns that are raised in other areas. We'll also be talking about how we can use the building blocks quote and unquote of the private cloud? To be able to provision templates and do hosting. We'll be taking a look at a variety of different areas, but if we had to sum it up, basically things around designing deploying Systems Center, how we do that? Configuring the infrastructure of Systems Center, configuring the fabric, as I was just mentioning. SCVMM will be essential to that discussion. Configuring integration among and in between System Center components, and configuring and deploying virtual machines and services. [SOUND]
Just you? Training a whole team? There's an ITProTV plan that fits.
With more than 4,000 hours of engaging video training for IT professionals, you'll find the courses you and your team need to stay current and get the latest certifications.