Microsoft 365 Identity and Services (MS-100)
Deploy and manage Microsoft 365 services16 H 5 M
This course has a practice test
Design and Implement Microsoft 365 Services

MS-100 Overview
Evaluate Microsoft 365 for an Organization
Plan and Create Microsoft 365 Tenant
Configure Subscriptions
Configure Tenant and Specialist Admin Roles
Configure Additional Admin Roles
Manage and Monitor Subscriptions
Plan for Microsoft 365 On-premises Infrastructure
Plan Identity and Authentication Solution
Identify Data for Migration
Identify Users and Mailboxes for Migration
Import PST Files
Plan for On-Prem User and Group Migration
Design Domain Name Configuration
Configure Workloads for a New Domain
Configure User Identities for a New Domain
Manage Service Requests and Health Alerts
Create Internal Service Health Response Plan
Configure, Schedule and Review Reporting

Manage User Identity and Roles

Evaluate Identity Mgmt Requirements
Evaluate Directory Synchronization Requirements
Evaluate Authentication Requirements
Design Directory Synchronization
Implement Directory Synchronization
Configure Directory Synchronization
Monitor Azure AD Connect Health
Manage Azure AD Connect Sync
Implement Multi-Forest AD Connect Scenarios
Plan Azure AD Identities
Manage Azure AD Users and Groups
Manage Azure AD Passwords
Manage Product Licenses
Perform Bulk Azure AD User Mgmt
Plan for User and Security and Compliance Roles
Manage Admin Rights and Roles
Configure RBAC in Azure Active Directory
Plan for PIM in Azure Active Directory
Configure for PIM in Azure Active Directory

Manage Access and Authentication

Design an Authentication Method for M365
Configure Authentication in AzureAD
Manage Authentication in AzureAD
Design, Configure and Manage MFA for M365
Configure Application Registration in Azure AD
Plan for Azure AD Application Proxy
Configure Azure AD Application Proxy
Create B2B and Guest Accounts in M365
Design Solutions for External Access

Plan Office 365 Workloads and Applications

Identify Hybrid Req for Exchange
Identify Hybrid Reqs for Other Workloads
Plan Migration Strategy for Exchange
Plan Migration Strategy for other Workloads
Manage and Plan for Office 365 ProPlus
Plan for deploying Office 365 ProPlus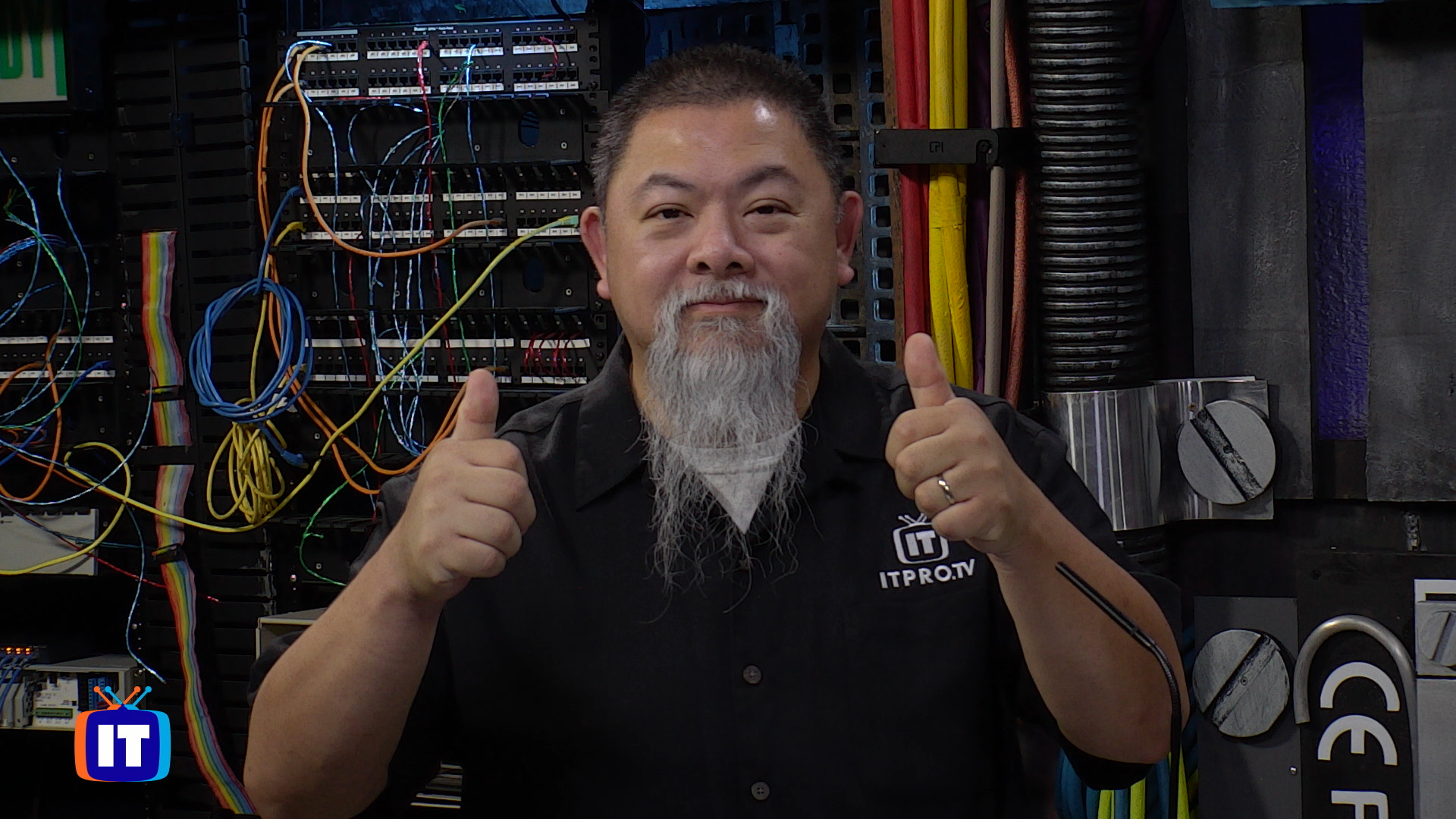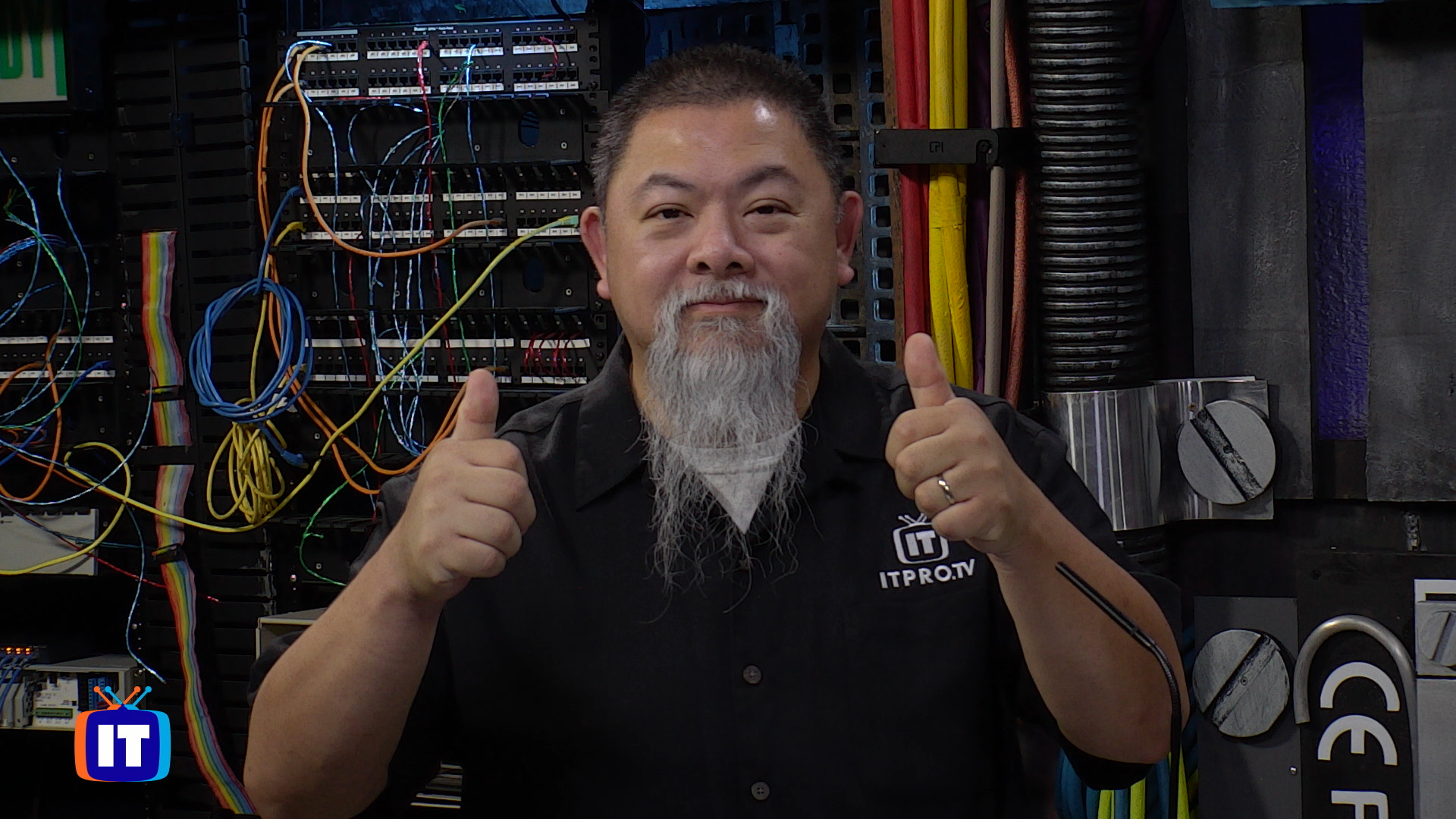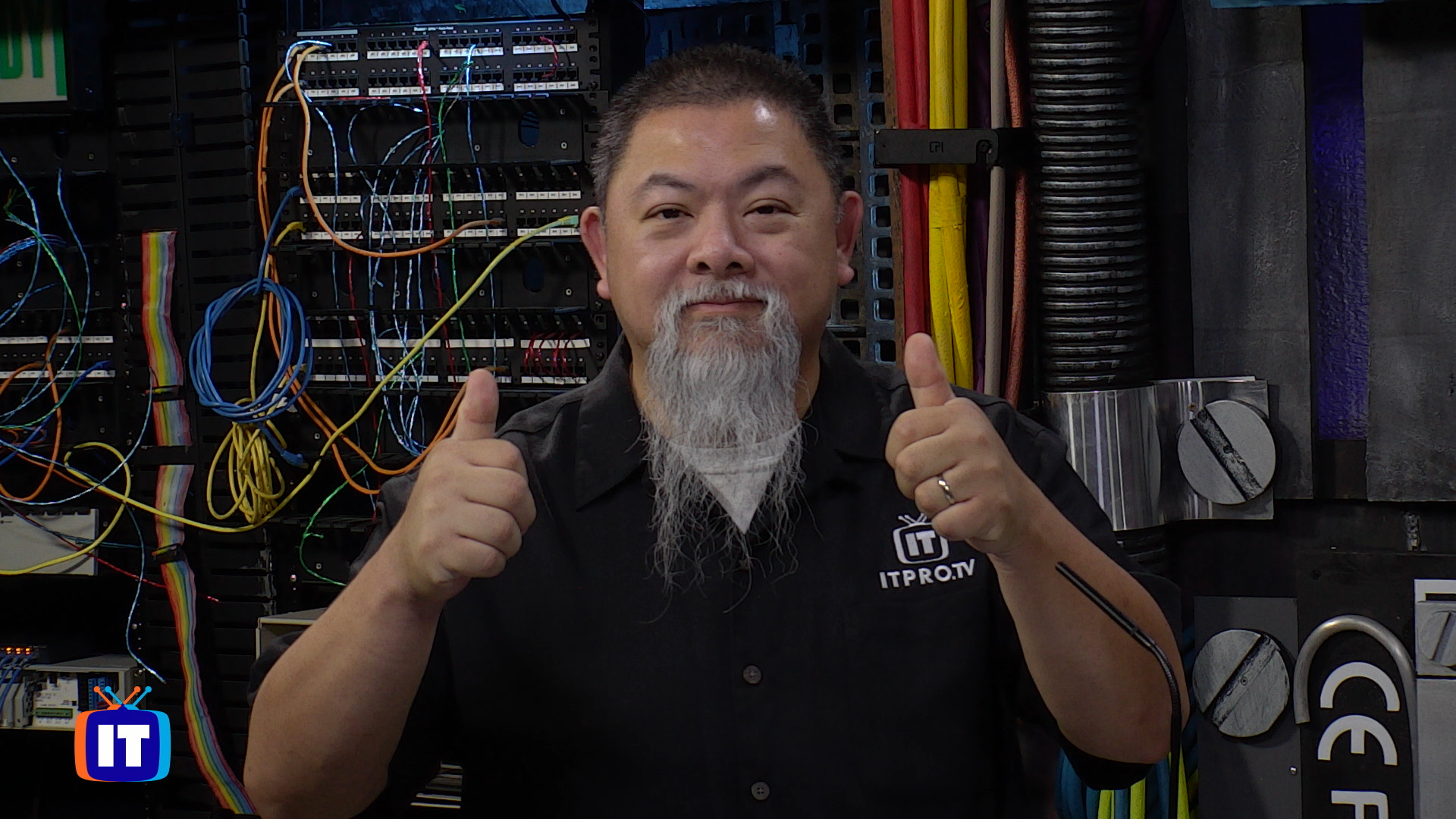 Episode Description
Transcript
The Microsoft 365 Identity and Services will help you to prepare for the MS-100 exam. You will learn about the design and implementation of Microsoft 365 services, you will see how to manage identities and assign roles, manage access and authentication and how to plan for Office 365 workloads and applications.
You're watching ITProTV. [MUSIC] >> Hello, and welcome to the overview for the Microsoft 365 Identity and Services show. We are gonna be preparing you for the exam MS-101. I wanna make sure that we do cover everything that we need to to help you to successfully get ready. Now, for us to do so, it means we're gonna take the exam objectives and ensure that we do cover every single one of them for your benefit. And also, of course, you need additional study, besides the show, so make sure you check that out too. Now, before we get started, let's take a look at some of the details as you get ready for the exam. Now, when we start talking about the scheduling of the exam, it is something that you definitely want to consider. Don't ever leave an open-ended idea here that you'll study for it and then one day you actually go ahead and schedule for the exam. Try and put in your mind a time that you're actually gonna schedule this exam as well. And then when you're ready to do so, you can always use your favorite search engine. Do exactly like I did, type in exam MS-100, and that should lead you to one of the top few searches that you have right here, directly to, of course, well, Microsoft's web-page itself. And from here, you can see that, at least in US dollars at this point, it is gonna be about $165. So you have to have that fee already paid or you're paying right there as well. Then you can choose, of course, your region that you have, and that may change based on that too. From there, make sure you do know that, and then you can schedule the exam directly online, they have a nice link for you. If not, you, of course, can go to view.com and that will get you access. And you have to probably create an account there, if you haven't yet, for Microsoft and you'll schedule this exam. Make sure you know the exam number, MS-100, to do so. And once you get that registered and scheduled and you know what date that you're on, make sure you arrive at the exam testing site about 15 minutes before. They're gonna take your picture, you're gonna have to sign a few things. And then they'll have to ensure that you actually are ready to go into the examination booth. But from that point on, you actually will be facing that exam as well. So what are we gonna be covering on our show as we get through? Well, the great thing is, you can find out directly right here on the site itself. So this is a skills-based type of show, where we're gonna be talking about four different domains. Designing and implementing, of course, Microsoft 365 Services, managing user identity and roles. Then we'll talk about the idea of managed access and authentication as well. And then planning for different workloads and application to go through. Now, some of these I've actually kinda moved around, but not everything. I kind of left it exactly as it is in terms of the order that we'll be covering them. But do take a note, though, as you click through this site. You'll see that, at least on the very first domain objective, this covers about a quarter to one-third of the exam. Understanding the idea of how we manage domains, adding in domains itself to Office 365 so we can use them for our company as well. Making sure that we understand how we set that as being a primary domain. Verifying that everything is actually working is another thing that we can do. Also, of course, because bring you essentially through a scenario here that you're helping someone or you're helping your company test everything out to get it ready to go. You'll be planning for a 365 implementation, as well as understanding how you actually set up the entire tenancy and the different subscriptions. We'll be talking to every single one of these as we go through. And then managed subscription and the actual health of the tenant. And then we also will cover the idea here of planning for the user and data migration. We'll be covering that in a couple of different spots as we move through our entire show as well. You'll also see, of course, managing identities and roles. This is a huge part of the exam, as you now see, it ranges now to about 35 to 40% of the exam. So you do have to understand the idea of identities and how that works, especially in terms of the cloud environment. A big aspect of getting everything to work is going to be setting up the Azure AD Connect. We'll show you how to do that step by step, and making sure that that works. We'll also, of course, be managing synchronization here of identities too, and that's a big part, verifying that all of your identities are transferring over. And then if you actually decide not to use the Azure AD Connect and you have everything managed in the cloud, we'll be taking a look at how we manage those identities up in the cloud as well. Providing for additional user roles, such as a way that we've also done them on-premise a lot of times in the past. You'll actually see new roles that you can assign, and even become very role-based as you actually choose to, to actually do some of the things that you want and have very granular control over the information as well. We'll also see in the third domain objective, this now turns directly to some of the different ways we manage authentication and access. Remember that a lot of Microsoft 365 is gonna be built around the idea here of what they call modern authentication. And we'll talk about how we essentially set it up and use that as well. Implementing multi-factor authentication, as well as how we can configure access to different applications as well. And we'll take a look especially on the idea here of the Azure AD Application Proxy. How do we essentially turn remote access into remote access as a service for our own organizations as well. And then, of course, implementing the idea of, well, external users. How do we work with partners is what we'll also be covering there. And then lastly, on the final exam objective that we see here, about 10 to 15% here. [INAUDIBLE] talk about what do we need to do to ensure that we can get Exchange, SharePoint, and Skype for Business ready to actually be able to get connected into the cloud services too. We'll also talk about working with the Office 365 ProPlus and what are some of the management considerations that we need to plan for as we move our entire organization through that. So if you are preparing for that exam, or if you are just really interested in learning how to get started with setting up, and how to be able to manage, and how to actually work with Azure Active Directory. Well, the MS-100 is actually going to be where you'll find a lot of those tools and utilities to actually move forward. So getting ready to manage Microsoft 365? This is the perfect place to actually do so, so stay with me in the very next episode. >> Thank you for watching ITProTV. [MUSIC]
Just you? Training a whole team? There's an ITProTV plan that fits.
With more than 5,800 hours of engaging video training for IT professionals, you'll find the courses you and your team need to stay current and get the latest certifications.