Microsoft 365 Mobility and Security (MS-101)
Deploy and manage Microsoft 365 services28 H 54 M
This course has a practice test
Implement Mobile Device Management (MDM)

Overview
So You Want to Build a Lab
Plan for MDM - O365 vs. Intune
Plan for MDM Planning Infrastructure Requirements
Configure MDM Integration with Azure AD - Overview
Configure MDM Integration with Azure AD - SCCM
Set an MDM Authority
Set Device Enrollment Limit for Users

Manage Device Compliance

Plan for Device Compliance
Determine Use Cases for Device Compliance
Design Conditional Access Policies
Create Conditional Access Policies
Configure Device Compliance Policy
Manage Conditional Access Policies

Plan for Devices and Apps

Create and Configure Microsoft Store for Business
Plan App Deployment
Plan Device Co-management
Plan Device Monitoring
Plan for Device Profiles
Plan for Mobile Application Management
Plan Mobile Device Security

Plan Windows 10 Deployment

Plan for Windows as a Service (WaaS)
Plan Win10 Ent. Deployment Method - Know
Plan Win10 Ent. Deployment Method - Consider
Plan Deployment Method - In-Place Upgrade SCCM
Plan Deployment Method Modern Servicing Intune
Plan Win10 Deployment Method Modern Servicing GPO
Plan Deployment Method Modern Servicing SCCM
Analyze Upgrade Readiness for Windows 10 - Know
Analyze Upgrade Readiness for Windows 10 Do
Evaluate Deploy Win10 Ent Security Features

Configure Cloud App Security (CAS)

Cloud App Security Overview
Configure Cloud App Security (CAS)
Configure Cloud App Security (CAS) Policies
Cloud App Security (CAS) Policies Activity Policy
Cloud App Security - Anomaly Detection Policy
Cloud App Security Policies App Discovery Policy
Cloud App Security (CAS) Policies File Policy
Cloud App Security (CAS) Policies OAuth App Policy
Cloud App Security (CAS) Policies Session Policy
Cloud App Security (CAS) Policies Access Policy
Configure Connected Apps
Manage Cloud App Security (CAS) Alerts
Upload Cloud App Security (CAS) Traffic Logs

Implement Threat Management

Plan a Threat Management Solution
Azure ATP Architecture, Components - Overview
Azure ATP Architecture, Components - Prerequisites
ATA Architecture and Components
Design Azure Advanced Threat Protection Policies
Design Microsoft 365 ATP Policies
Configure Microsoft 365 ATP Policies
Monitor Advanced Threat Analytics (ATA) Incidents

Implement Windows Defender Advanced Threat Protection (ATP)

Plan Windows Defender ATP Solution
Configure Preferences
Implement Windows Defender ATP Policies
Enable, Config Security Features, Windows 10 Ent

Manage Security Reports and Alerts

Manage Service Assurance Dashboard
Manage Azure AD Identity Protection
Configure and Manage Microsoft 365 Security Alerts

Configure Data Loss Prevention (DLP)

What is Data Loss Prevention, How Does It Work
Configure DLP Policies - Overview
Configure DLP Policies - PowerShell
Configure DLP Policies - O365 Security Compliance
Design Data Retention Policies in Microsoft 365
Manage DLP Exceptions
Monitor DLP Policy Matches
Manage DLP Policy Matches

Implement Azure Information Protection (AIP)

Plan AIP Solution
Deploy On-Prem Rights Management Connector
Plan for Windows Information Protection (WIP)
Plan for Classification Labeling
Information Rights Management (IRM) for Workloads
Configure Super User
Deploy AIP Clients
Implement Azure Information Protection Policies
Implement AIP Tenant Key

Manage Data Governance

Plan Information Retention Policies
Configure Information Retention
Plan for Microsoft 365 Backup
Plan for Restoring Deleted Content

Manage Auditing

Configuring Audit Logging
Monitoring Unified Audit Logs

Manage eDiscovery

Search Content Security Compliance Center
Search Content Security Compliance Center Roles
Plan for In-place and Legal Hold
Configure eDiscovery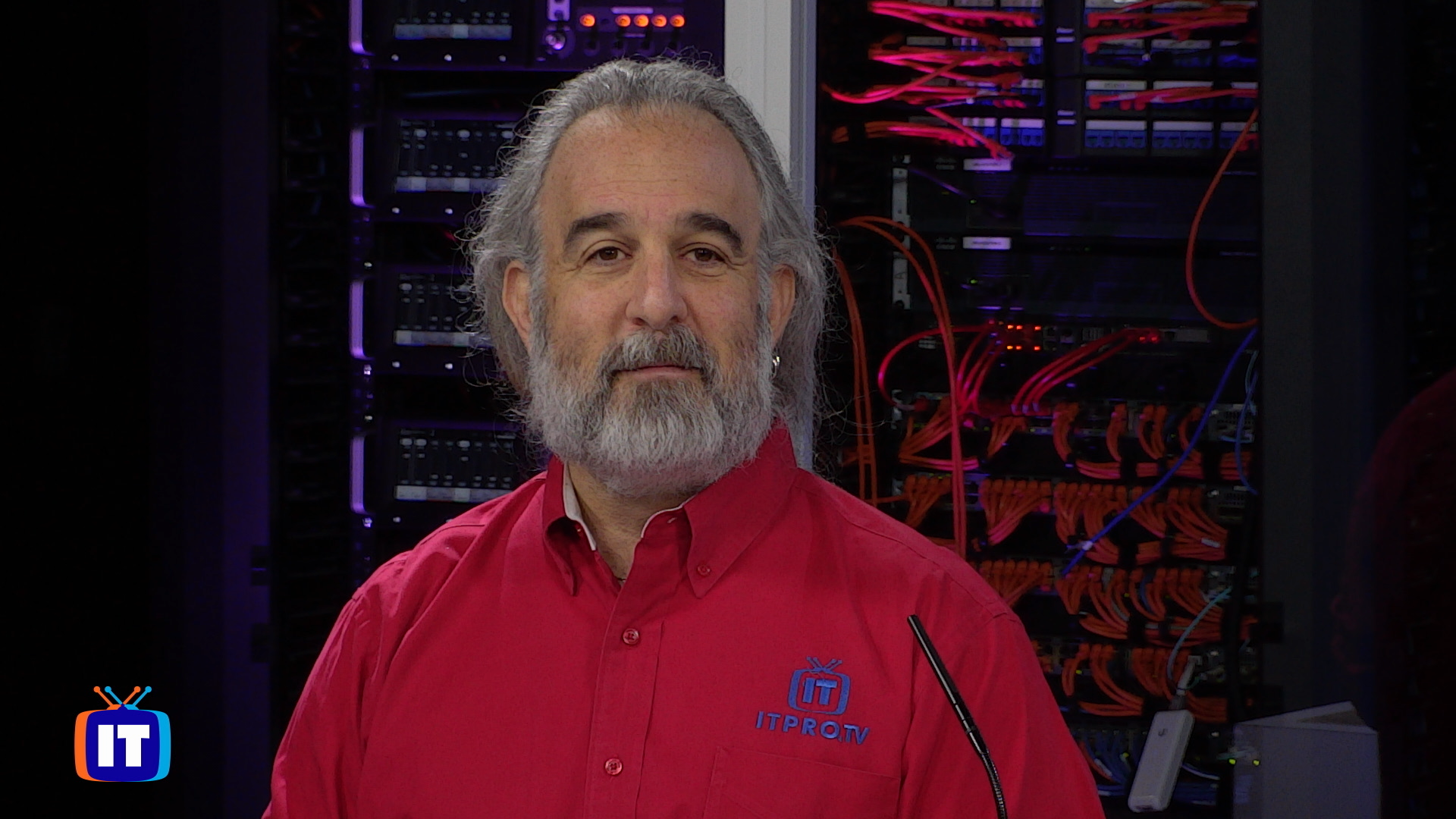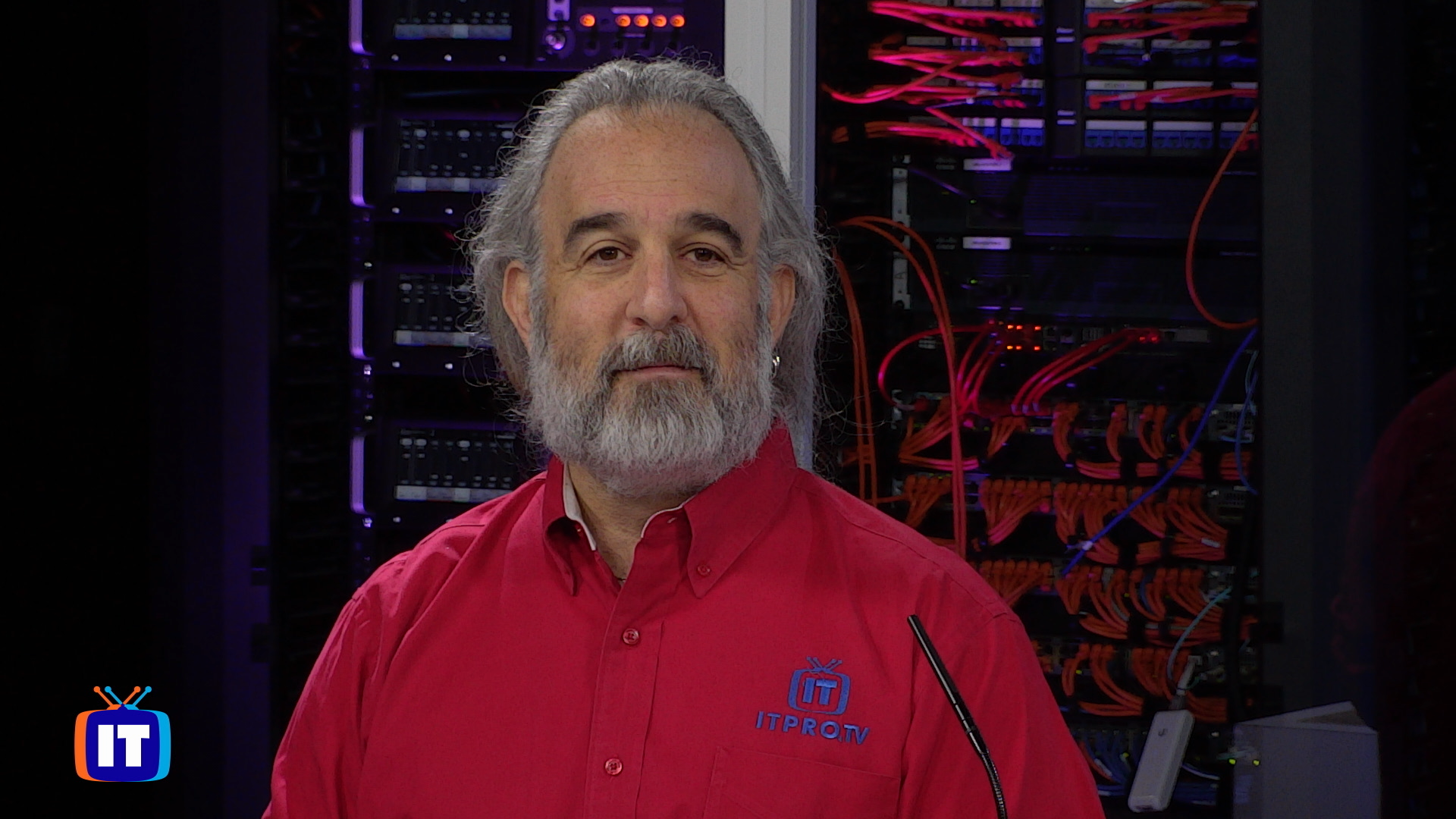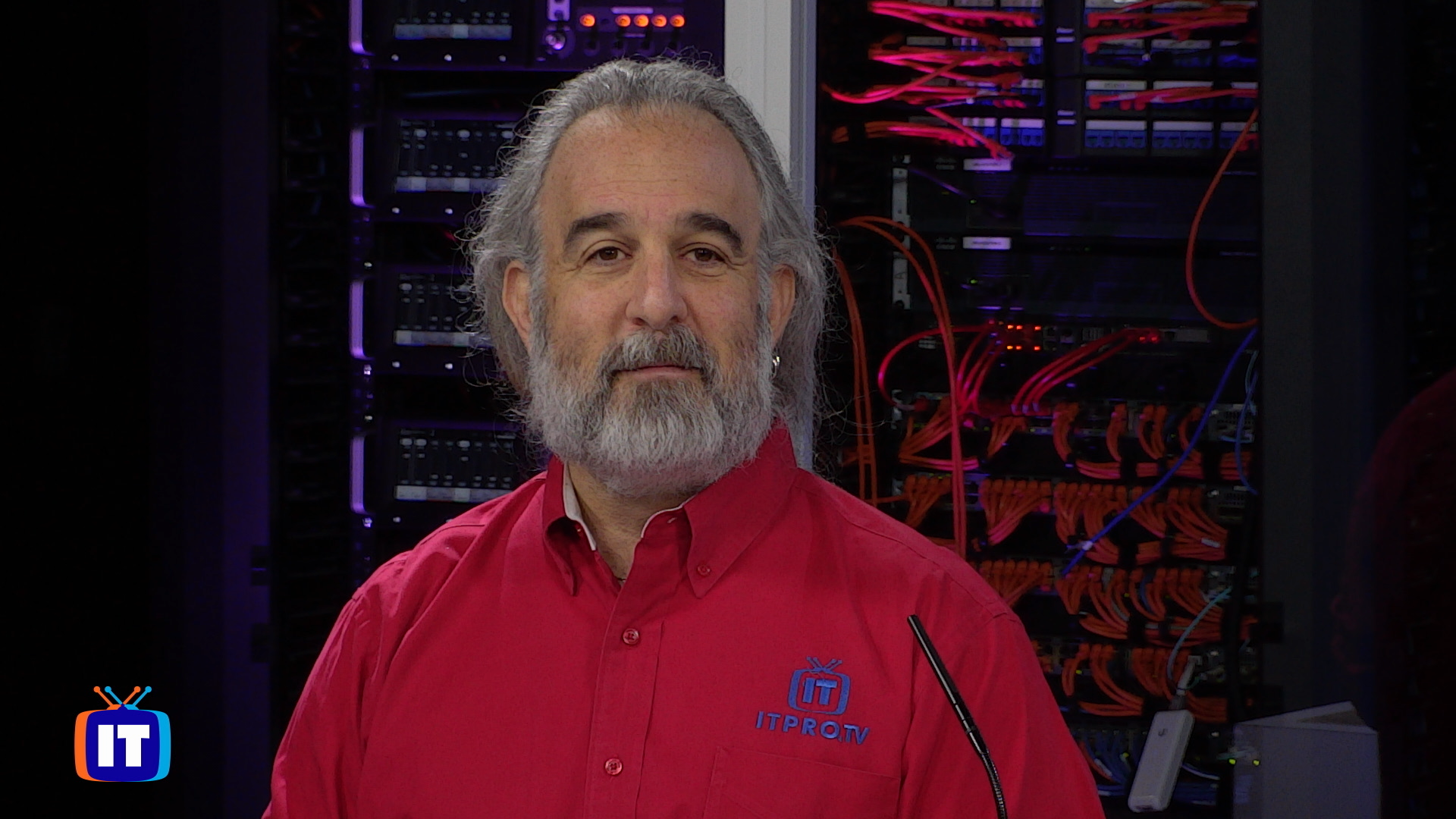 Episode Description
Transcript
The Microsoft 365 Mobility and Security (MS-101) show is designed for Microsoft 365 Enterprise Administrators who take part in evaluating, planning, migrating, deploying, and managing Microsoft 365 services. They perform Microsoft 365 tenant management tasks for an enterprise, including its identities, security, compliance, and supporting technologies. This show assumes that you have a working knowledge of Microsoft 365 workloads (Exchange, SharePoint, Skype for Business, Windows as a Service). You should also have a working knowledge of networking, server administration, and IT fundamentals such as DNS, Active Directory, and PowerShell.
>> You're watching ITProTV. [MUSIC] >> Hello and welcome to the Microsoft 365 Mobility and Security MS-101 show. I'm looking forward to spending time with you, while we're spending time going over what you need to know in order to be successful to take and pass this exam. I wanted to share with you a few things about the exam material in terms of the content we're gonna go through. But also how this exam links to the broader certification Matrix and what the skills are you need in order to be able to certify in this area with Microsoft. Join me here if you will, we're gonna be taking a look quickly at the landing page for the exam. You can see it right over there, the Microsoft 365 Mobility and Security exam is actually paired with the MS-101 exam. You can see Ronnie anchoring that show for us in the library and these two together are the end result of what you need to do. In order to take two exams, have one prerequisite certification already under your belt and then achieve the Microsoft 365 Certified Enterprise Administrator Expert certification. And we'll talk more about this in just a second. But let's make sure we know what the skills are we're gonna be focusing on in the show in order to get you ready for this journey. When we think about Microsoft 365 Mobility and Security, we're gonna be focusing primarily on the use of the Microsoft 365 platform. Which it's really Office 365 just being rebranded by Microsoft to the middle and end of 2019. This is where they started to make that shift, and so Office 365, but also the Azure portal, the use of Intune. Cloud App Security, Desktop Analytics and the focus on Windows 10 primarily as the desktop operating system of choice that we seek to manage. And also that we seek to understand how to operate securely on a day-to-day basis will bring in some additional external technologies. Like System Center Config Manager, see how to link System Center Config Manager to Azure and to Intune for what we call co-management capabilities. And we'll focus on risk mitigation and threat mitigation across all these different areas. When we think about the skills, so it's important to be looking at not just the skills measured, and we zoom in while we're talking about those. Microsoft only has three major skill areas that we break content into. We follow the guidance that Microsoft provides on their website about the exam during the show. Implementing modern device services, implementing Microsoft 365 security and threat management. Managing Microsoft 365 governance and compliance. Notice roughly, each one of them breaks down to almost one-third of the overall content for the exam, meeting of these three areas. Each one will provide approximately one-third of the questions or one-third of the skills required that you need to master in order to be successful. There is a complete exam skills outline, you can see the download link for it right there at the bottom of the page, encourage you to take a look at that. We always reproduce that during the show, and we follow that exactly as Microsoft provides it so you'll see that as a Word document in the beginning of every episode. Telling you what particular skill we're focused on and what subtopic inside each of these three major areas we're discussing. And you can download that as part of the show notes, so you can keep track of where you are when you're studying. I mentioned the broader context of certification as an end-result of taking this exam, the MS-101. I mentioned the MS-100 exam that Ronnie has done the show for, that's kind of the paired twin to this show and this certification. And as we join them together, you actually can achieve as an end-result the Microsoft 365 Enterprise Administrator Expert certification. And I thought it was worthwhile, just to quickly show you what the certification details are and what that path looks like. And you can see here, Microsoft requires that you hold one of these five prerequisites and you could choose any one of them as a certification to start from. Things like Modern Desktop Administrator Associate, Teamwork Administrator Associate. The Security Administrator Associate, the Messaging Administrator Associate or Productivity Solutions Expert down below. You have to have one of those, you then have to take, as you can see, and pass both the Microsoft 365 Identity and Services which is the MS-100. And the Microsoft 365 Mobility and Security MS-101 exams. And then once you've done that, you achieve your Microsoft 365 Certified Enterprise Administrator Expert. If that is the path you're on and that is the goal you've set for yourself, then I'm glad to be able to play a part of that. And ultimately help guide you on the journey towards the last elements you need in order to be successful, by helping you move through the show. Wes, although you're not seeing him in this episode, will be anchoring the majority of our conversations. You'll see some other people pop in from time to time, but we look forward to spending time with you. Look forward to being able to help you on your way to getting certified. Or whether you choose to take the exam or simply just wanna acquire some knowledge about how to manage Microsoft services. And do so in the Mobility and Enterprise Security Space securely and really focus on the latest technologies and how they integrate into your hybrid ecosystems. Well, we're going to spend a lot of time talking about that, so look forward to spending time with you. Please go ahead and get started and don't forget, not just watching this overview episode, but the episode that talks about how to set up your lab environment. So you could follow along with me as we do our hands-on demonstrations, is going to be critical to your success. Encourage you to take a look at that everything we do that we are gonna be able to demonstrate as hosted using the Microsoft platforms. The Azure platform, the Office 365 platform and we'll walk you through how to set all that up as part of getting ready for your success. Got a lot to do, I'll see you soon. >> Thank you for watching ITProTV.
Just you? Training a whole team? There's an ITProTV plan that fits.
With more than 5,800 hours of engaging video training for IT professionals, you'll find the courses you and your team need to stay current and get the latest certifications.