Microsoft Exchange Online
Microsoft Exchange Online15 H 44 M
Exchange Online Service Description

Exchange Online Service Description

Exchange Deployment Options

Exchange Deployment Options
Exchange Deployment Options Part 2

The Exchange Admin Center
Recipients

Creating Users, Mail Contacts, Mail Users
Examining Users and Creating Groups
Examining Resources and Sharing Mailboxes
Setting Up PowerShell to Manage Exchange Online
Control Access to PowerShell for Exchange Online
PowerShell Basics for Managing Recipients
PowerShell Basics for Managing Recipients Pt.2
PowerShell Basics for Managing Recipients Pt.3

Organization
Public Folders
Mobile

Exchange ActiveSync and Mailbox Policies
Exchange ActiveSync and Mailbox Policies Pt.2
Microsoft 365 Device Management with Intune
Microsoft 365 Device Management with Intune Pt2
Microsoft 365 Device Management with Intune Pt3

Address Book Policies

Deploying Address Book Policies Using PowerShell
Deploying Address Book Policies w/ PowerShell Pt2

Permissions

Permissions in Exchange Online
Permissions in Exchange Online Part 2
Permissions in Exchange Online Part 3
Permissions in Exchange Online Part 4

Advanced Threats

Safe Attachments and Safe Links
Safe Attachments and Safe Links Part 2
Safe Attachments and Safe Links Part 3

Mail Flow
Exchange Online Service Description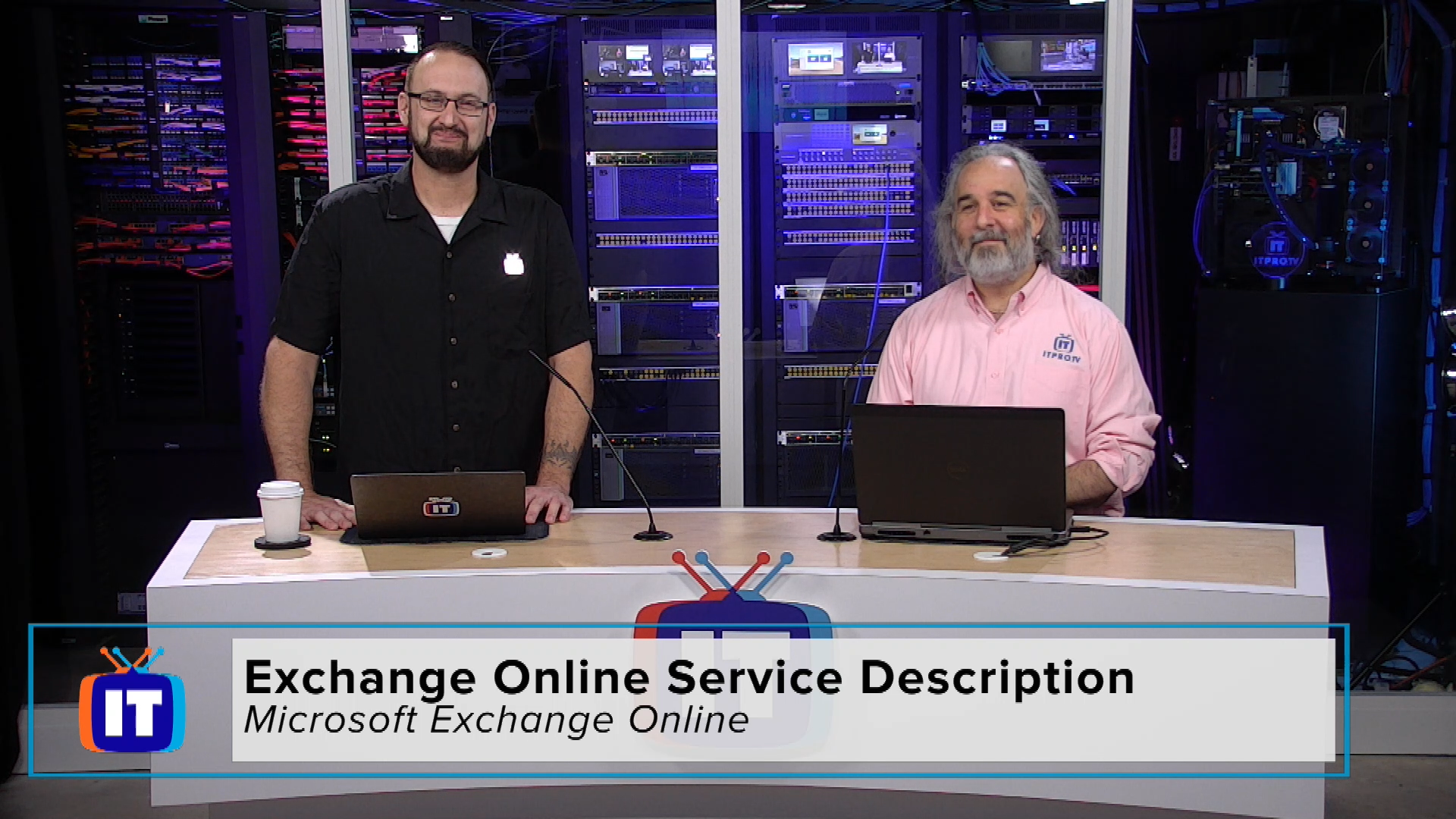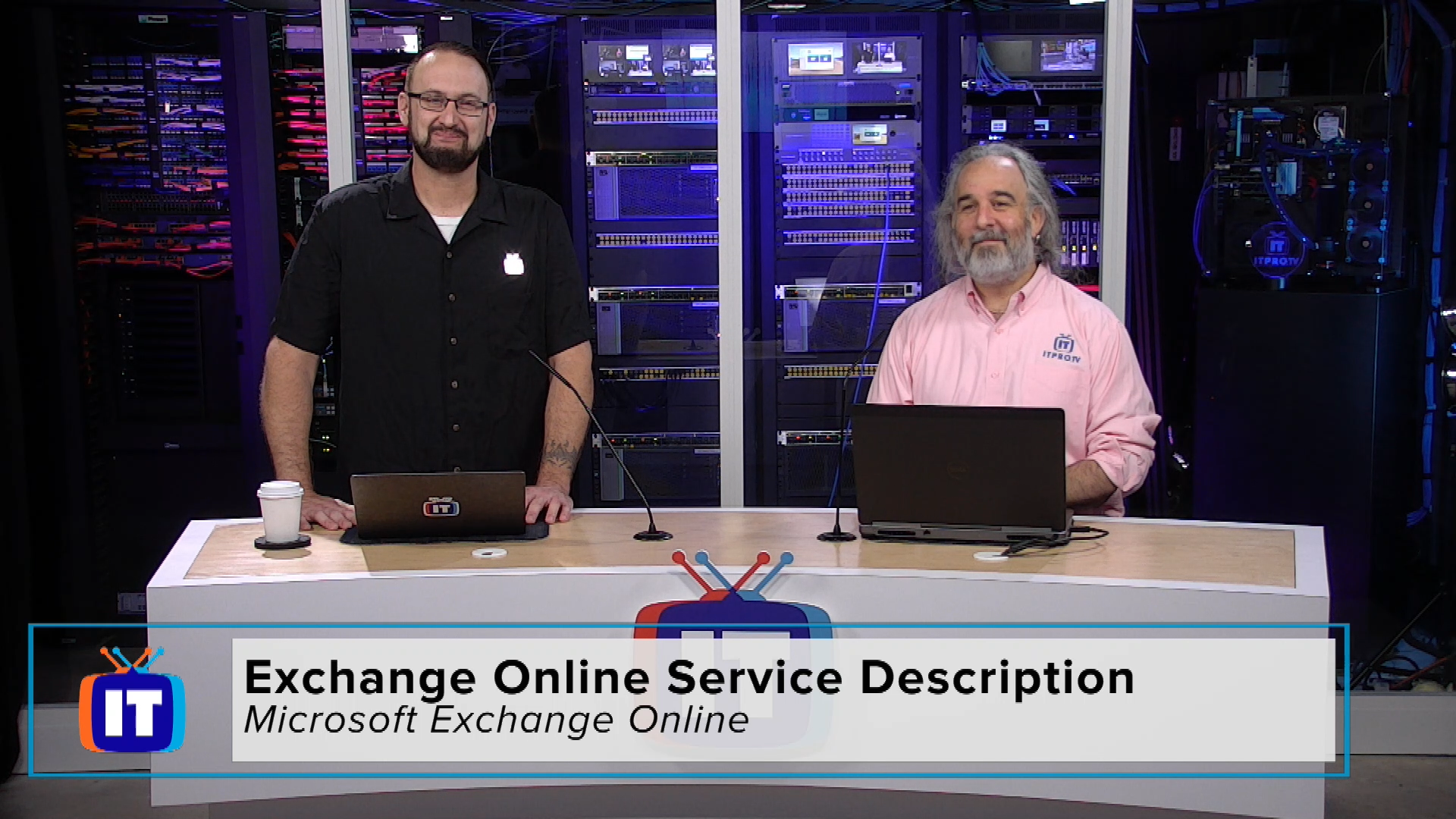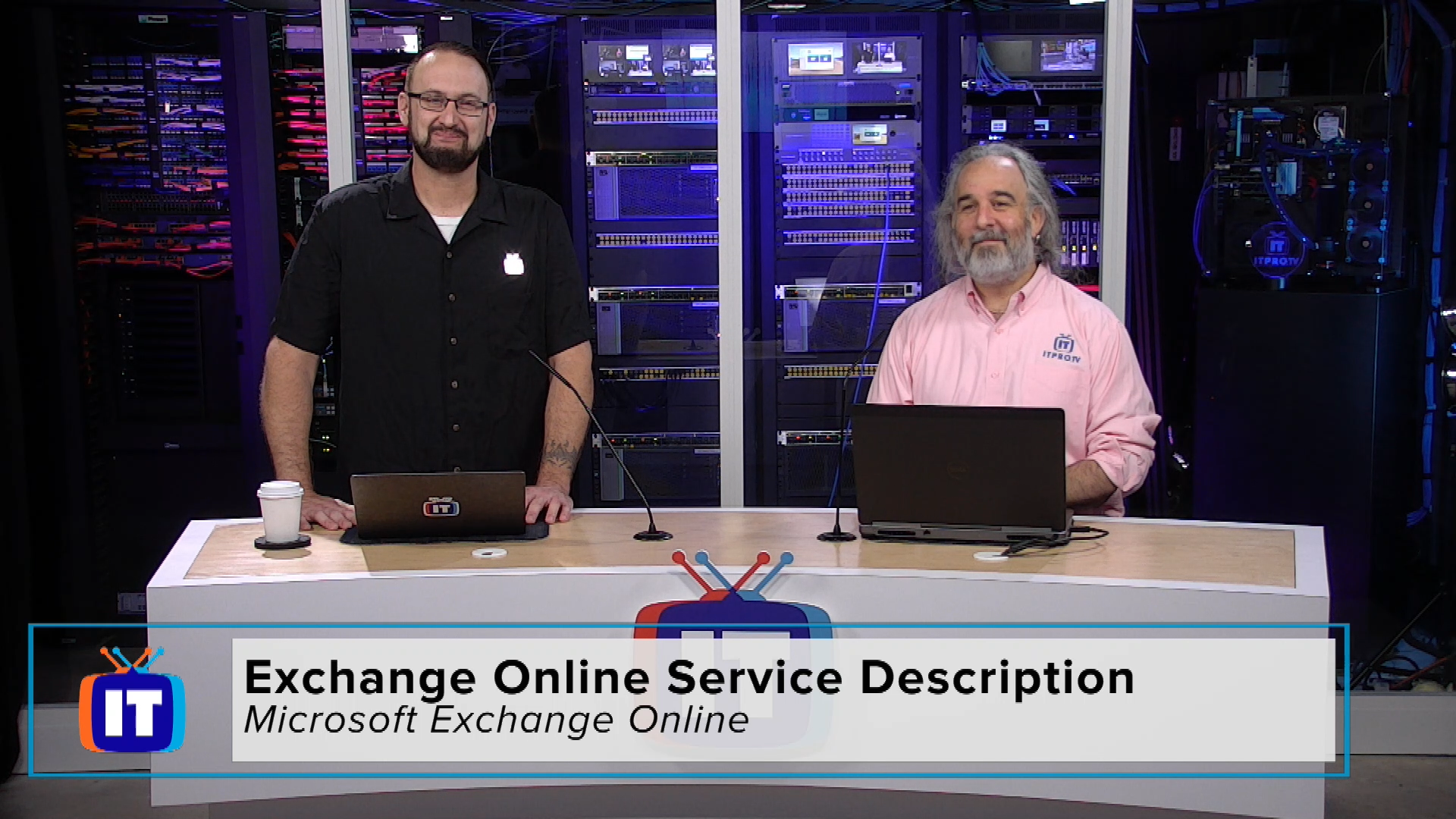 Adam and Wes discuss the feature comparison of Office 365 subscriptions that include Exchange Online.
Just you? Training a whole team? There's an ITProTV plan that fits.
With more than 4,000 hours of engaging video training for IT professionals, you'll find the courses you and your team need to stay current and get the latest certifications.