MCSA Windows Server 2016 - 70-741
Networking and Windows Server 201626 H 29 M
This course has a virtual lab
This course has a practice test
Implement Domain Name System (DNS)

Overview
Install and Configure DNS Servers
Install and Configure DNS Server Part 2
Configure Advanced DNS Settings
Configure Advanced DNS Settings Part 2
Configure Advanced DNS Settings Part 3
Administering DNS
Create and Configure DNS Zones
Create and Configure DNS Zones Part 2
Create and Configure DNS Zones Part 3
Create and Configure DNS Zones Part 4
Create and Configure DNS Records
Create and Configure DNS Records Part 2
Create and Configure DNS Records Part 3
Configure DNS Scopes
Monitor DNS

Implement DHCP and IPAM

Install and Configure DHCP
Install and Configure DHCP Part 2
DHCP Scopes and Options
DHCP Scopes and Options Part 2
DHCP Scopes and Options Part 3
DHCP Advanced Configuration
DHCP Advanced Configuration Part 2
DHCP Advanced Configuration Part 3
DHCP Advanced Configuration Part 4
Manage and Maintain DHCP
Manage and Maintain DHCP Part 2
Manage and Maintain DHCP Part 3
IP Address Management (IPAM)
IP Address Management (IPAM) Part 2
IP Address Management (IPAM) Part 3
IP Address Management (IPAM) Part 4
Manage DNS and DHCP Using IPAM

Create, manage, and maintain images for deployment

Network Connectivity Solutions
Implement Virtual Private Networks
Implement Virtual Private Networks Part 2
Implement Virtual Private Networks Part 3
Implement Virtual Private Networks Part 4
Implement DirectAccess
Implement DirectAccess Part 2
Implement DirectAccess Part 3

Implement Core and Distributed Network Solutions

IPv4 and IPv6 Addressing
IPv4 and IPv6 Addressing Part 2
IPv4 and IPv6 Addressing Part 3
Implement Distributed File System (DFS)
Implement Distributed File System (DFS) Pt2
Implement Distributed File System (DFS) Pt3
Implement BranchCache
Implement BranchCache Part 2
Implement BranchCache Part 3

Implement an Advanced Network Infrastructure

High Performance Network Solutions
High Performance Network Solutions Part 2
Software Defined Networking
Software Defined Networking Part 2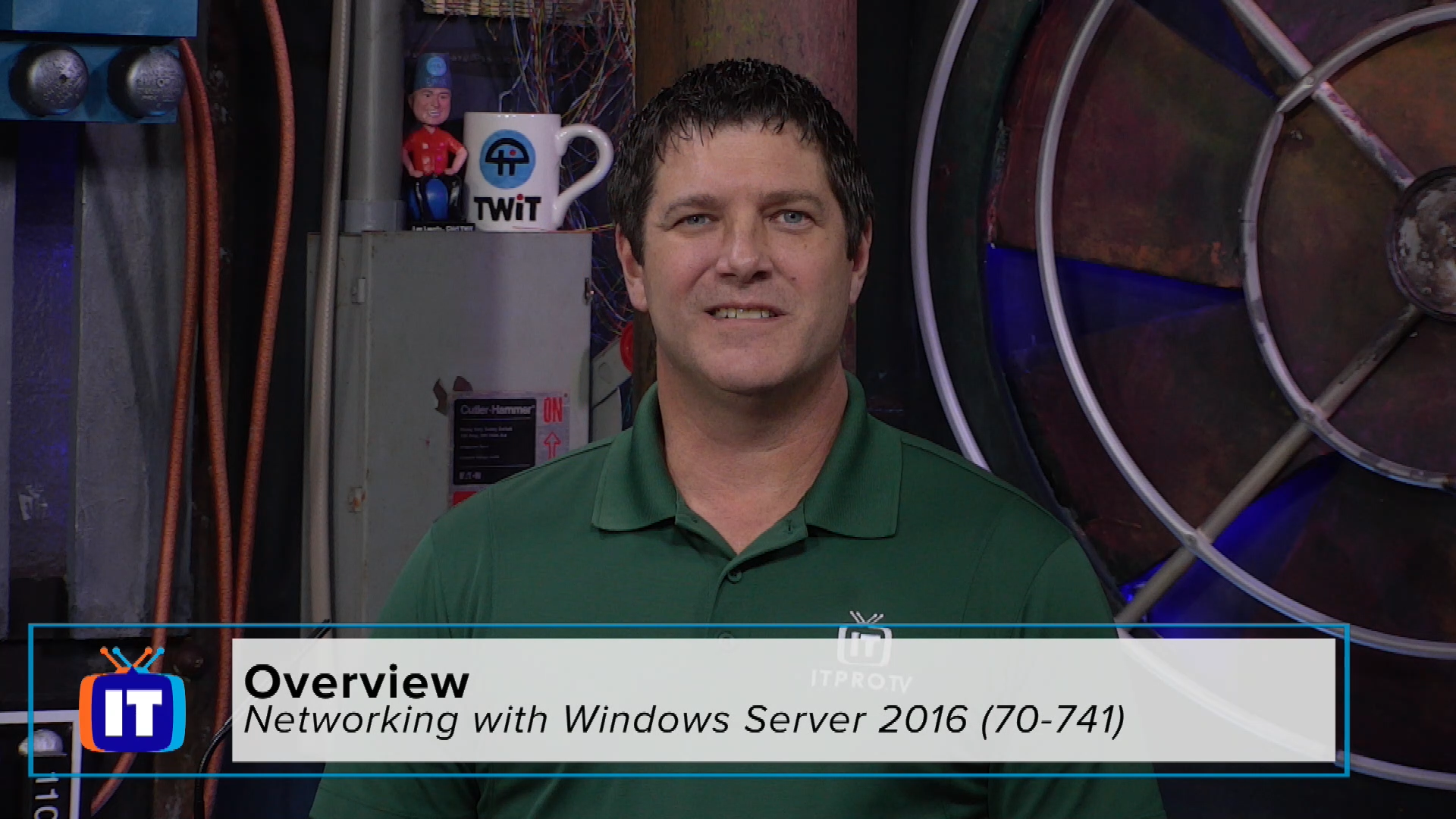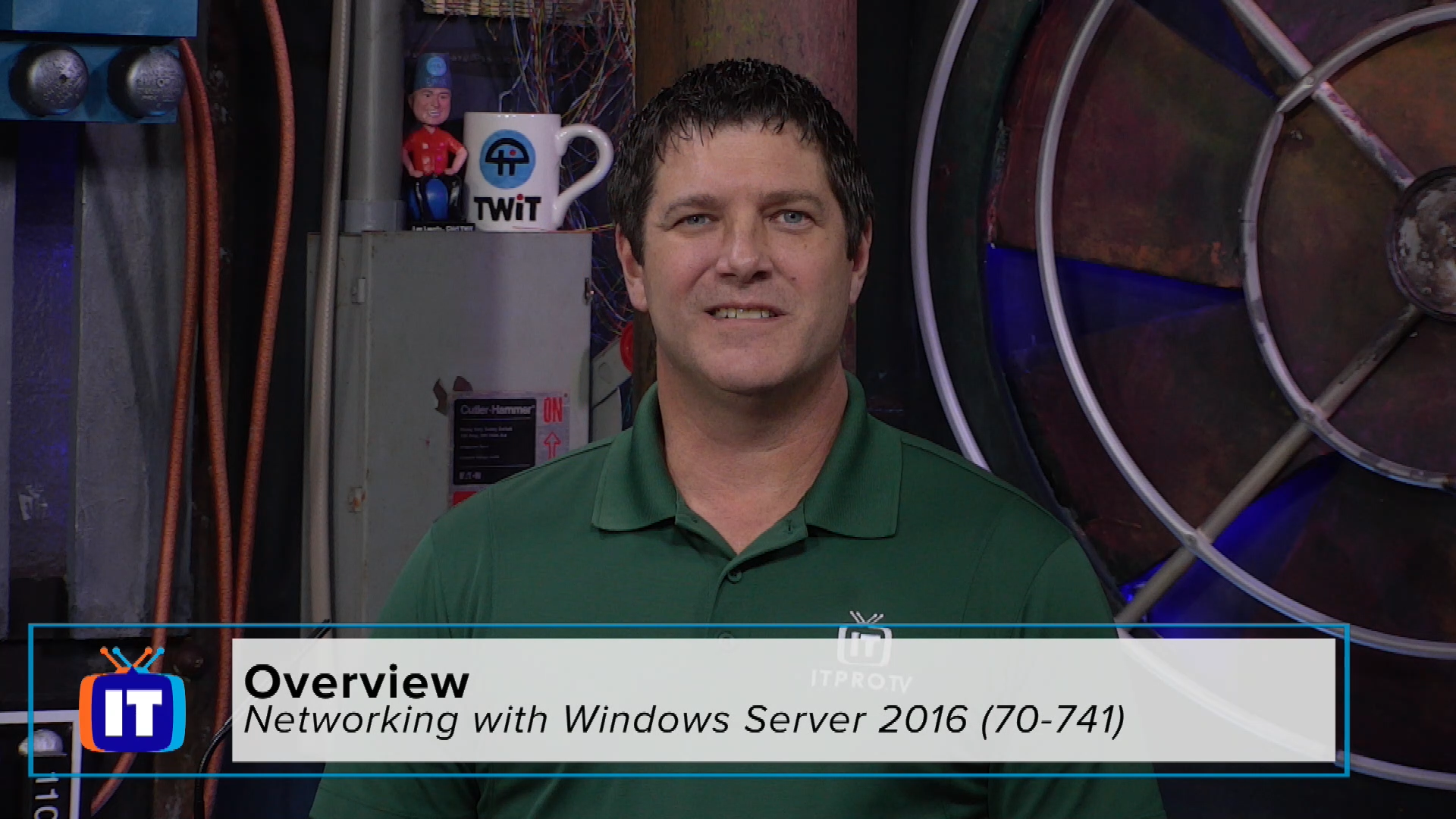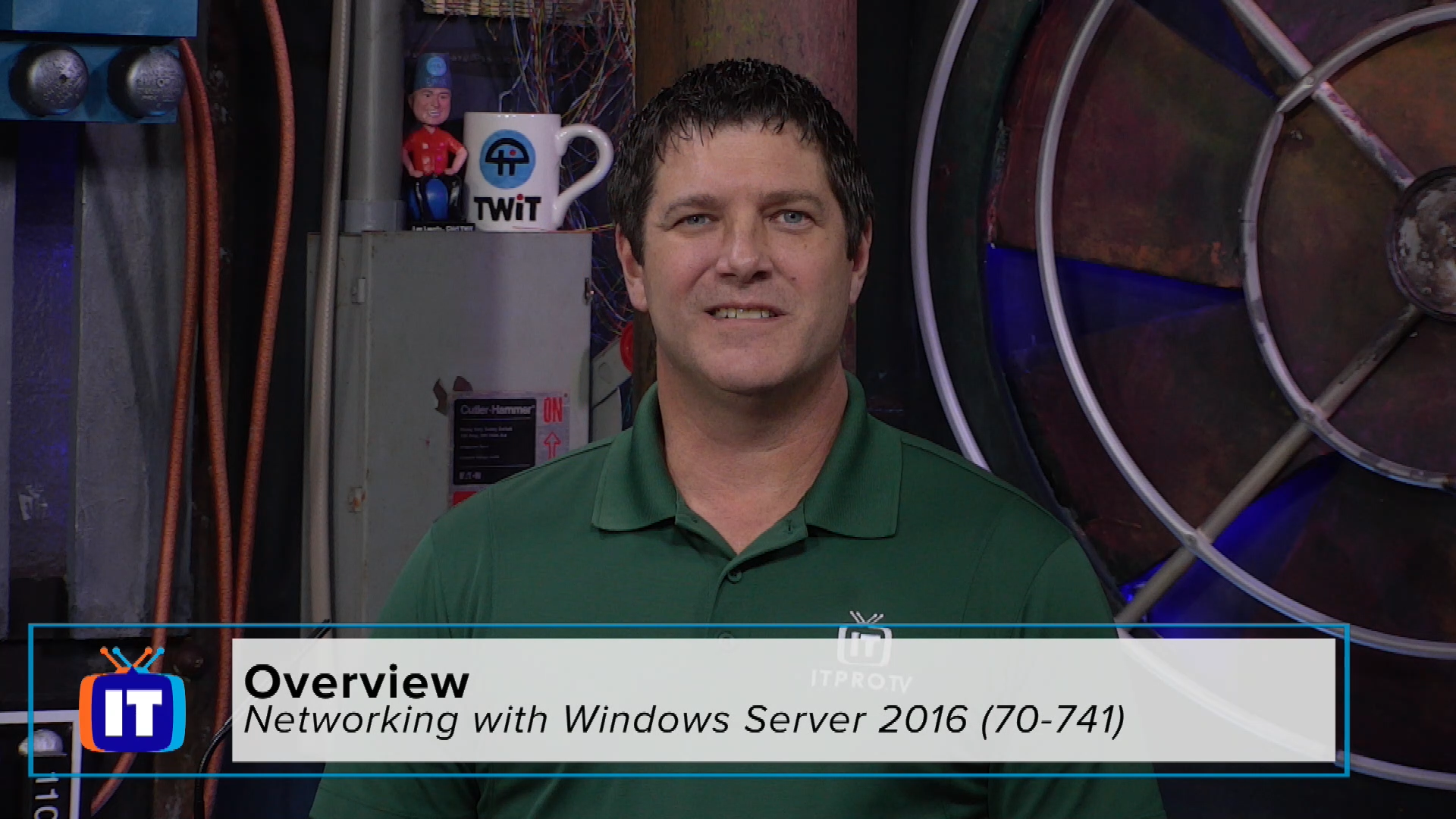 This show focuses on the second in a three exam series for Microsoft's MCSA Server 2016 and focuses on the networking features and functionality. It covers DNS, DHCP, and IPAM implementations, in addition to remote access solutions, such as VPN and Direct Access. It also covers DFS and BranchCache solutions, high performance network features and functionality, and implementation of software-defined networking (SDN) solutions, such as Hyper-V Network Virtualization (HNV) and Network Controller.
Just you? Training a whole team? There's an ITProTV plan that fits.
With more than 4,000 hours of engaging video training for IT professionals, you'll find the courses you and your team need to stay current and get the latest certifications.