Working with Group Policy
Working with Group Policy

Overview
What is Group Policy
Group Policy Objects
Creating Group Policies
Administrative Templates
Group Policy Scope
Group Policy Scope Part 2
Group Policy Scope Part 3
Filtering Group Policy
Resultant Set of Policy
Maintaining Group Policy
Account & Password Policies
Configure User Desktops
Auditing Policies
Software Deployment
Configuring Clients
Application Control
Group Policy Preferences
Security Templates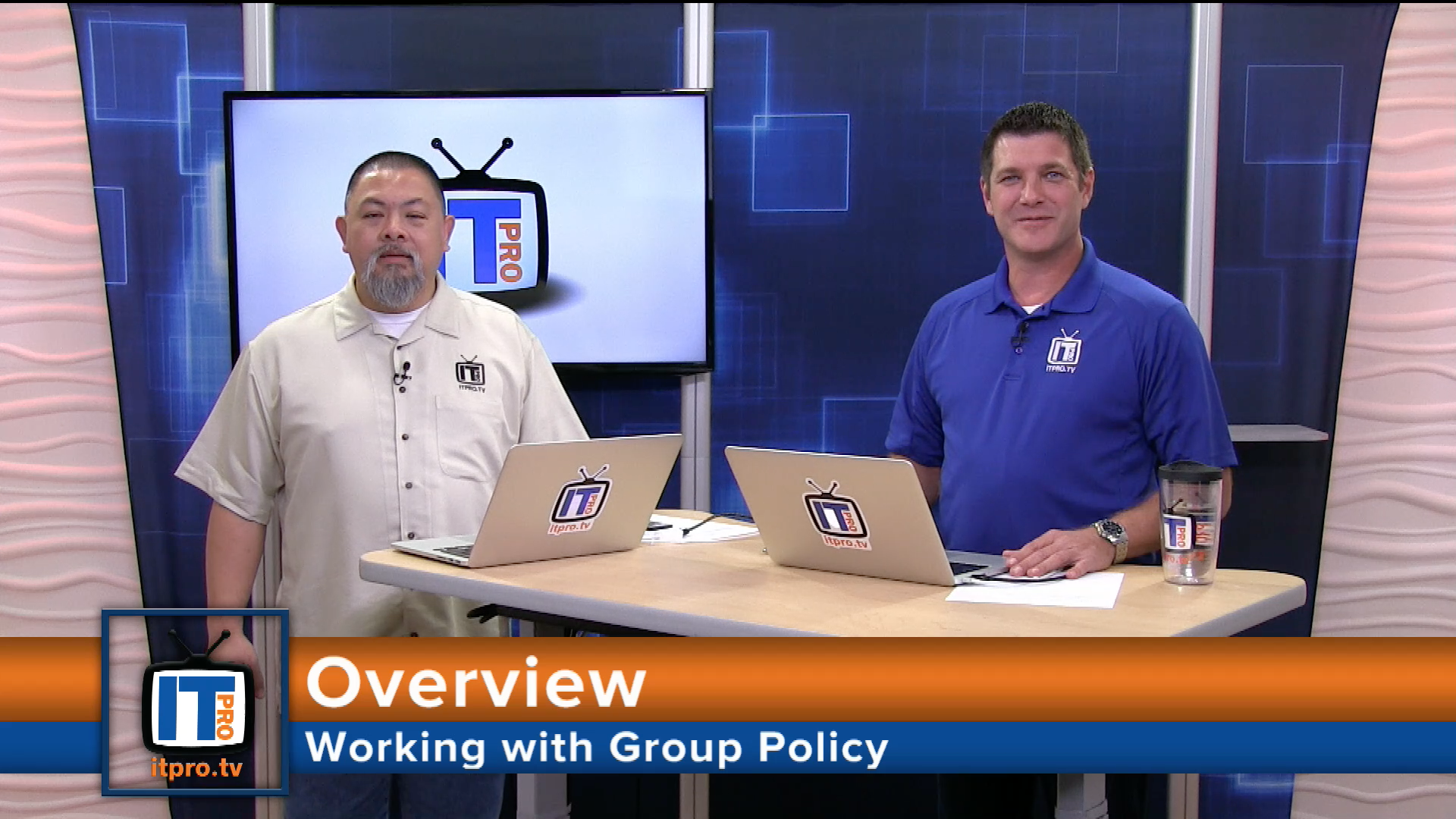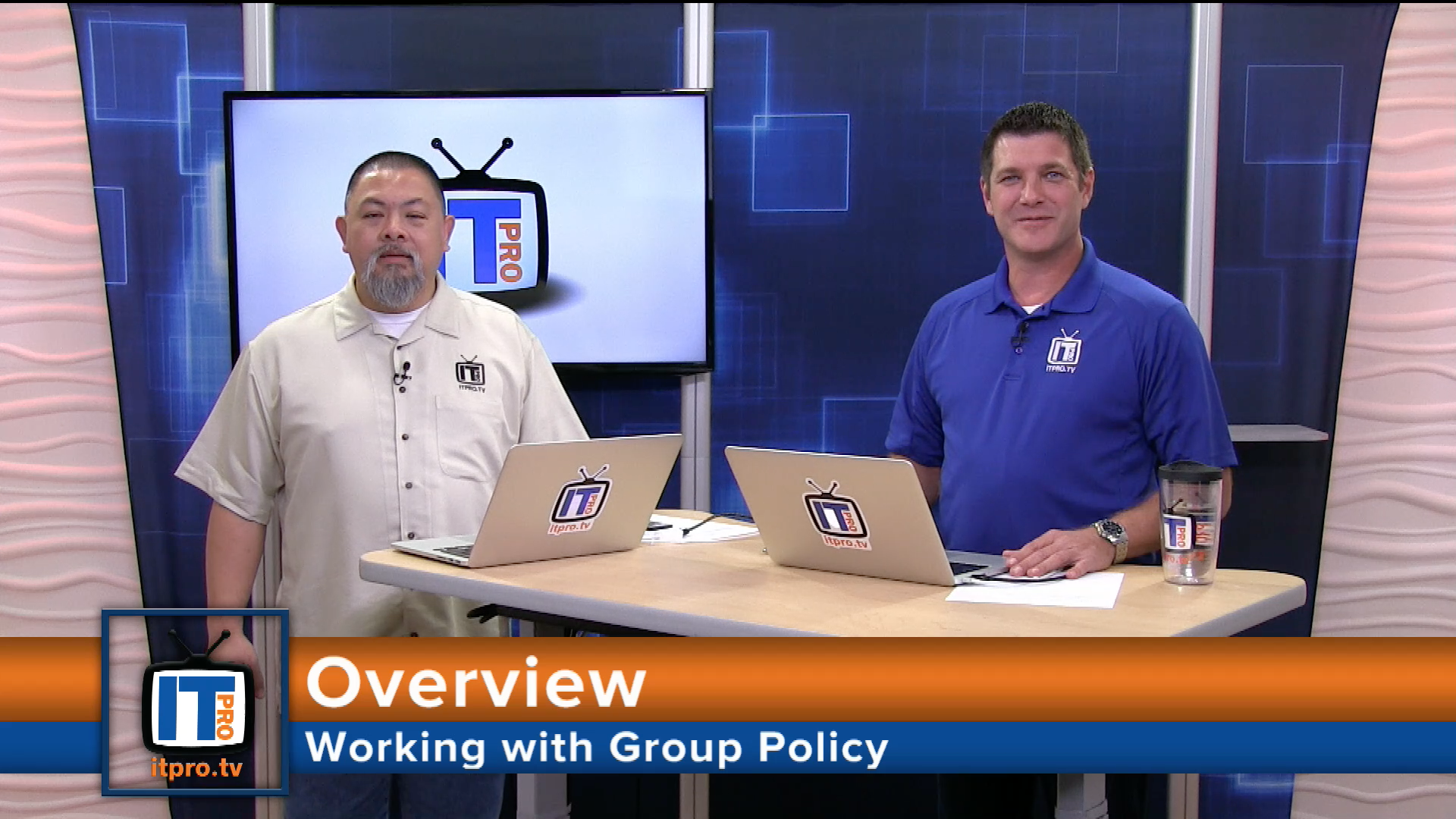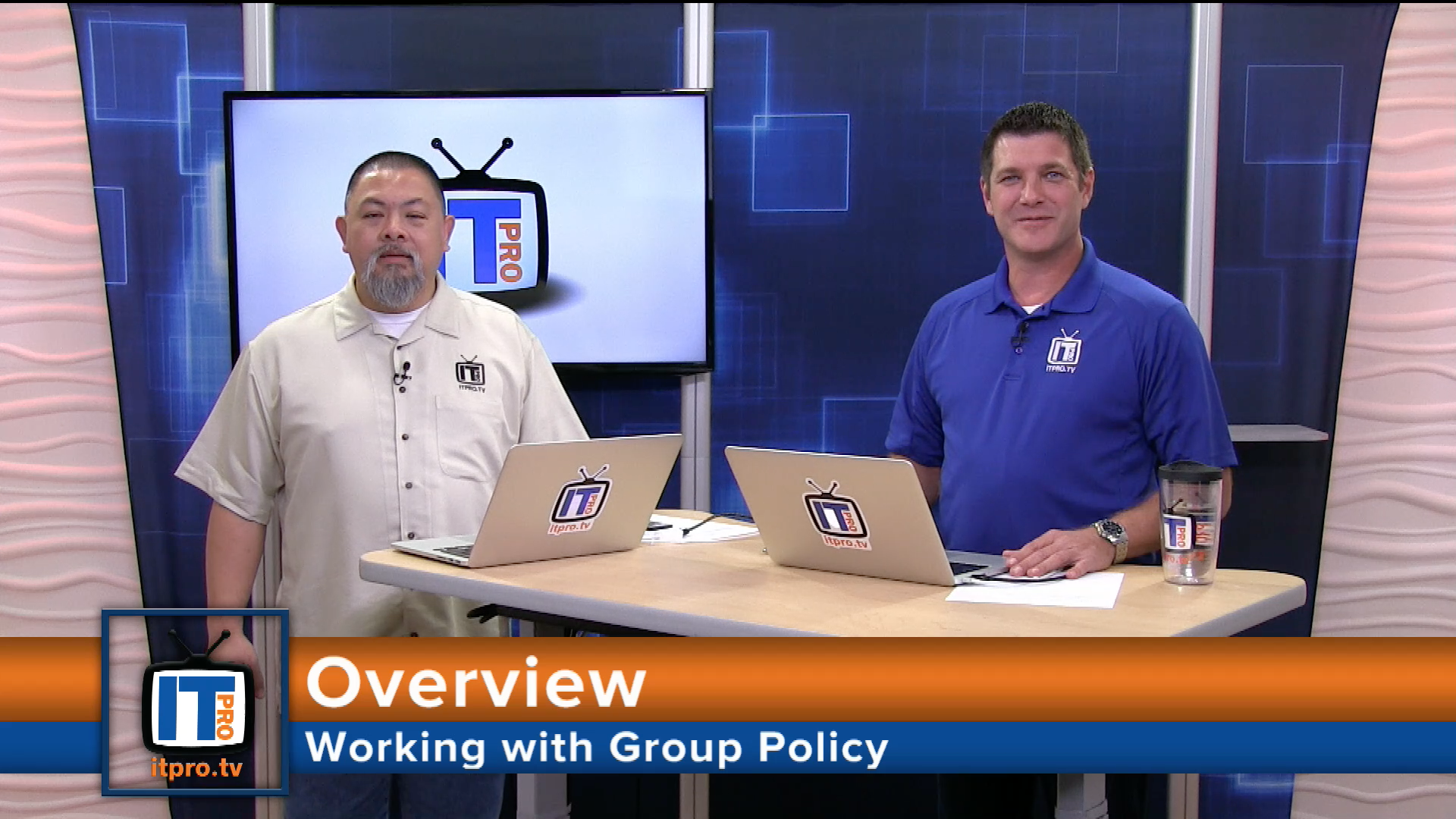 Episode Description
Transcript
Group Policy is an infrastructure that allows you to implement specific configurations for users and computers in a centralized manner. In these episodes, you will learn about configuring and maintaining a Group Policy infrastructure. You will also learn how to specify managed configurations for users and computers through Group Policy settings and Group Policy Preferences. Group Policy will allow you to provide the standardized functionality, security, and management control that your organization needs.
[MUSIC] Hello, we're here to introduce you to a new series we're beginning, working with Group Policy. Group Policy is one of the more complex topics that you and I will face as network administrators, and who better to help us out than Mr. Mike Rodrick. Mike, what are we gonna be taking a look at? >> We're gonna take a look at Group Policy from top to bottom. As Ronnie said, Group Policy is an infrastructure that we can use in an active directory environment to do what we would call centralized configuration management. We can have ten to tens of thousands of computers and ten to tens of thousands of users and we need to implement settings and configurations to support that, to support our enterprise and what our security plans are and things like that. And rather than have to run around to every single machine and try to implement these, we're gonna see that Group Policy allows us to do this from a centralized location and make sure that it's applied in a consistent way. So, as Ronnie said, it is a relatively complex thing. There's a lot involved, we have to learn about the infrastructure that we need to support Group Policy. How we plan on getting those changes out, or those configurations out to the different systems and to the users. So we're gonna take a look at it from top to bottom. We're gonna see how we set up Group Policy. How we create these group policies. How we scope the policies. How we decide who the settings apply to. Everybody in the domain, or just a subset of users or a subset of computers. We'll take a look at that. We'll see how the settings end up getting applied to those client machines and to those users. And then we'll finish things off with looking at some common uses of group policies, some things that we see being done with Group Policy in most enterprise environments. So if you need to learn about Group Policy, if you're involved in Group Policy from the planning phase to the testing phase all the way out to the deploying phase then you're in the right place. Stay tuned, we've got lots of episodes with Group Policy coming your way. [SOUND]
Just you? Training a whole team? There's an ITProTV plan that fits.
With more than 4,000 hours of engaging video training for IT professionals, you'll find the courses you and your team need to stay current and get the latest certifications.