Windows 10 (MD-100)
Configuring Modern Desktops16 H 4 M
This course has a practice test
Deploy Windows

Overview
Configure Language Packs
Migrate User Data
Migrate User Data Part 2
Perform a Clean Installation
Perform an in-place Upgrade
Windows Editions and Activation
Post-Installation Configuration

Manage Devices and Data

Manage Devices
Manage Local Users and Groups
Configure NTFS Permissions
Configure NTFS Permissions Part 2
Configure Shared Permissions
Configure Shared Permissions Part 2
Configure Devices Using Local Policies
Configure Devices Using Local Policies Pt.2
Manage Windows Security
Manage Windows Security Part 2
Manage Windows Security Part 3
Manage Windows Security Part 4

Configure Connectivity

Configure Networking
Configure Networking Part 2
Configure Networking Part 3
Configure Remote Connectivity
Configure Remote Connectivity Part 2
Configure Remote Connectivity Part 3

Maintain Windows

Perform File Recovery
Recover Windows 10
Recover Windows 10 Part 2
Manage Updates
Configure Event Logs
Configure Event Logs Part 2
Manage Performance
Manage Performance Part 2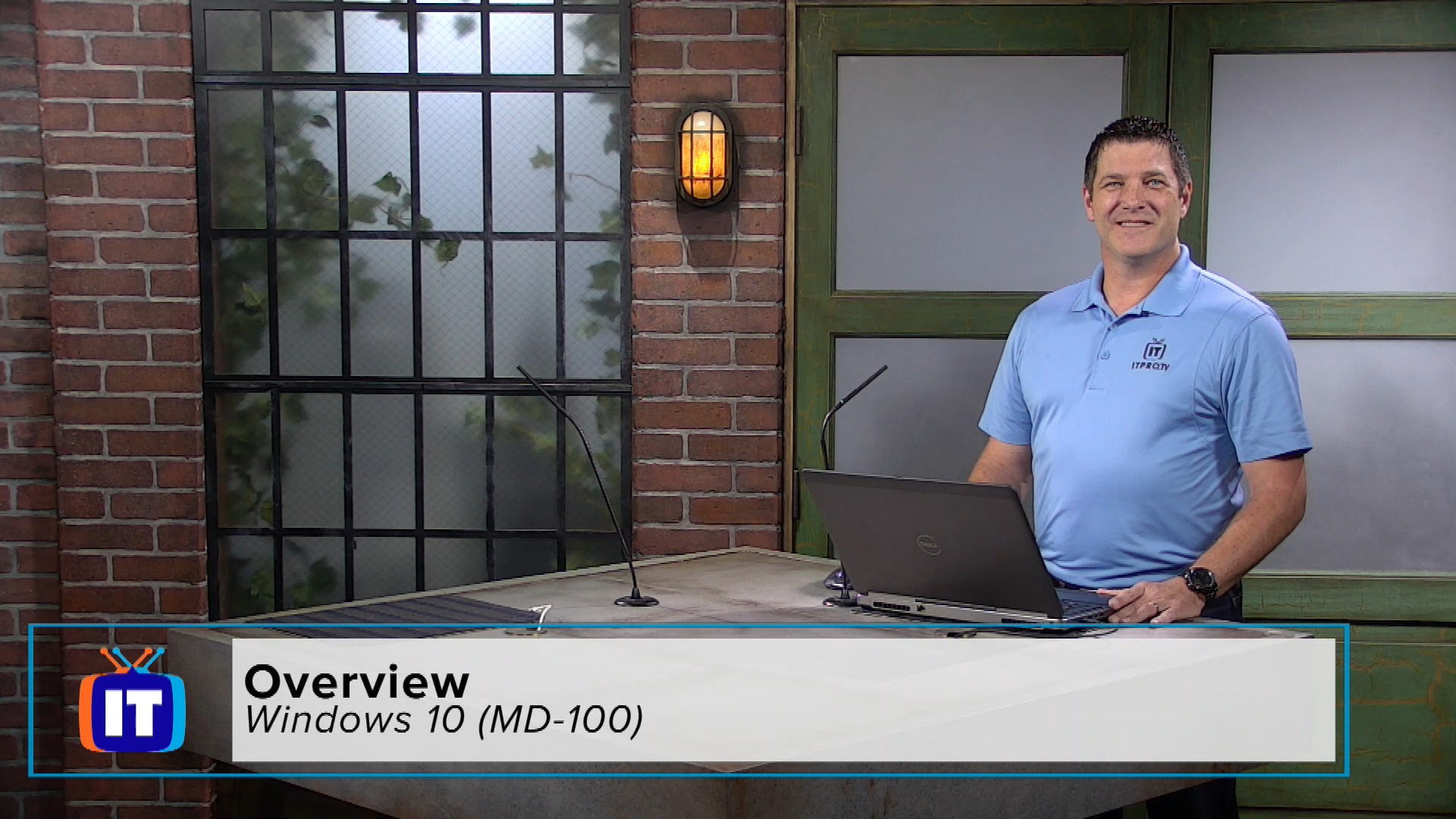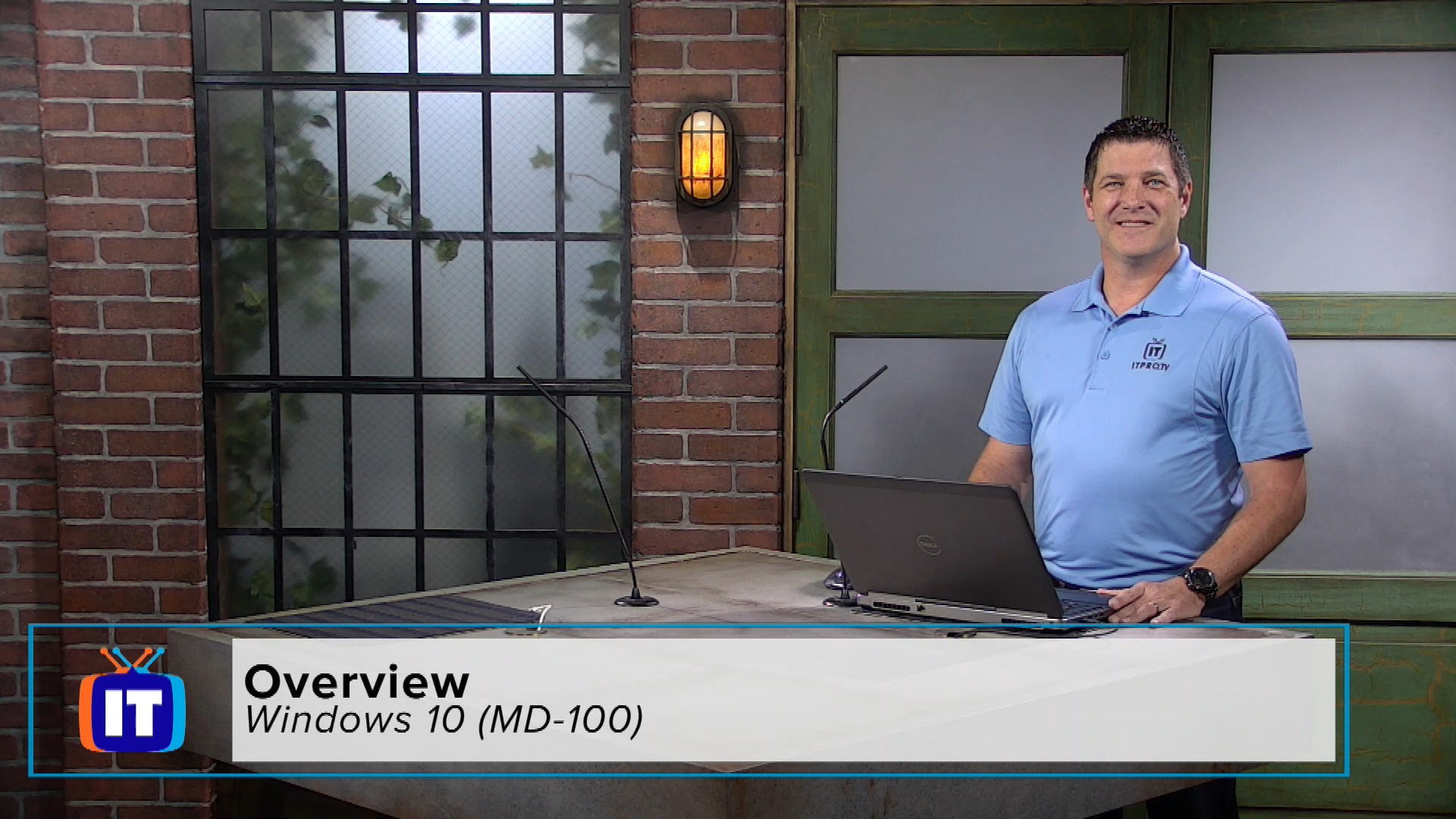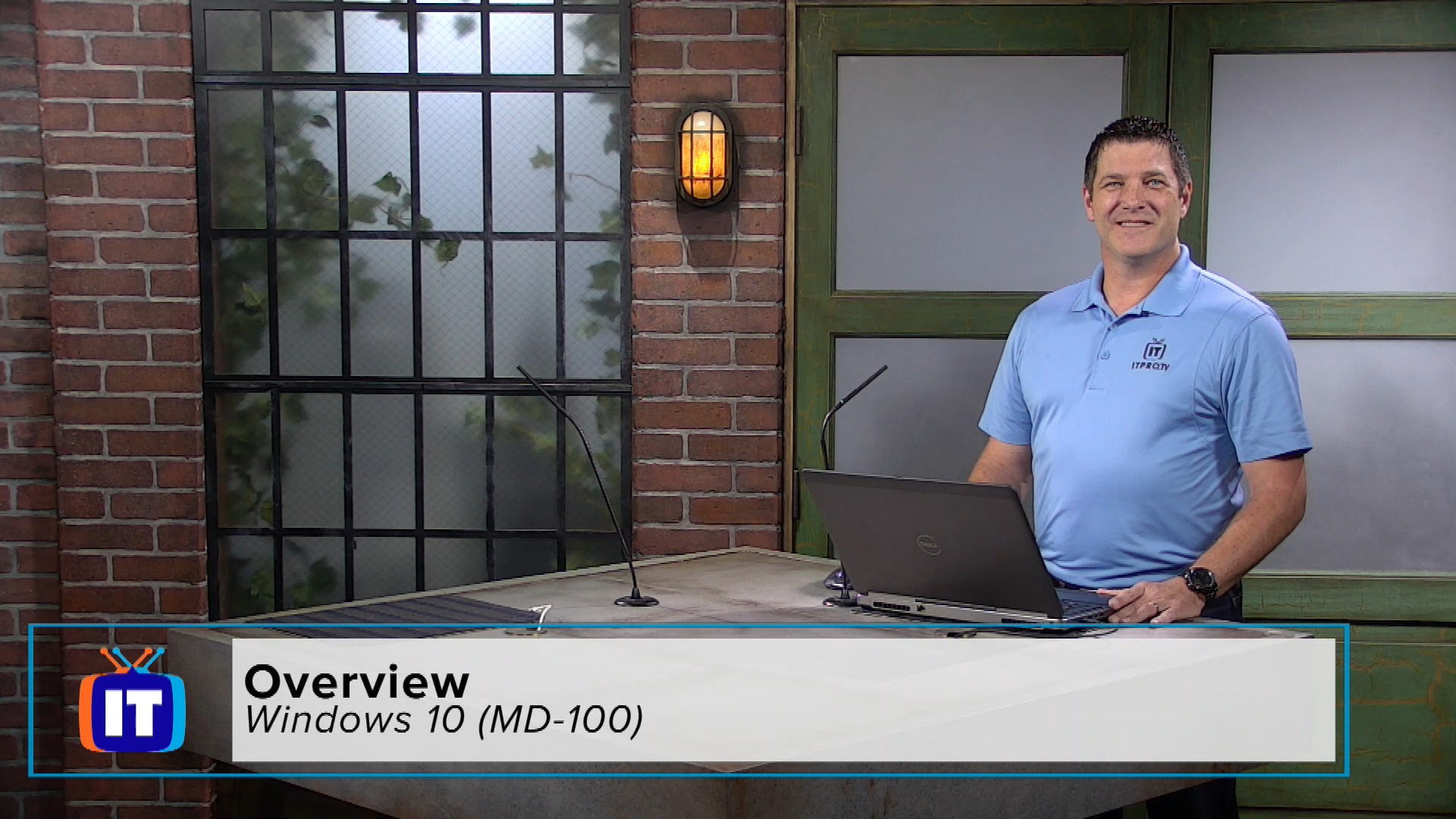 Modern Desktop Administrators deploy, configure, secure, manage, and monitor devices and client applications in an enterprise environment. The MD-100 exam will test your ability to deploy Windows, manage devices and data, Configure connectivity, and maintain Windows.
Just you? Training a whole team? There's an ITProTV plan that fits.
With more than 4,000 hours of engaging video training for IT professionals, you'll find the courses you and your team need to stay current and get the latest certifications.