Hands-on with GNS3
Router emulation software2 H 22 M
GNS3 Installation

Overview
Setup for GNS3
Install GNS3 on Windows 10
Install GNS3 on MacOS Catalina
Install GNS3 on Ubuntu
Install GNS3 on ESXi
Build a Basic Topology in GNS3
Add a Dynamips Image to GNS3
Add VIRL images to GNS3
Upgrade GNS3
Connect GNS3 to your network
Change your choices in GNS3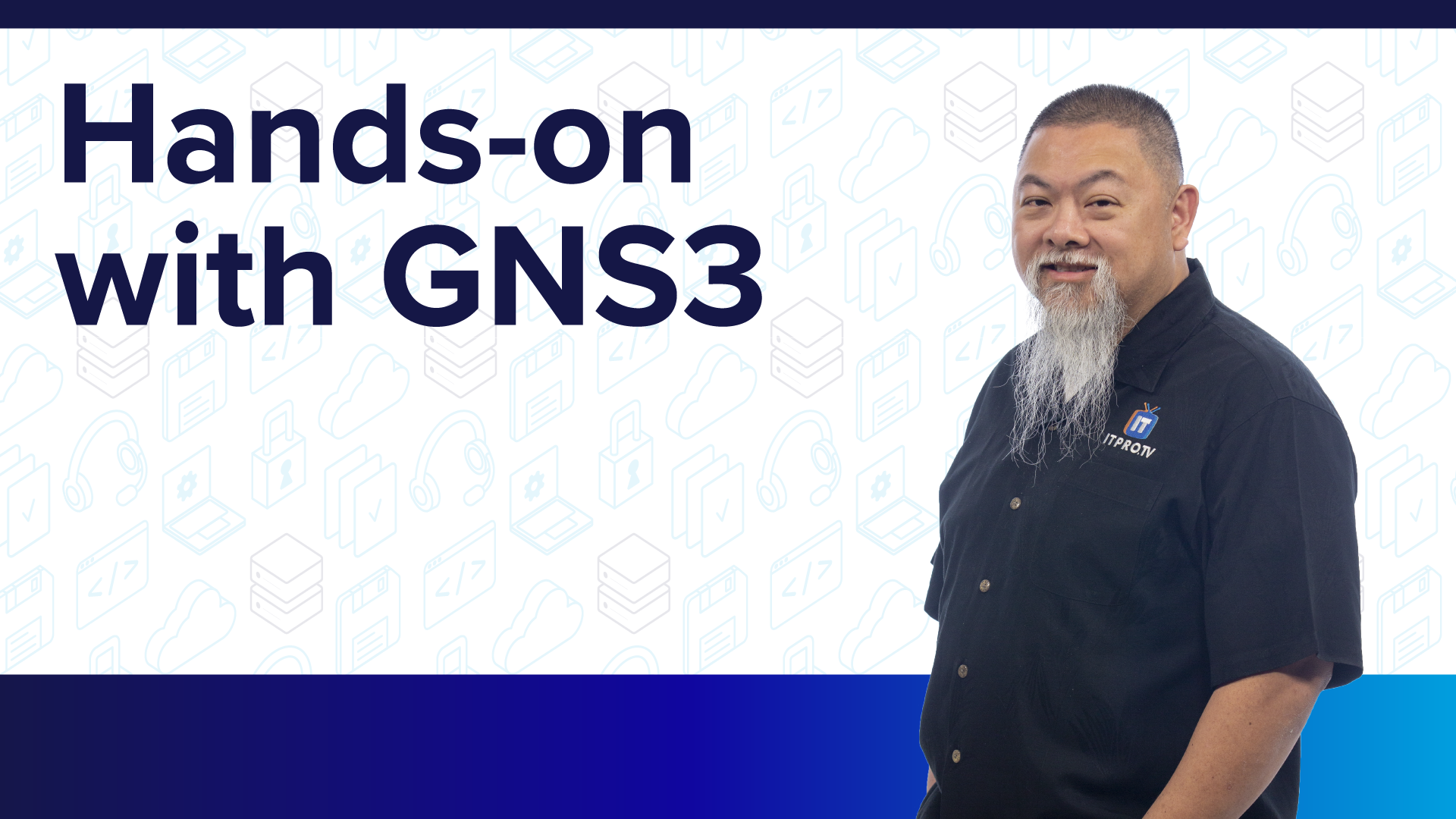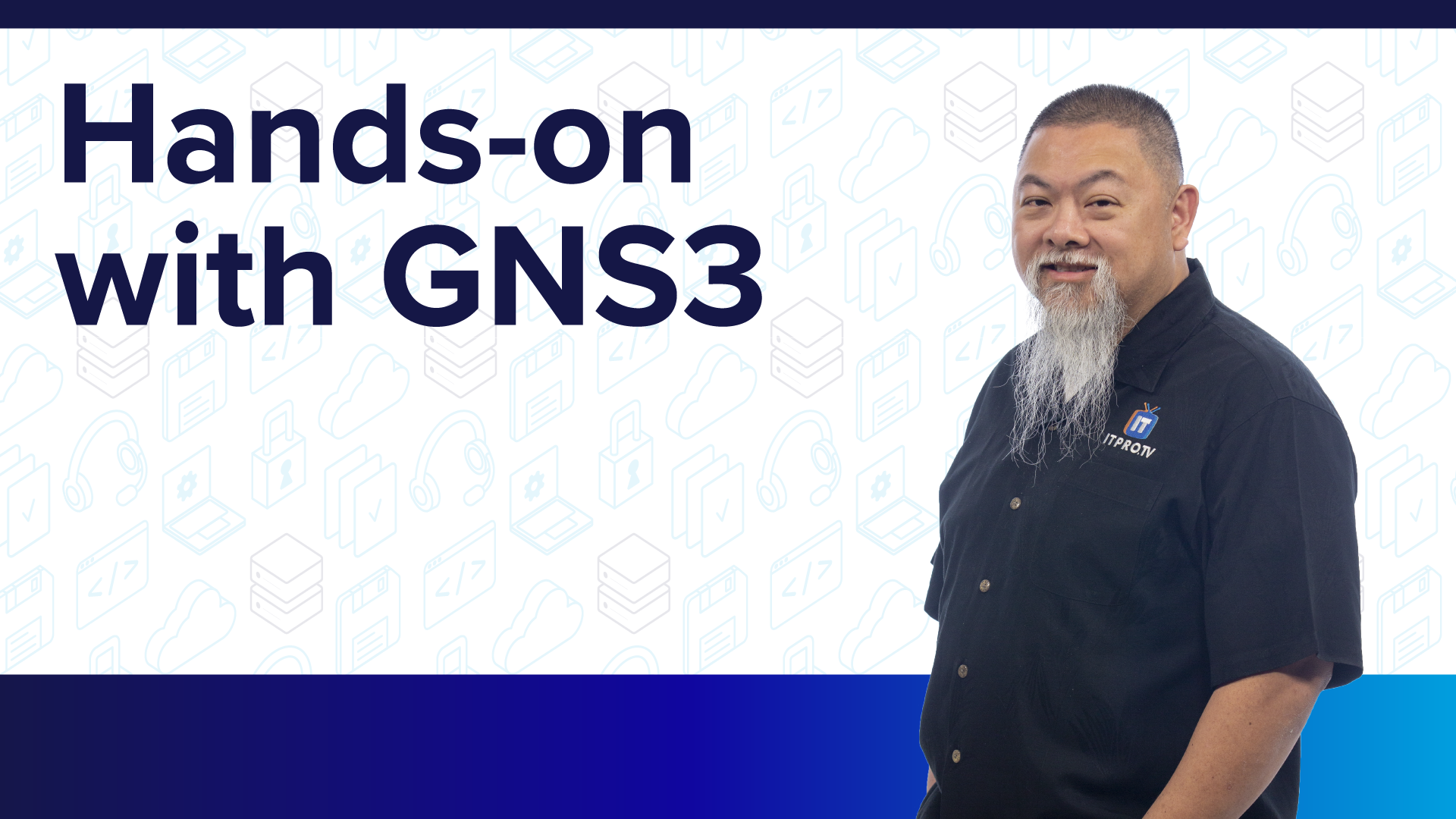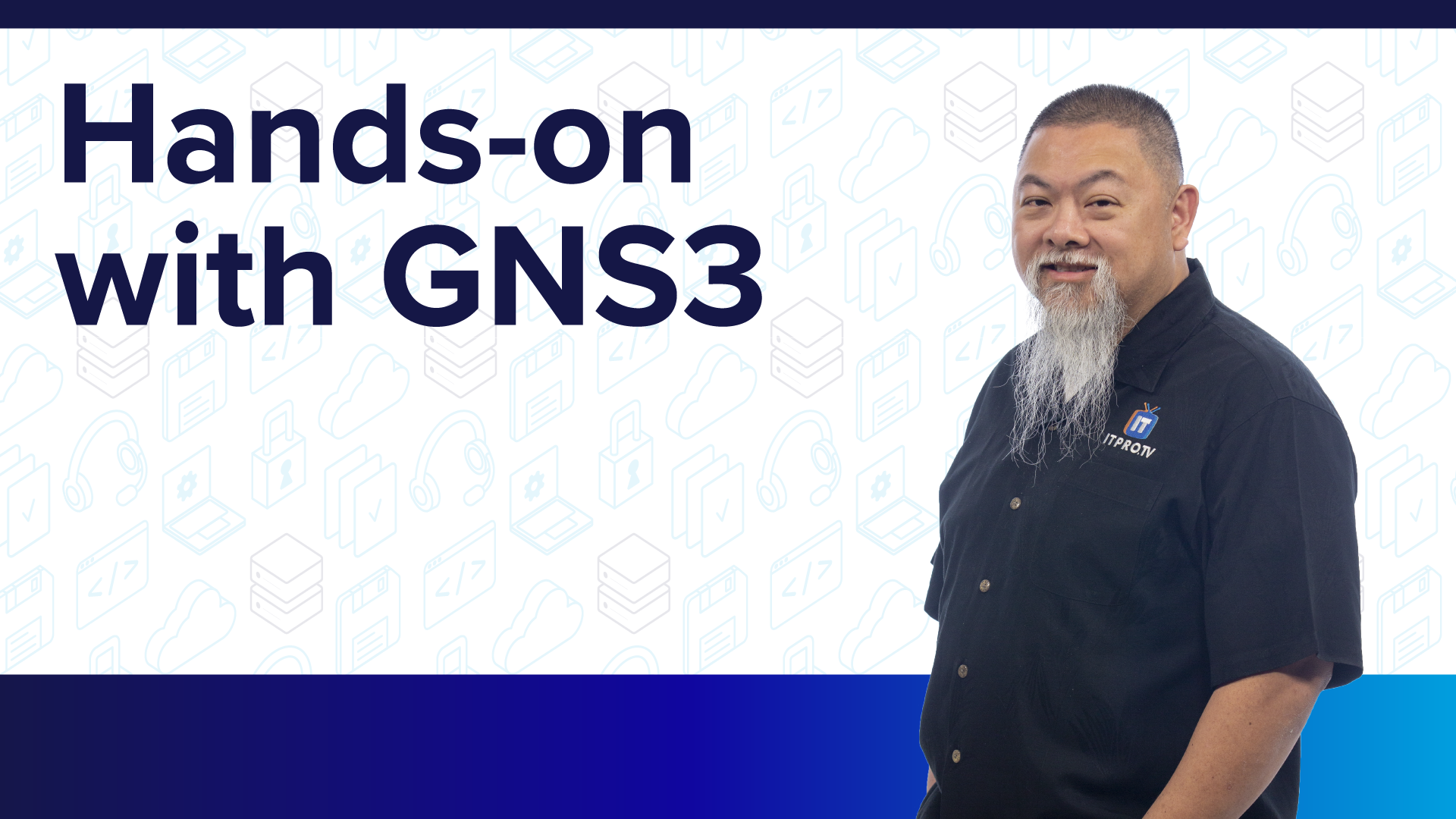 The GNS3 Essentials short series that will help you to get GNS3 up and running so that you get networking devices virtualized so that you can simulate a lab environment or a production scenario. You will learn what is required, as well as how to install it for your best use. Using Dynamips images (Cisco IOS) and Cisco VIRL images, you'll see how to add devices to make GNS3 more functional.
Just you? Training a whole team? There's an ITProTV plan that fits.
With more than 5,800 hours of engaging video training for IT professionals, you'll find the courses you and your team need to stay current and get the latest certifications.