Lean Six Sigma - Green Belt
If you are looking to earn the Lean Six Sigma Green Belt certification, this course goes over the exam requirements, with tips to pass the test.
Lean Six Sigma Green Belt

Overview
Introduction
Process Improvement Basics
Process Improvement Basics Part 2
LSS Metric Basics
Core Concepts and Terms
Models Methodologies
Seven Tools of Quality
Seven Tools of Quality Part 2
Seven Tools of Quality Part 3
Waste, Voices and CTQs
Waste, Voices and CTQs Part 2
Suppliers Inputs Process Outputs Customers
Important Graphs and Charts
DMAIC Model - Define Phase
DMAIC Model - Define Phase Part 2
DMAIC Model - Measure Phase
DMAIC Model - Analyze Phase
DMAIC Model - Improve Phase
DMAIC Model - Control Phase
DMAIC Model - Review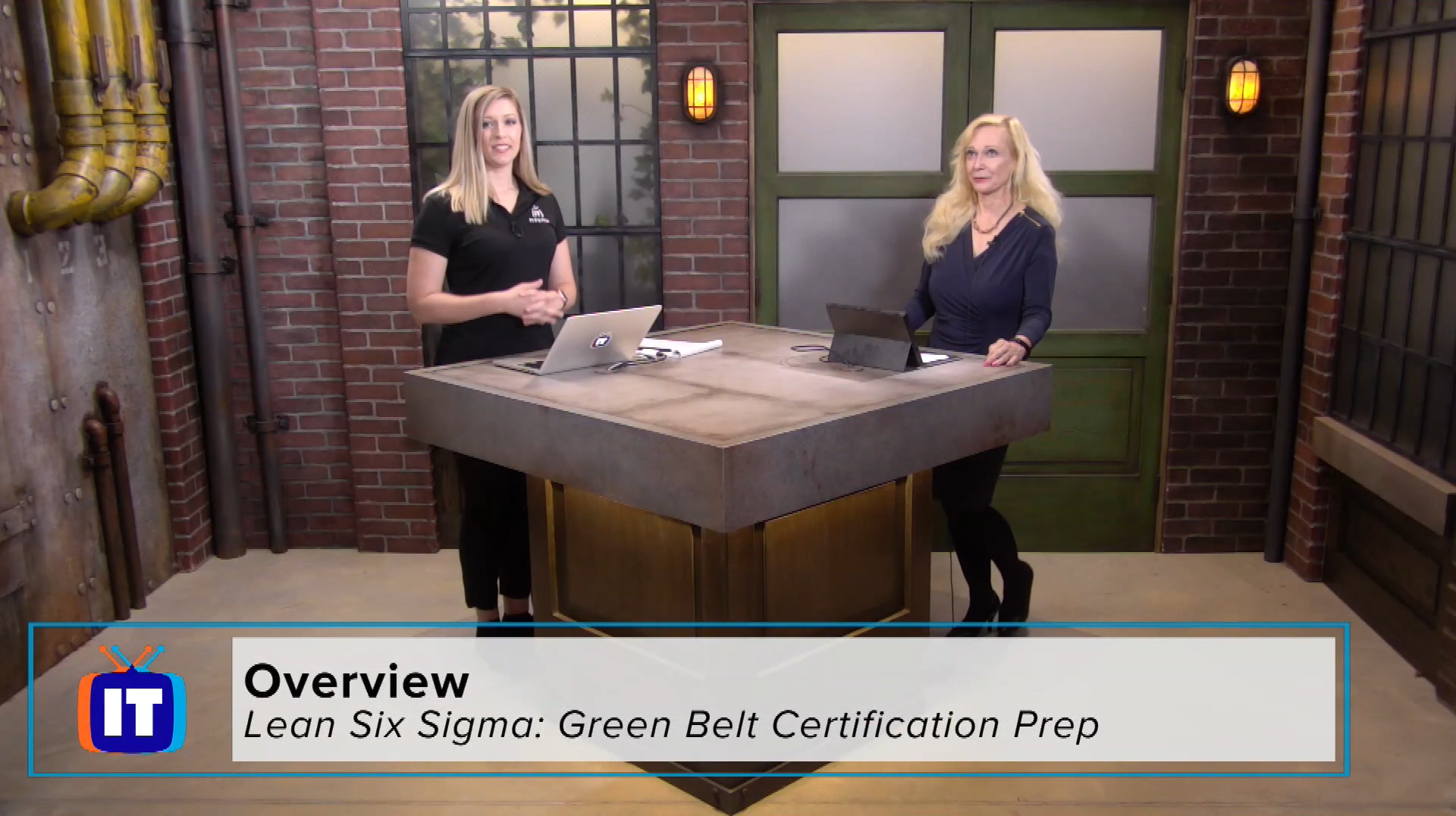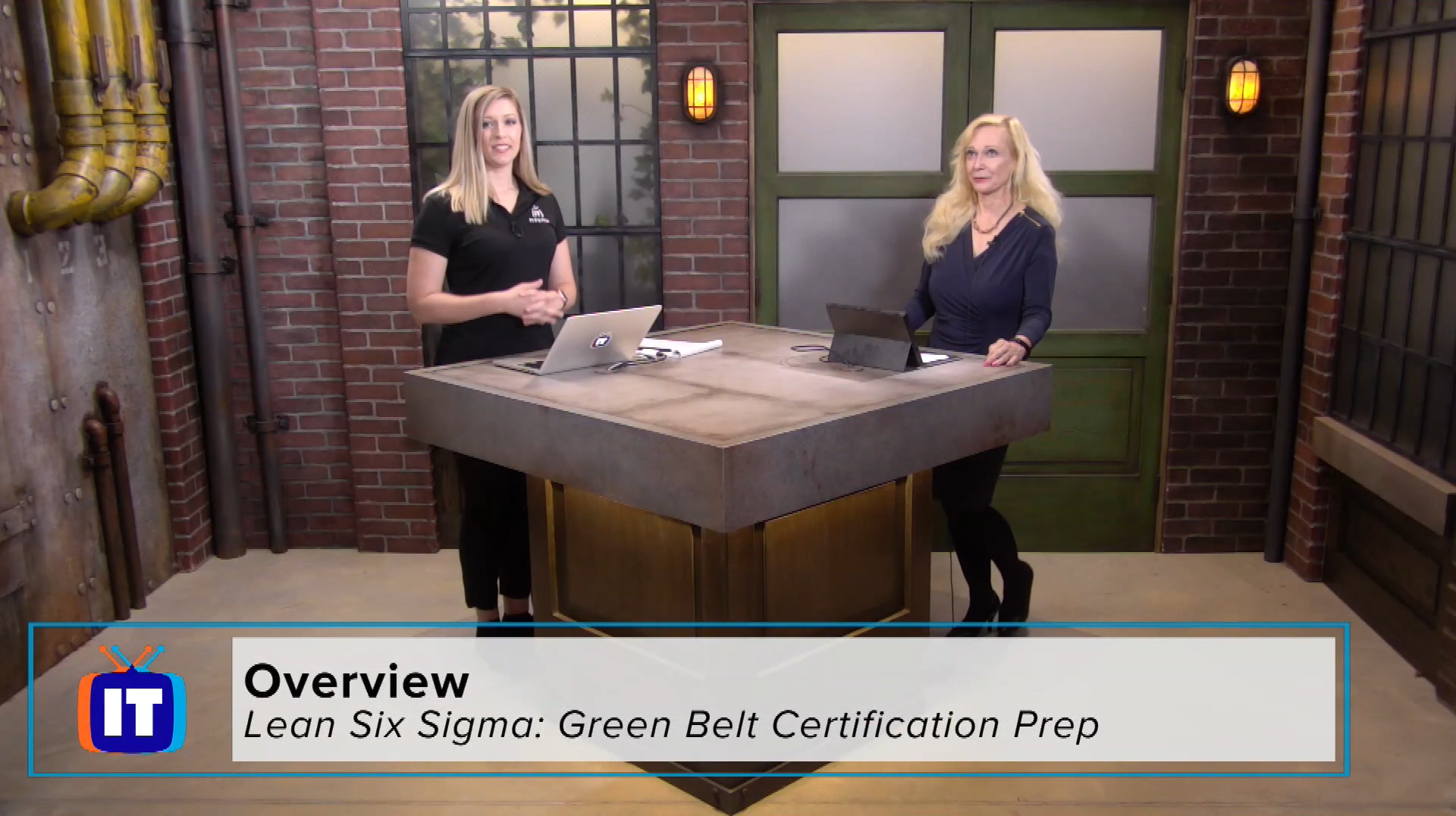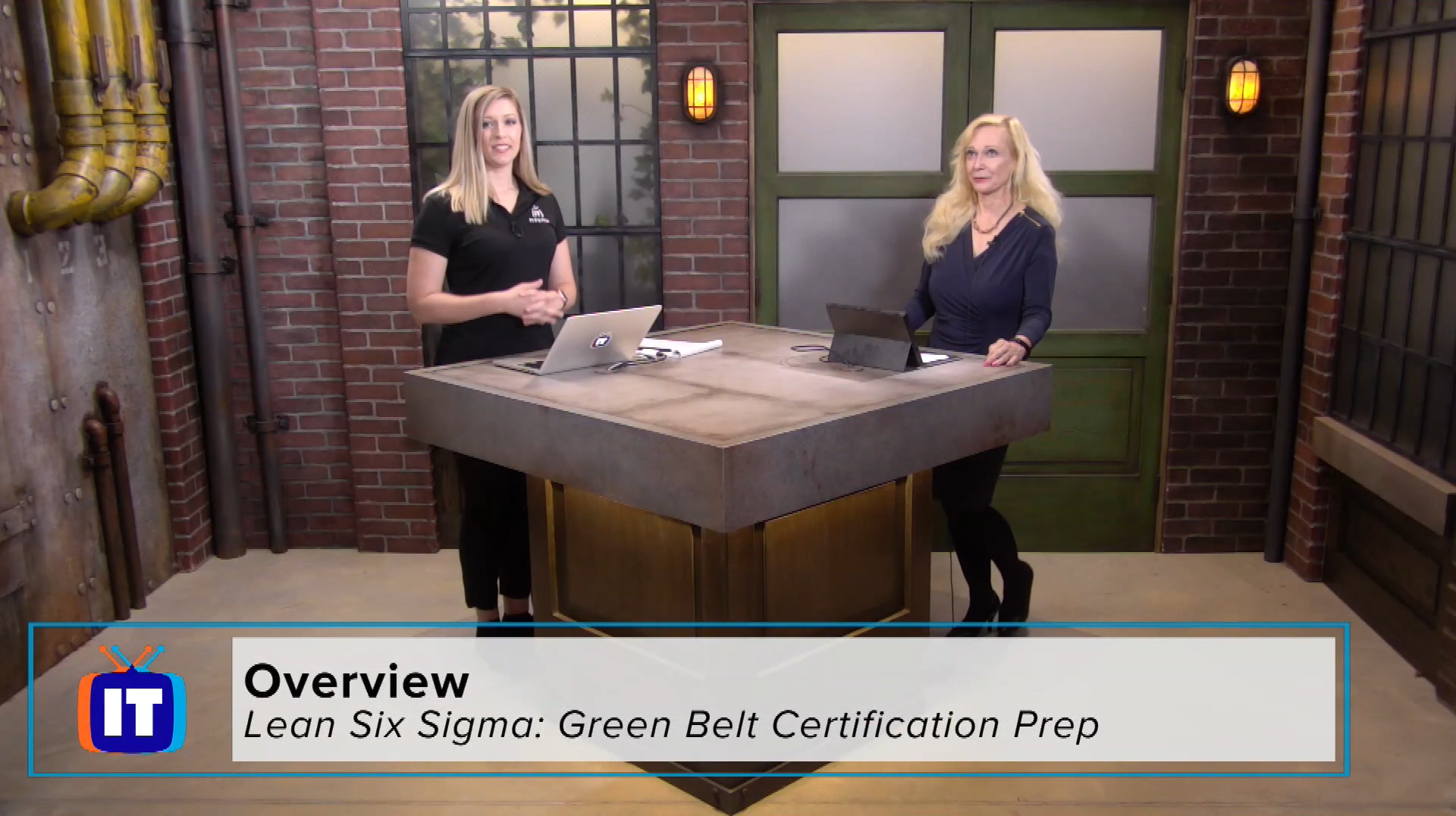 Episode Description
Transcript
The Lean Six Sigma Greenbelt Certification offers many options when it comes to getting certified. This series covers everything you need to know from beginning to end. Cherokee Boose introduces Dr. Terra Vanzant Stern to explain the process and project ideology in detail.
[SOUND] >> Welcome to your Lean Six Sigma, Green Belt Certification Preparation series overview. I'm your show host. And we're briefly going to be describing what this series is all about and what we'll be covering throughout the series. With us to help me explain that, is Dr Terra Vanzant-Stern. Thank you for joining us today doctor >> Thank you for having me Cherokee. >> You're welcome. So, when I decide I wanna sit for the Green Belt Certification, where do I begin? What are we gonna be covering within this series? >> Okay, I think I would like to begin by saying that my company, SSD Global Solutions, takes a leaner approach to teaching Lean Six Sigma. In fact, we call it Leaner Six Sigma. So when you get done, you can still sit for the Lean Six Sigma Green Belt exam. But we just teach the concepts in a little bit easier way to understand. To prepare you for the test, and- >> Well, I'm all for that. >> [LAUGH] And the first thing we're gonna do, is we're just gonna talk about what you need to know. And there's a little bit of confusion because you can be Six Sigma certified or just Lean certified or Lean Six Sigma certified. So we're gonna talk a little bit about that. >> And you'll break it down for us. >> Exactly. >> Okay, great. >> The different paths that you can go on. I shouldn't say little, cuz they all require some studying, obviously. And then what we're gonna do, is we're going to use a method called accelerated learning. And what that means is we're gonna kind of take a top-down approach. So we're gonna give you sort of the idea of what are the process improvement basics? What are the math and statistics basis? What are the actual models and methodologies? Because we believe at SSD Global Solutions, that a lot of times if we provide a framework, you can fill in some of the blanks. Many of the things that you'll be learning in this program, you've done before. You just call them different things. So some of the other topics is we're gonna talk about critical to quality. We're gonna really concentrate on the DMAIC model, the different phases of this problem solving model. We're also gonna address other problem solving models, such as typical problem solving and scientific problem solving. And plan, do, check, act, which is something you may have already studied in your project management program. >> Well that sounds amazing. I can't wait to get started, and I hope you guys are excited just as much as I am. And I just wanna really say thank you Dr Stern for being with us. And well, let's go ahead and get started. So we'll wrap up this particular intro and sign off as your show host. I'm Cherokee Boose. I'm Dr Terra Vanzant-Stern with SSD Global, hoping that you're going to go lean. >> We'll see you next time here at ITProTV. [SOUND]
Just you? Training a whole team? There's an ITProTV plan that fits.
With more than 5,800 hours of engaging video training for IT professionals, you'll find the courses you and your team need to stay current and get the latest certifications.