PMI: Organizational Change Management
Implementing transformational projects5 H 15 M
If you are looking to earn your PMI certification, this Organizational Change Management course will help you prepare for the certification exam.
Organizational Change Management

Overview
What is Change?
Role and Activities
Change Categories
Corporate Culture
Strategic Change
Barriers to Change
Overcoming Challenges
Portfolio Change Mangement
Program Change Management
Program Change Management Part 2
Project Change Management
Performing the Change
Performing the Change Part 2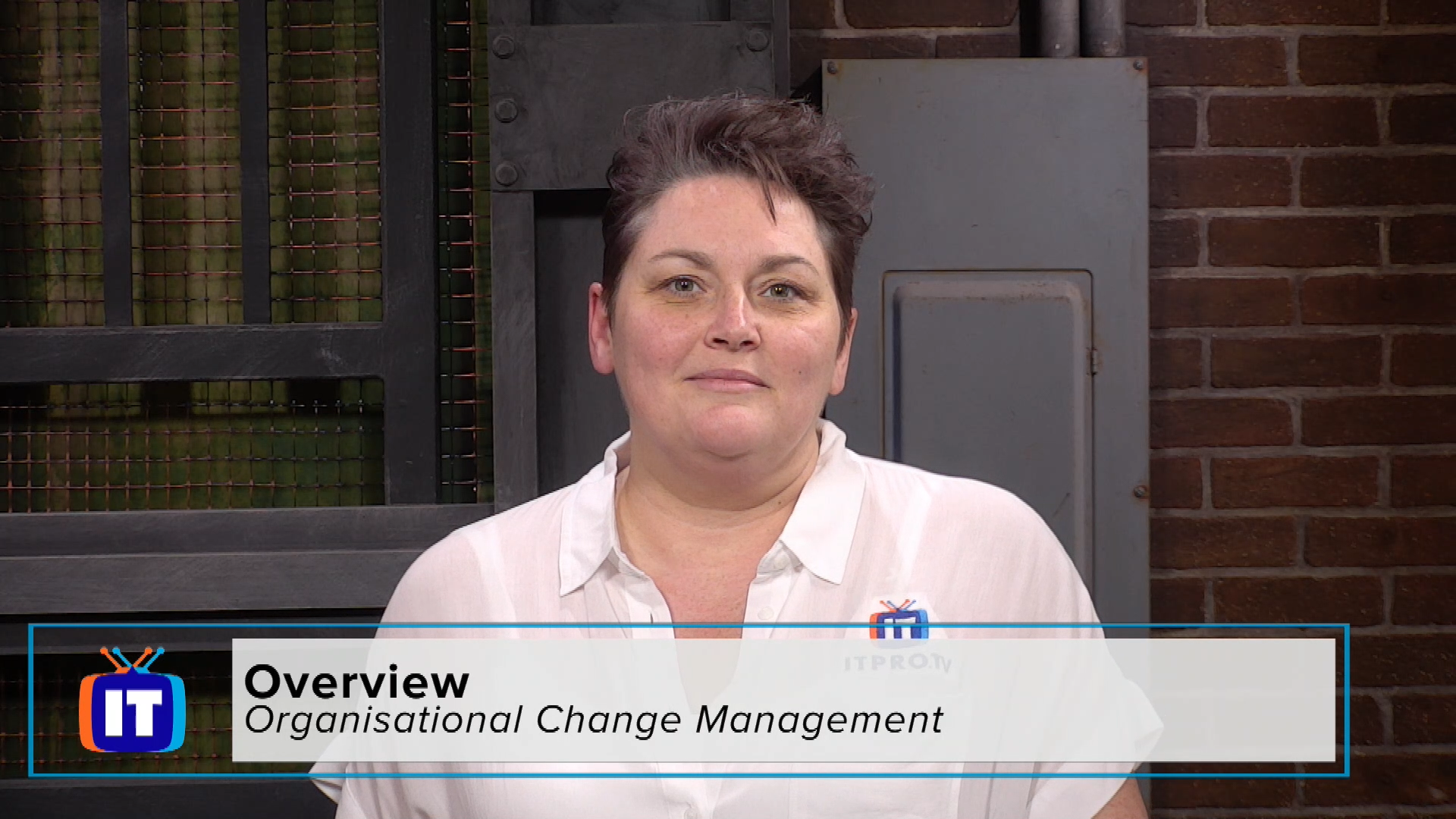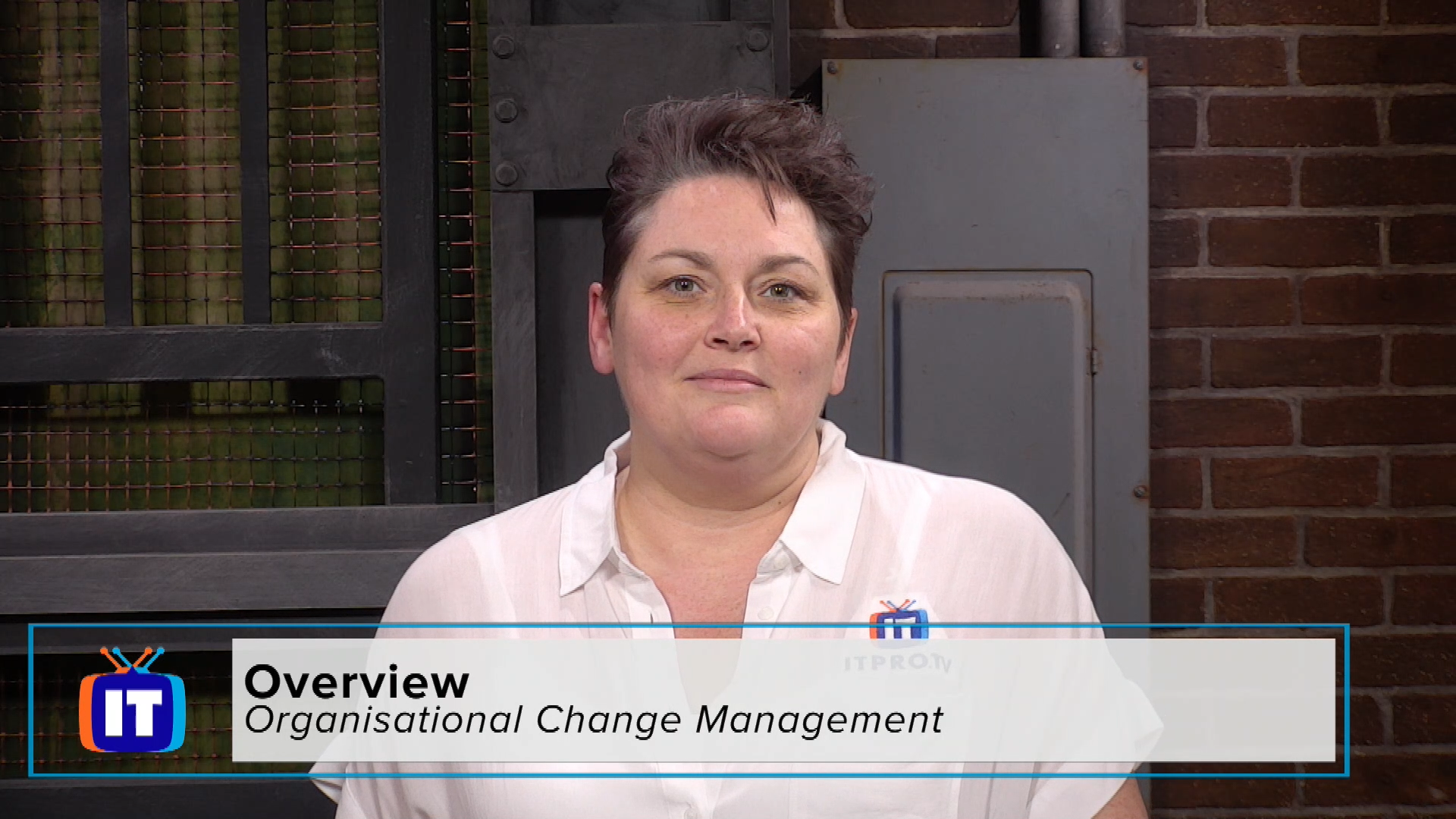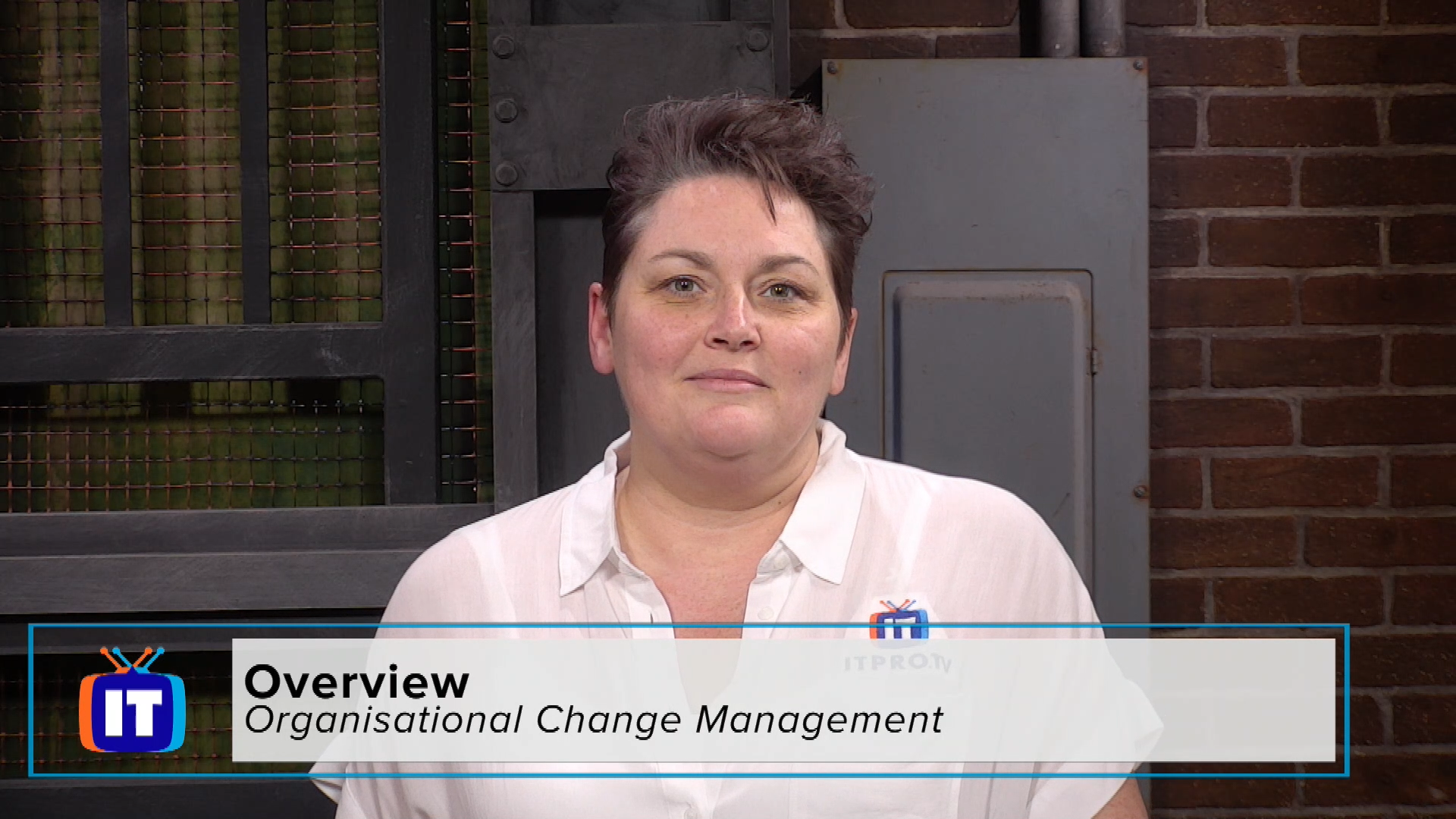 Episode Description
Transcript
Organisational Change Management is the approach to managing people in a project management environment. In this series Jo Peacock investigates the relevance of OCM in the project environment, approaches to OCM, and impacts of under-performing OCM. This series will also contribute toward preparation for the PMI certification.
[MUSIC] Hi, I'm Jo Peacock with ITPRO.TV, and welcome to your Organizational Change Management series. And in this series, what we're going to do is we're going to take a look at organizational change management from a project management perspective. So we're going to look at organizational change management as it relates to portfolios, and as it relates to program management. And also as it relates to project management. And of course, with any organizational change management series, we're going to be putting a focus on the people aspect, too. Now this particular series will prepare you for your PMI, your project management institute, PMP professional certification, so feel free. Though if you are not preparing for any certification, then you may learn something here to do with dealing with people. And managing stakeholders within your project. So I hope to see you then in one of our episodes on Organizational Change Management. [MUSIC]
Just you? Training a whole team? There's an ITProTV plan that fits.
With more than 5,800 hours of engaging video training for IT professionals, you'll find the courses you and your team need to stay current and get the latest certifications.