Accredited Agile Project Management Foundation (Scrum)
Is your team looking to adopt the Agile strategy? Learn the basic concepts of Agile project management with accredited Agile Foundation certification training.
What is Agile?

Overview
What is Agile?
The Agile Manifesto
The Agile Manifesto Part 2
The Agile Life Cycle
Agile Roles

Agile Methodologies

Agile Methodologies: Scrum and XP
Agile Methodologies: Kanban and Lean

Starting the Project

Vision and Scope
Vision and Scope Part 2
Identifying Stakeholders
Identifying Stakeholders Part 2 - Users
Building an Agile Team
Users Stories
User Stories Part 2
User Stories Part 3

Progressing the Project

Iteration Planning
Risk Management
Planning Communication
Planning Iteration Capacity
Concluding Iterations

Project Release and Close-out

Additions and Impediments
3rd Party Interfaces
Delivering the Release
Project Close-out

DIY

Test Prep
Sample Paper Review agile foundation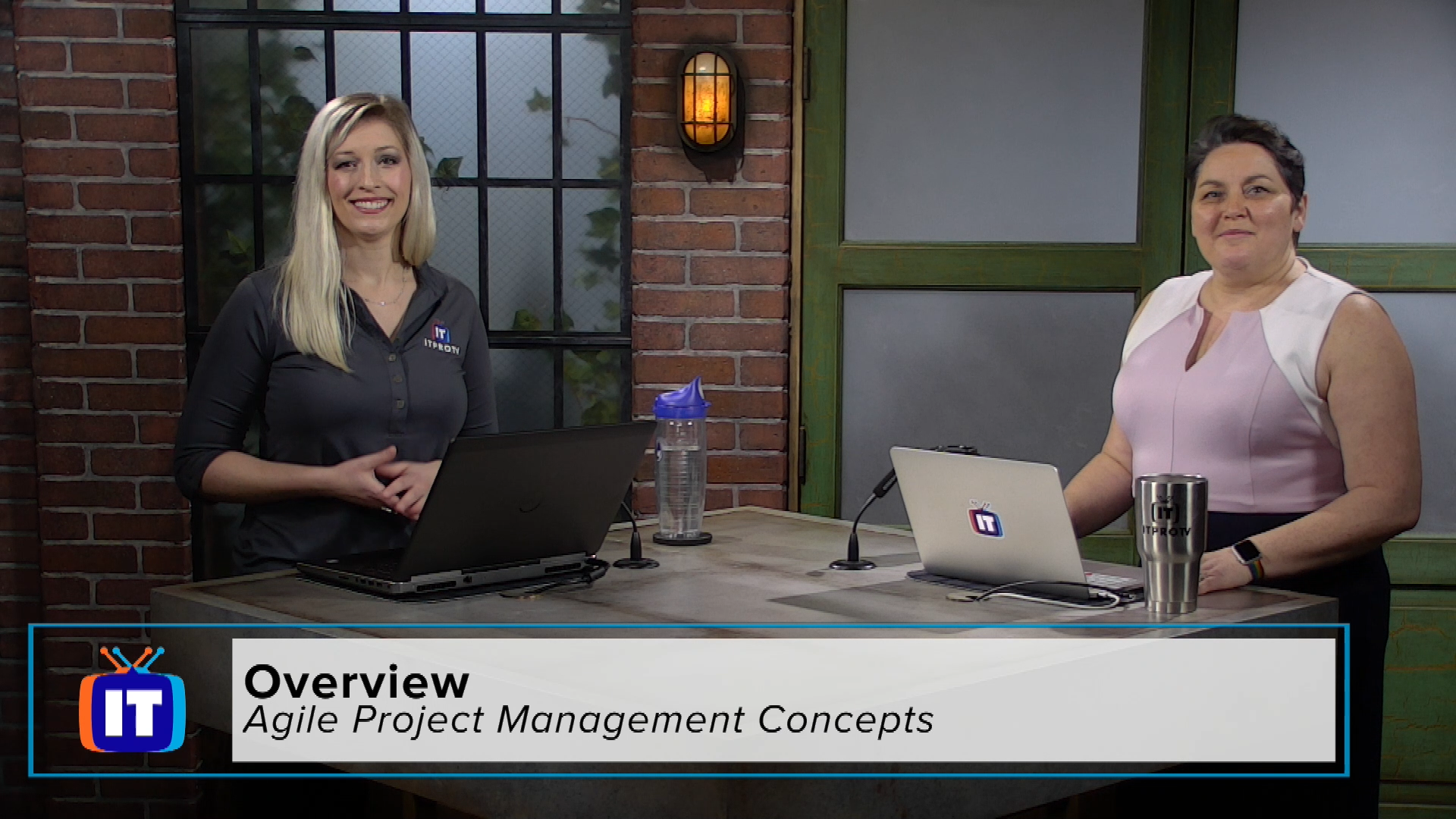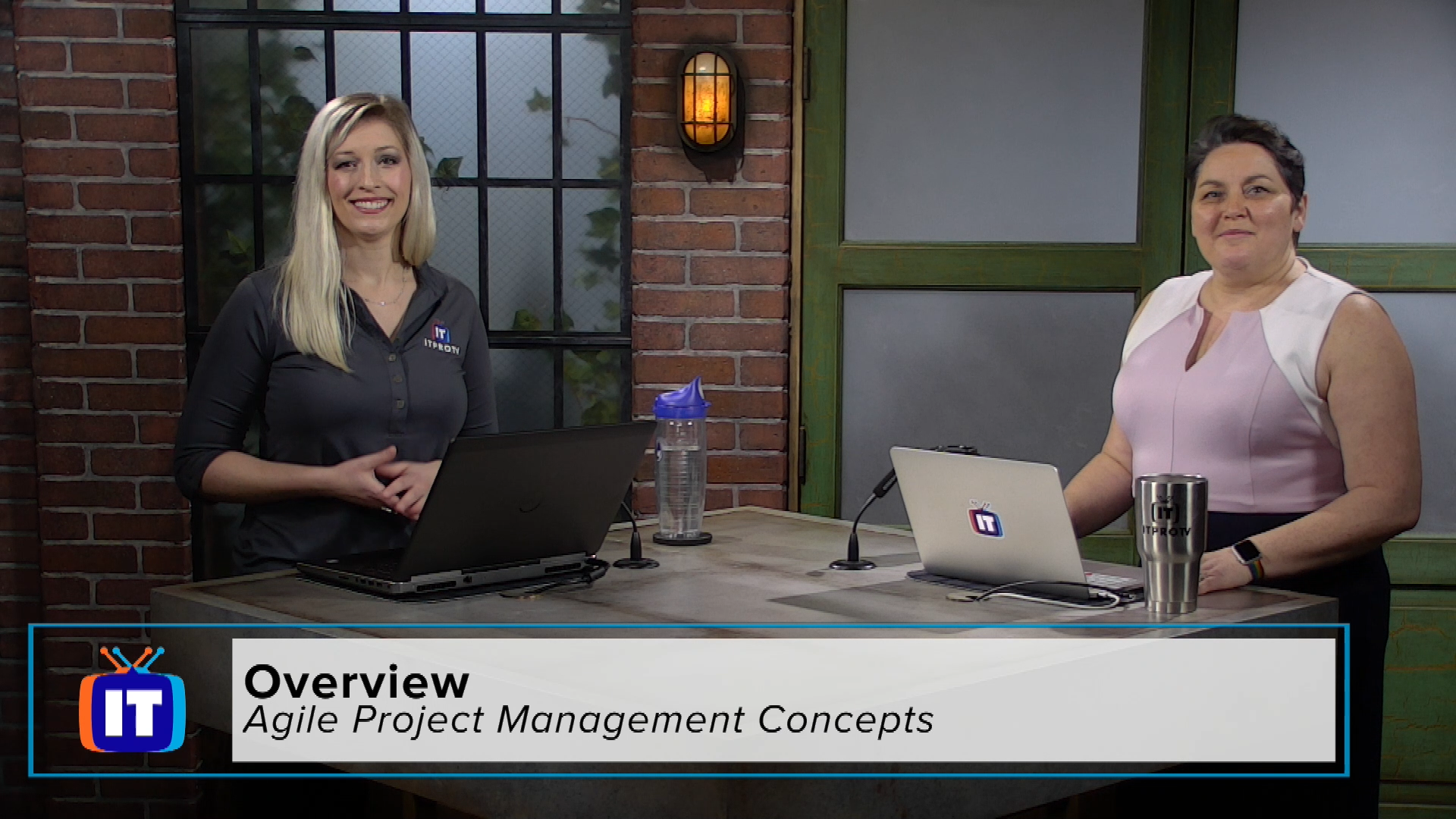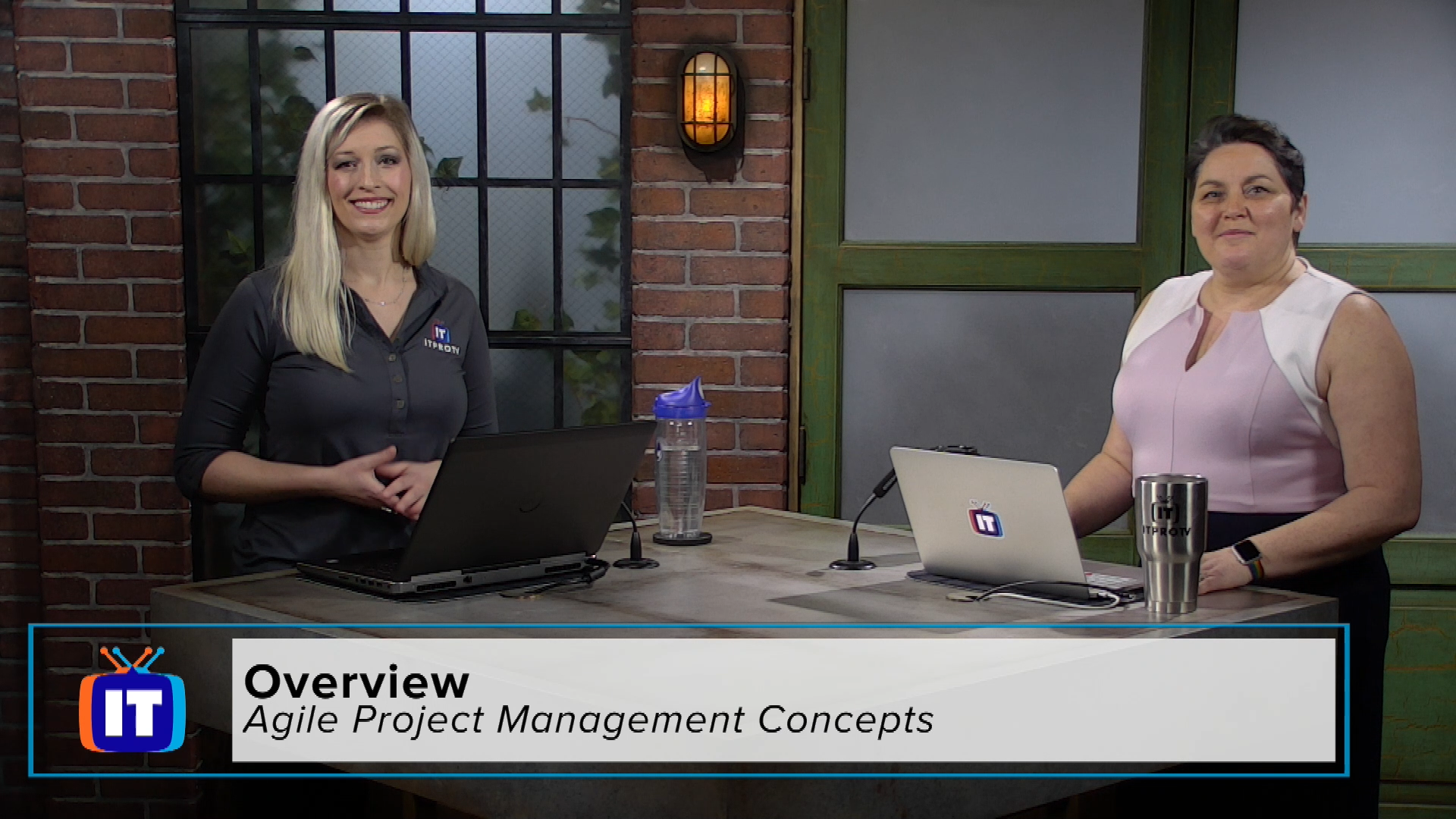 Episode Description
Transcript
In this series we explore the concepts of Agile project management and prepare for the Agile Foundation examination accredited by BCS. We start with a downloadable introduction to the services which outlines the contents of the syllabus.
[MUSIC] Welcome everyone to Agile Project Management Concepts series. I'm your show host Cherokee Boose. Today, we'll be with Mrs. Joe Peacock, taking a look at different methodologies associated with Agile. And I'm super excited because this is something that I've always wanted to learn, so thank you so much for joining us Joe. Could you take a moment to tell us a little bit about who should be watching this show, if we're gonna be attaching a certification to this. Are we studying for a particular certification? Things like that. >> Sure. Well, thanks Cherokee, it's great to be with you this week. So, what we're gonna be looking at in this particular series is, as Cherokee said, Agile Project Management. We're going to look at the basics of Agile Project Management. Agile actually encompasses quite a few methodologies. So we're going to be looking at each of those methodologies in turn and very, very briefly. This is just a concept series. We're going to be looking at the difference between the Agile methodology, and the Traditional Waterfall approaches to project management. Such as Prince two and PMI. And we're going to be preparing if you want to, we're gonna be preparing for the Agile Foundation Certification. But obviously that's if you want to, and if you just want to gain some experience in Agile Project Management, learn a little bit about it. Understand what it is that your organizations doing, or maybe prepare for that really important job interview that you got lined up, then this is definitely the place to be. >> Perfect, thank you so much Joe. I'm super excited to get started on the series, and good luck to you, and let's get started. [MUSIC]
Just you? Training a whole team? There's an ITProTV plan that fits.
With more than 4,000 hours of engaging video training for IT professionals, you'll find the courses you and your team need to stay current and get the latest certifications.