Dive into the Python Standard Library
All the tools you didn't know you already had5 H 11 M
Dive into the Python Standard Library

the glob Module
The itertools Module: Infinite Iterations
The itertools Module: Combinatorics
The itertools Module: Shortest Input
The collections Module: namedtuple
The collections Module: defaultdict
The collections Module: Counter
the functools Module: Iru_cache
The functools Module: total_ordering
The functools Module: partial
The functools Module: reduce
The json Module: Reading & Writing
The json Module: Function Encode & Decode
The json Module: Class Encode & Decode
The csv Module: CSV Reading & Writing
The csv Module: DictReader and DictWriter
The os.path Module
The socket Module: TCP Server
The socket Module: TCP Client
The socket Module: UDP Server
The socket Module: UDP Client
datetime strftime
datetime strptime
concurrent.futures ThreadPoolExecutor submit
concurrent.futures ProcessPoolExecutor submit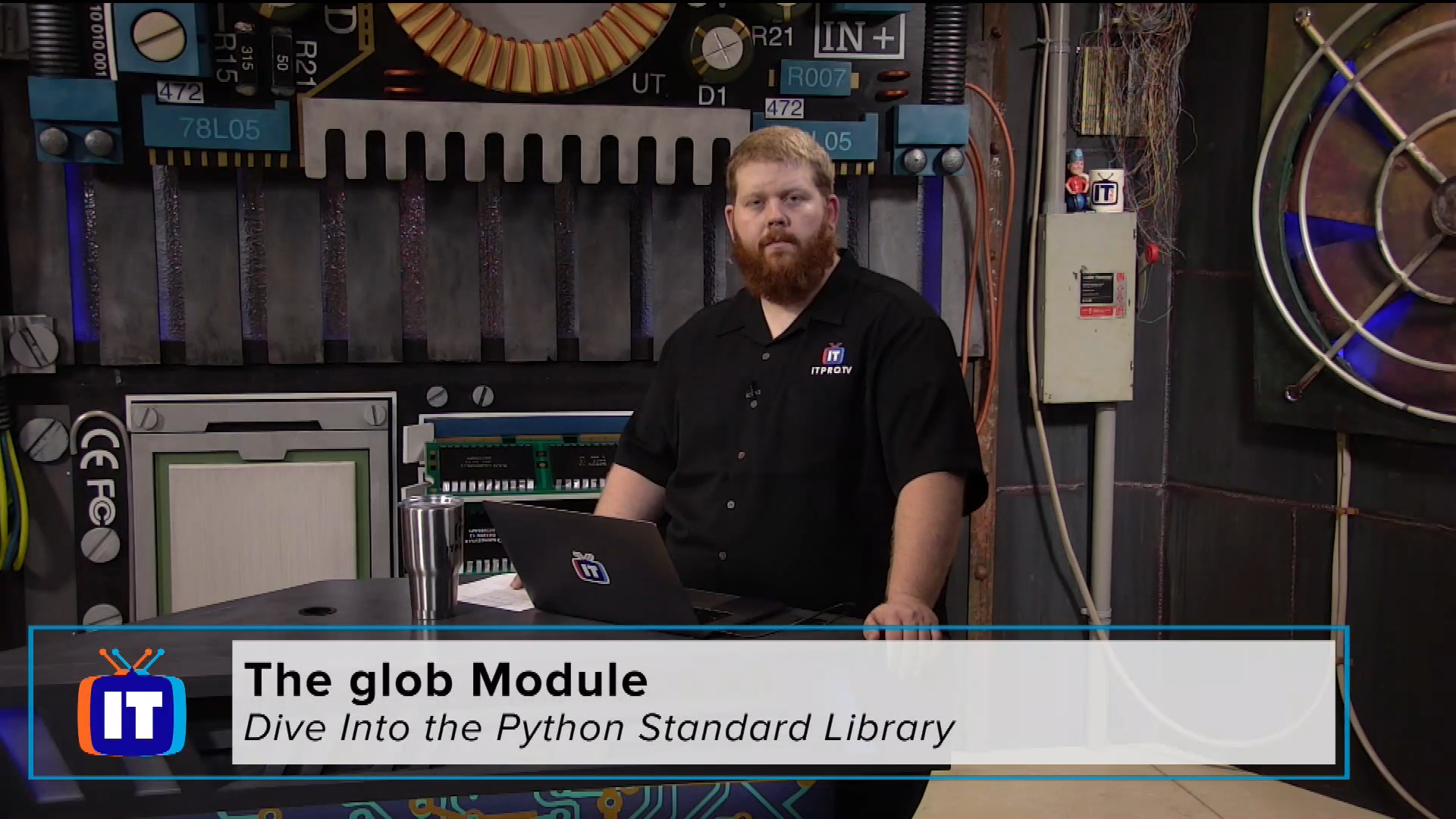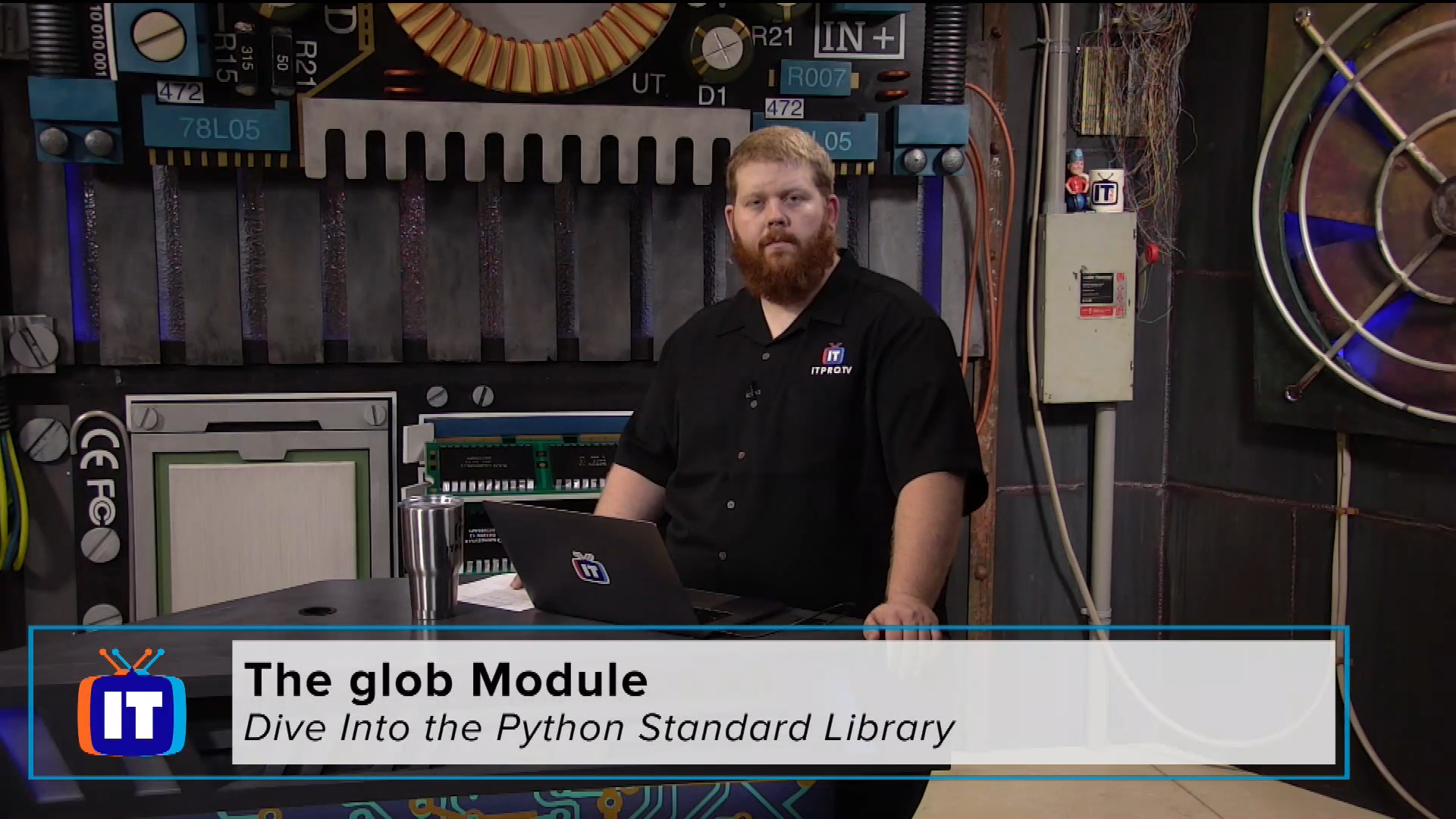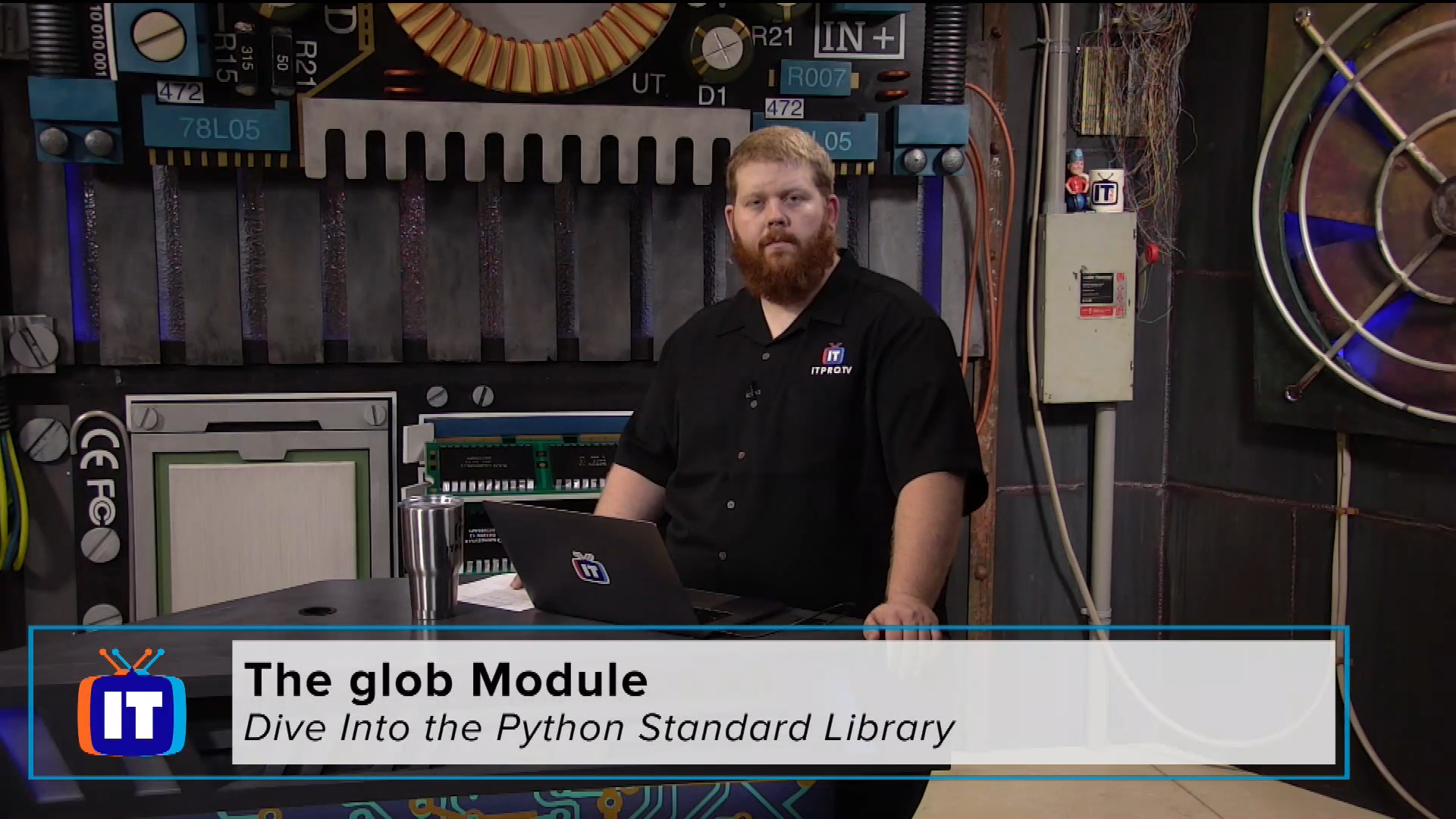 In this episode, Justin demonstrates the power of the glob module. This is part of the Python Standard Library. This module uses patterns to create a list, or iterator, of files and folders for iterating over providing a way to select files that satisfy a construct just like you would in Bash.
Just you? Training a whole team? There's an ITProTV plan that fits.
With more than 5,800 hours of engaging video training for IT professionals, you'll find the courses you and your team need to stay current and get the latest certifications.