CCNP Security SIMOS (300-209)
Implementing Cisco Secure Mobility Solutions9 H 17 M
General Concepts

Cryptography Basics
Cryptographic Algorithms
VPN Types

Site-to-site

IPSec Using IKEv1
IPSec Using IKEv1 Part 2
IPSec Using IKEv2
IPSec with Mixed Hardware
Using IPv6 with IPSec
Tunneling IPv6 over IPv4
Tunneling IPv6 over IPv4 Part 2
DMVPN Hub and Spoke
DMVPN Hub and Spoke Part 2
DMVPN Spoke to Spoke
Group Encrypted Transport VPN
Group Encrypted Transport VPN Part 2

Hybrid VPNs

FlexVPN Components
FlexVPN Site-to-Site
FlexVPN Hub and Spoke
FlexVPN with Redundant Hubs
FlexVPN L2L with IPv6
FlexVPN Remote Access VPN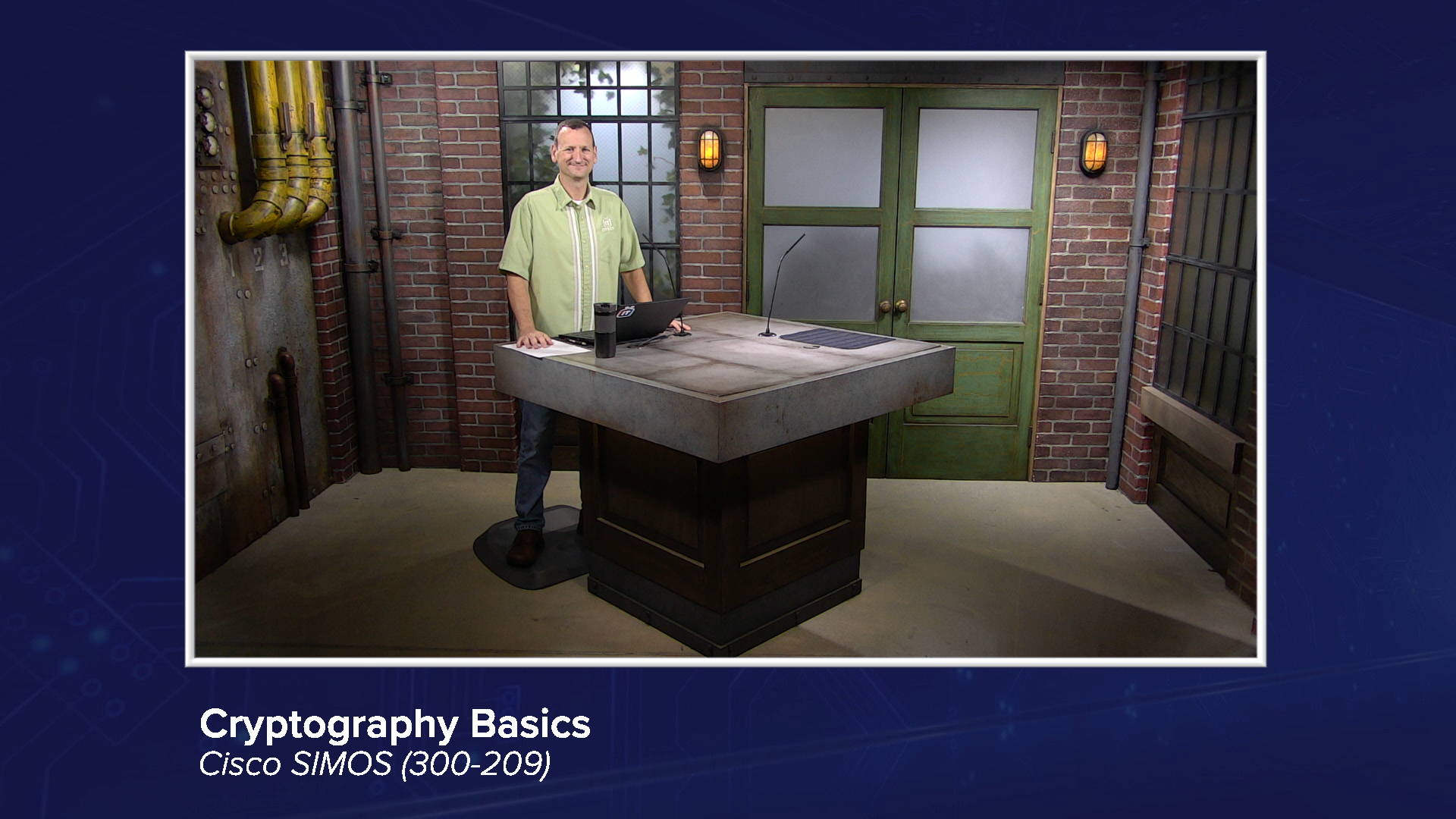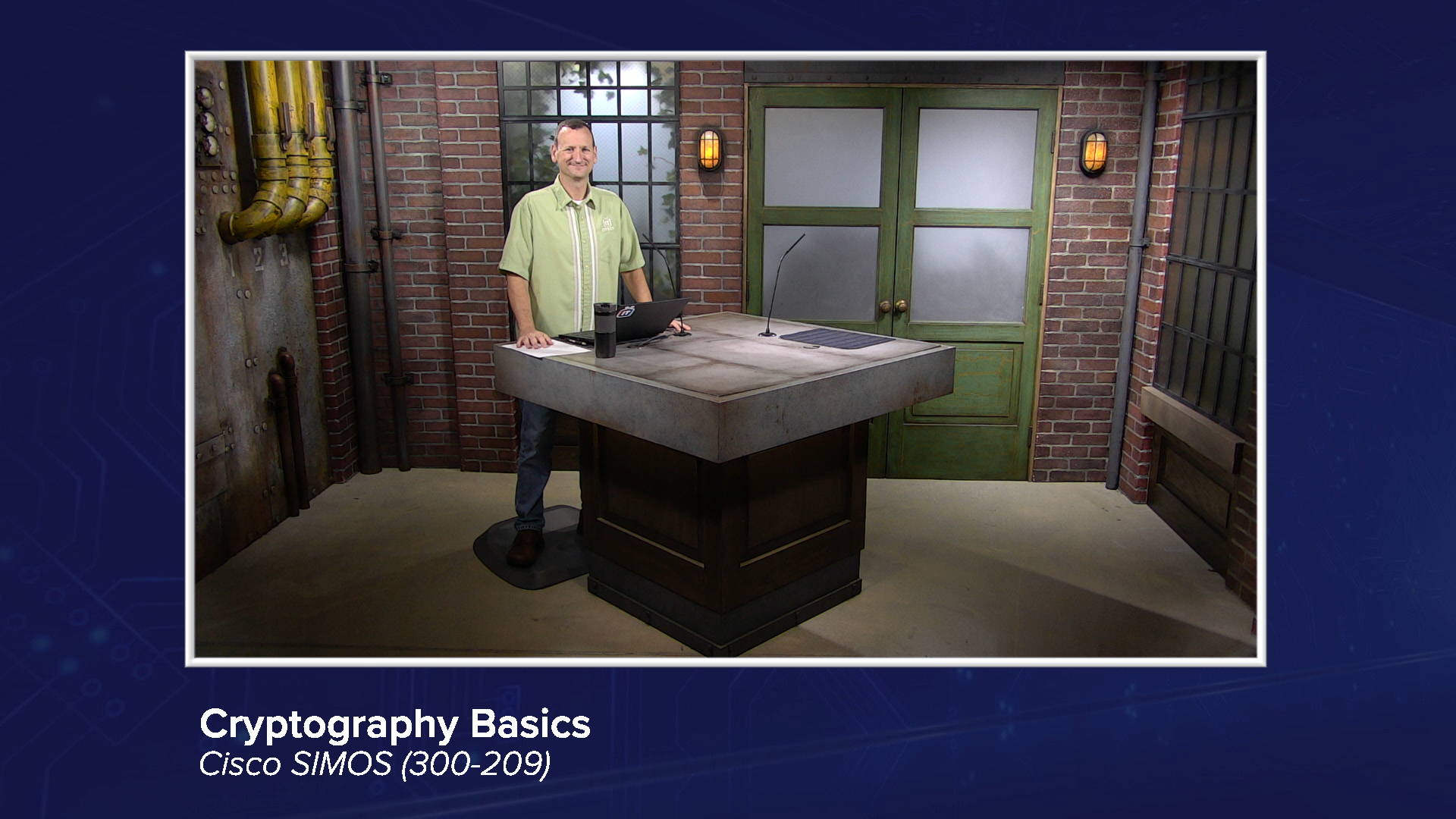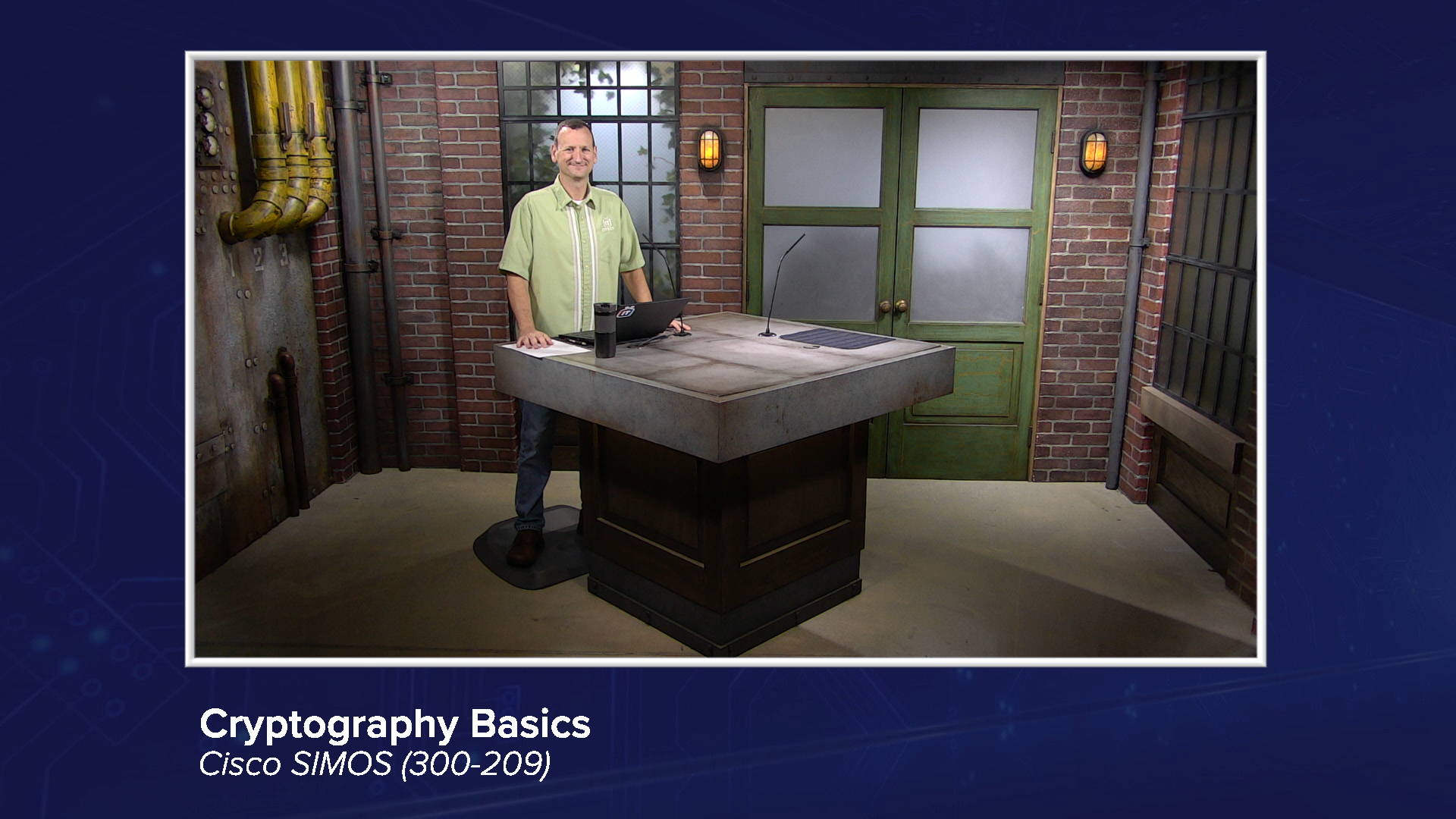 This episode reviews some of the basic concepts underlying the cryptographic process. Viewers will learn about symmetric and asymmetric encryption, hashing and digital signatures, and a high level view of how it all fits together.
Just you? Training a whole team? There's an ITProTV plan that fits.
With more than 4,000 hours of engaging video training for IT professionals, you'll find the courses you and your team need to stay current and get the latest certifications.