General Data Protection Regulation (GDPR)
EU regulation on protecting personal data8 H 31 M
Overview

Overview
Overview of the GDPR
Overview of the GDPR Part 2
Overview of the GDPR Part 3
Overview of the GDPR Part 4
Overview of the GDPR Part 5

Principles
Special Topics to Focus On

Special Topics to Focus on
Special Topics to Focus on Part 2

The Individual Rights

Individual Rights
The Right to be Informed
The Right of Access
The Right to Rectification
The Right to Erasure
The Right to Restrict Processing
The Right to Data Portability
The Right to Object
Automated Decision Making and Profiling

Accountability and Governance

Accountability and Governance

Transfers of Personal Data

Transfers of Personal Data

Breach Notification
National Derogations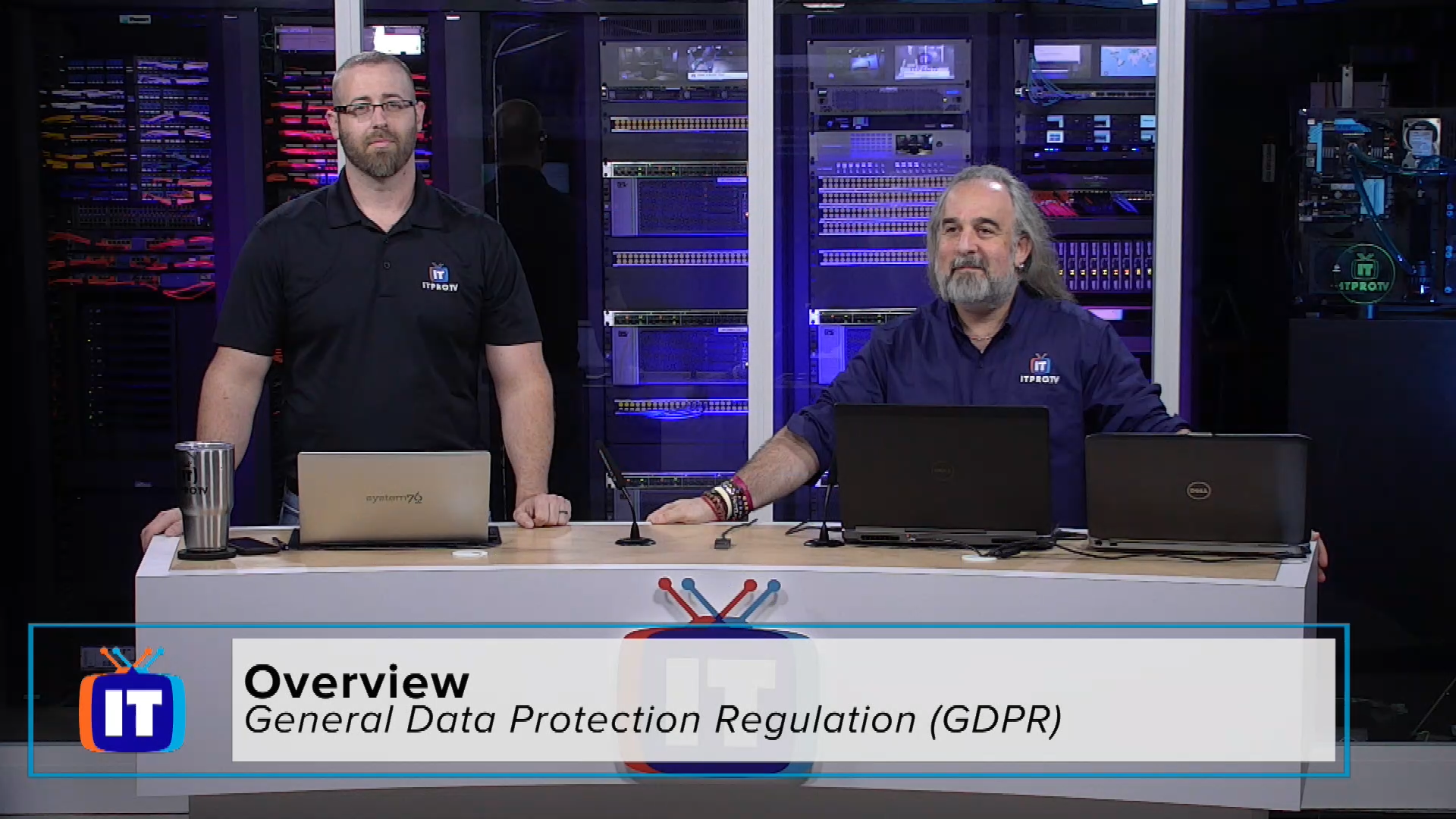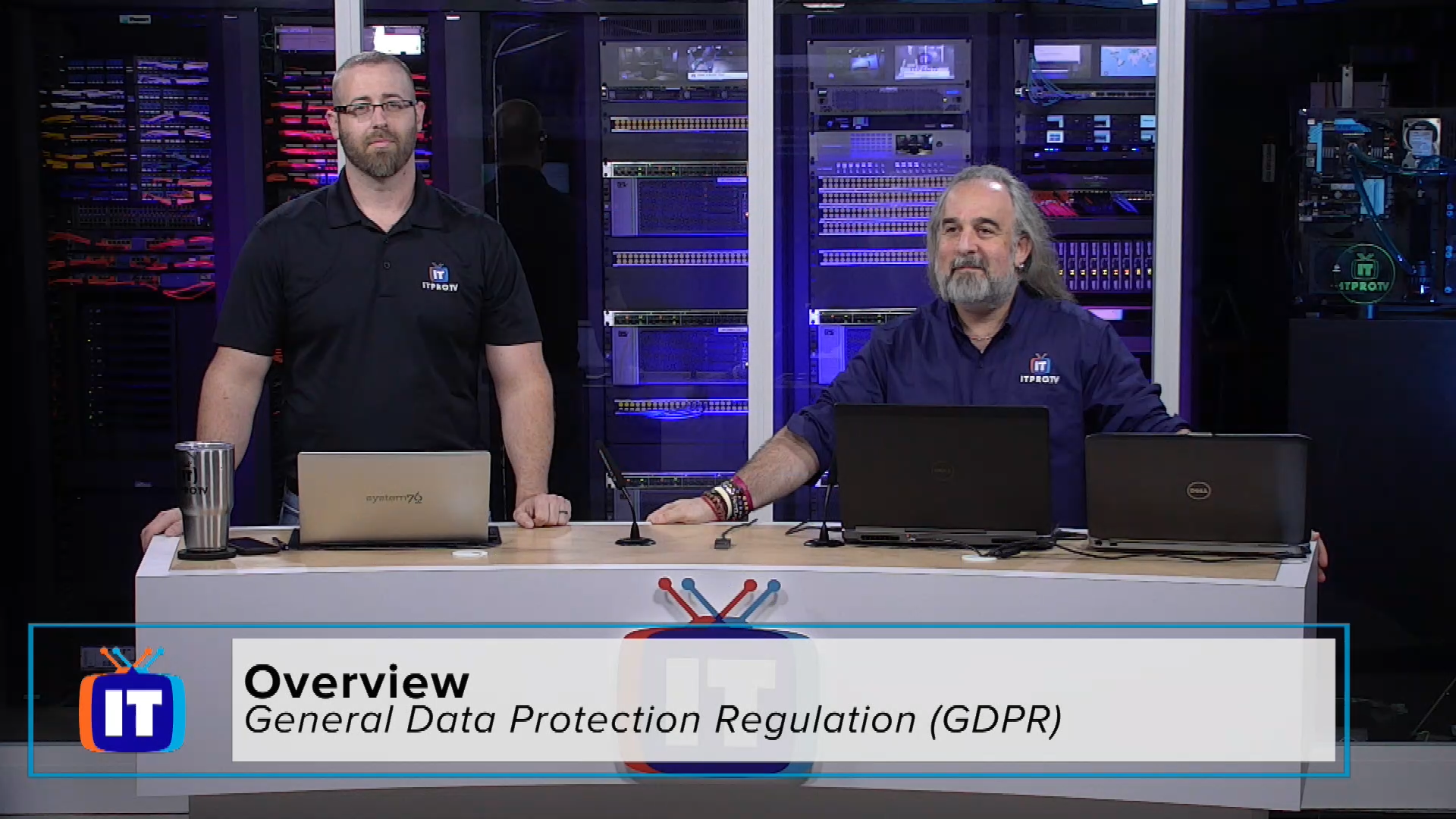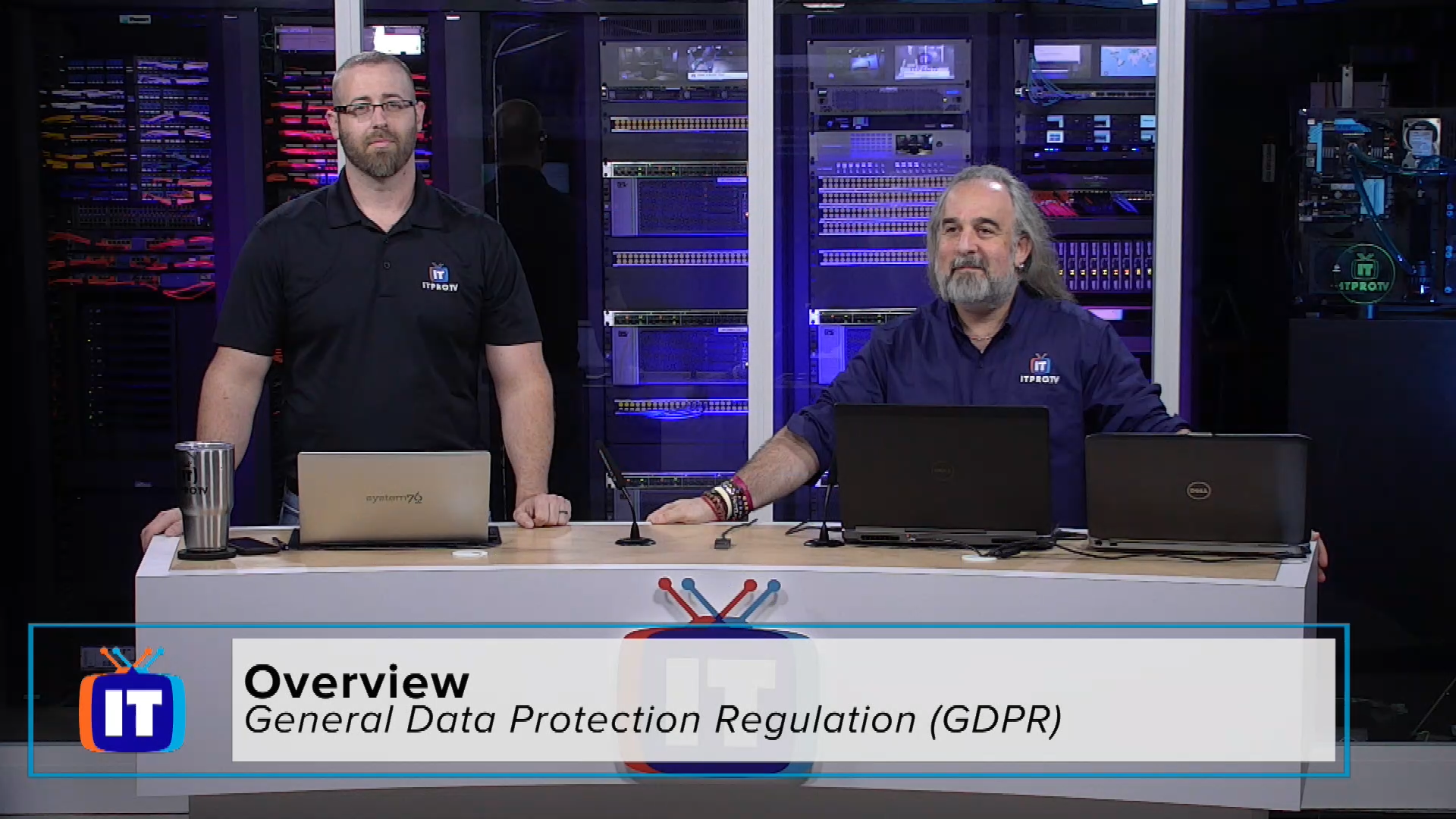 In April of 2016, the European Commission published a data protection package to reform, modernize and harmonize European data protection law. The cornerstone of the package is the General Data Protection Regulation (GDPR) which will replace the 1995 Data Protection Directive and, in the UK, the Data Protection Act 1998. This overview highlights the key themes of the General Data Protection Regulation (GDPR) to help organizations understand the new legal framework in the EU. It is for those who have day-to-day responsibility for data protection.
Just you? Training a whole team? There's an ITProTV plan that fits.
With more than 4,000 hours of engaging video training for IT professionals, you'll find the courses you and your team need to stay current and get the latest certifications.