OWASP 2017 Top 10
Web Application Security7 H 9 M
OWASP Top 10 - 2017

Overview
A1 Injection: Exploit
A1 Injection: Mitigate
A1 Injection: Breakdown
A2 Broken Auth: Exploit
A2 Broken Auth: Mitigate
A2 Broken Auth: Breakdown
A3 Sensitive Data Exposure: Exploit
A3 Sensitive Data Exposure: Mitigate
A3 Sensitive Data Exposure: Breakdown
A4 XML External Entities: Exploit
A4 XML External Entities: Mitigate
A4 XML External Entities: Breakdown
A5 Broken Access Control: Exploit
A5 Broken Access Control: Mitigate
A5 Broken Access Control: Breakdown
A6 Security Misconfiguration: Exploit
A6 Security Misconfiguration: Mitigate
A6 Security Misconfiguration: Breakdown
A7 Cross-Site Scripting (XSS): Exploit
A7 Cross-Site Scripting (XSS): Mitigate
A7 Cross-Site Scripting: Breakdown
A8 Insecure Deserialization: Exploit
A8 Insecure Deserialization: Mitigate
A8 Insecure Deserialization: Breakdown
A9 Components w/ Known Vulnerabilities: Exploit
A9 Components w/ Known Vulnerabilities: Mitigate
A9 Using Components Known Vulnerability Breakdown
A10 Insufficient Logging and Monitoring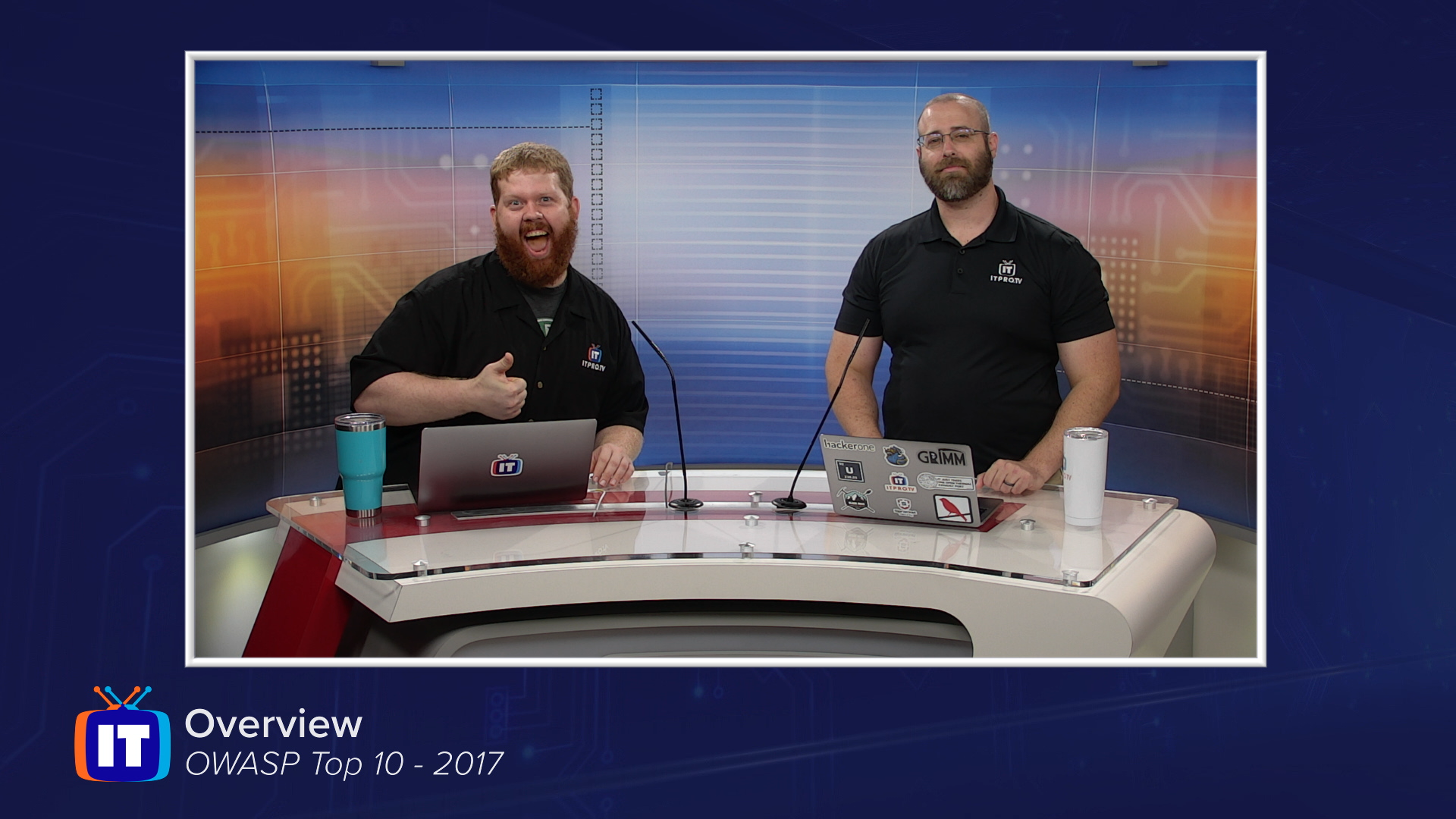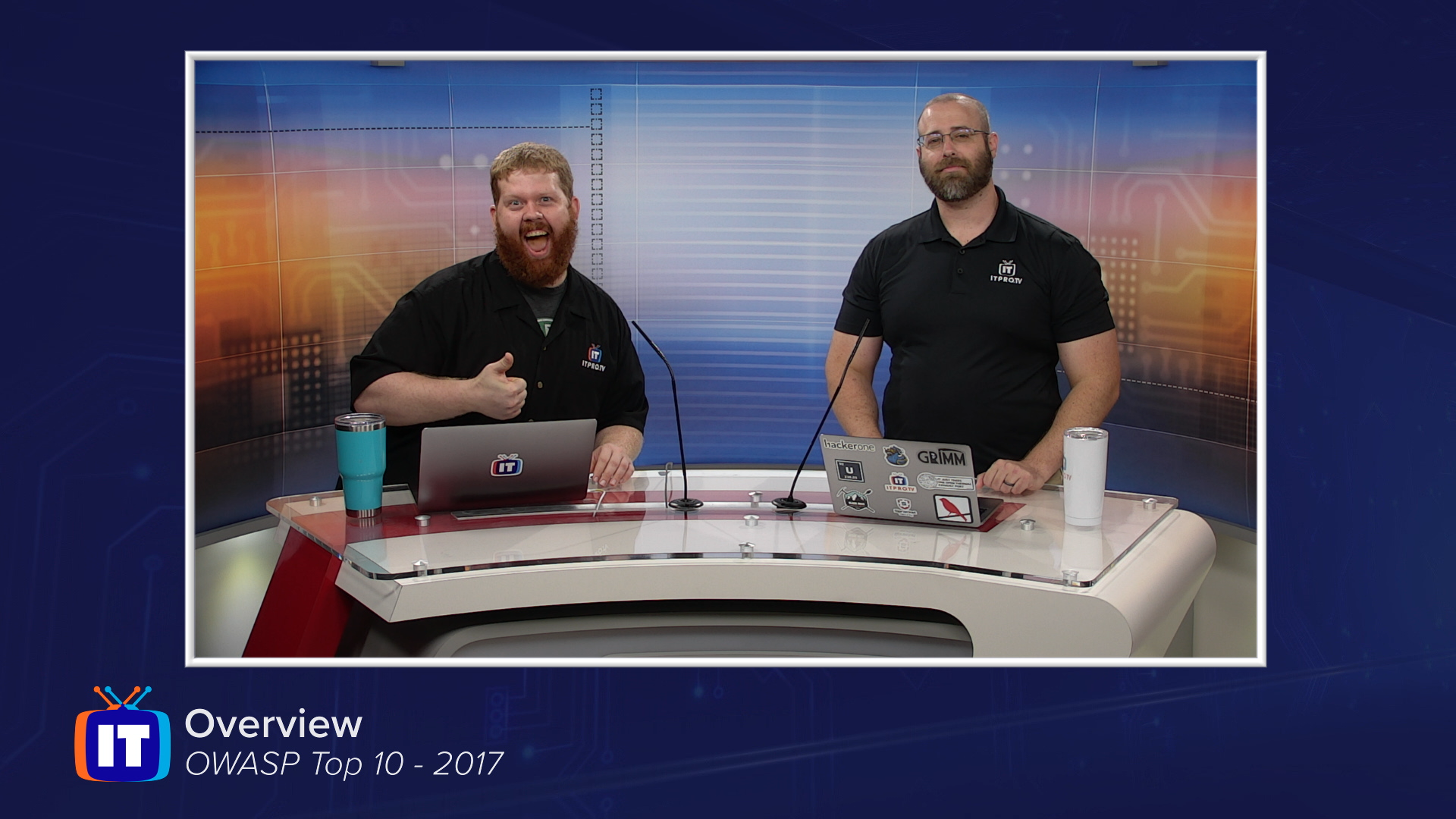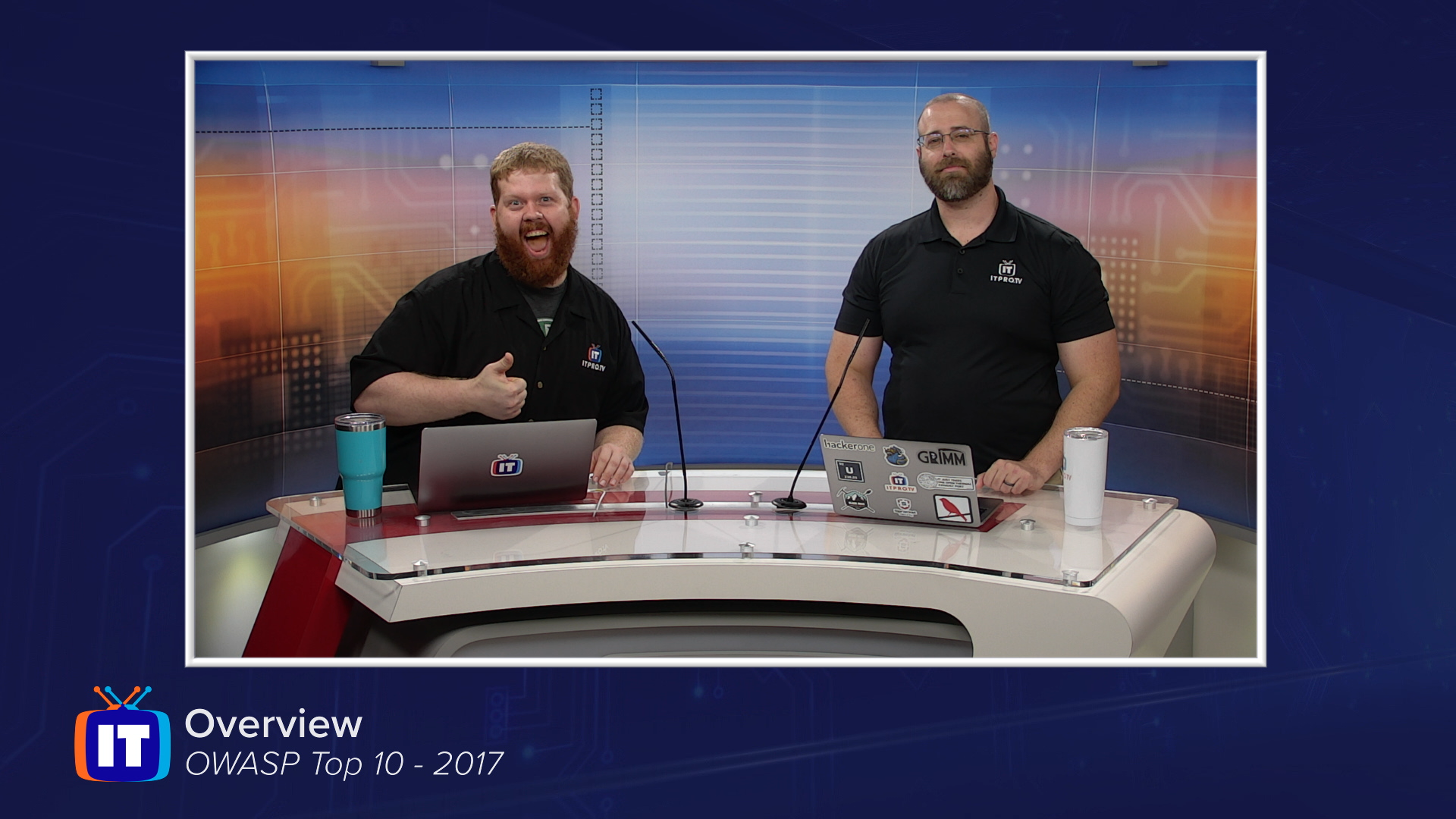 In this series, Justin and Daniel explore the 2017 edition of the OWASP Top Ten Vulnerabilities. For each vulnerability, a scenario and application is created that demonstrates the vulnerability at hand, Daniel demonstrates and explains exploiting the vulnerability, Justin shows fixing the vulnerability, then take time to discuss how that vulnerability may manifest in different ways. If you are looking to get a foundation in web application security, then join Justin and Daniel for the OWASP Top Ten.
Just you? Training a whole team? There's an ITProTV plan that fits.
With more than 5,800 hours of engaging video training for IT professionals, you'll find the courses you and your team need to stay current and get the latest certifications.