Accredited ITIL® Intermediate - SOA
Service Offerings and Agreements7 H 53 M
The ITIL® Service Transition focuses on processes in the Service Strategy and Service Design stages of ITIL ®and helps you earn 4 credits toward becoming an ITIL® Expert.
Accredited ITIL Intermediate - SOA

Overview
Setting the Stage: Logistics and Expectations
ITIL Foundation Refresher
ITIL Foundation Refresher Part 2
The Big Picture of Strategy and Design
The Big Picture of Strategy and Design Part 2
The Service Portfolio Management
The Service Portfolio Management Part 2
The Service Portfolio Management Part 3
Service Catalog Management
Service Level Management
Demand Management
Supplier Management
Supplier Management Part 2
Financial Management for IT Services
Business Relationship Management
Technology and Implementation
Sample Paper Review
Sample Paper Review Part 2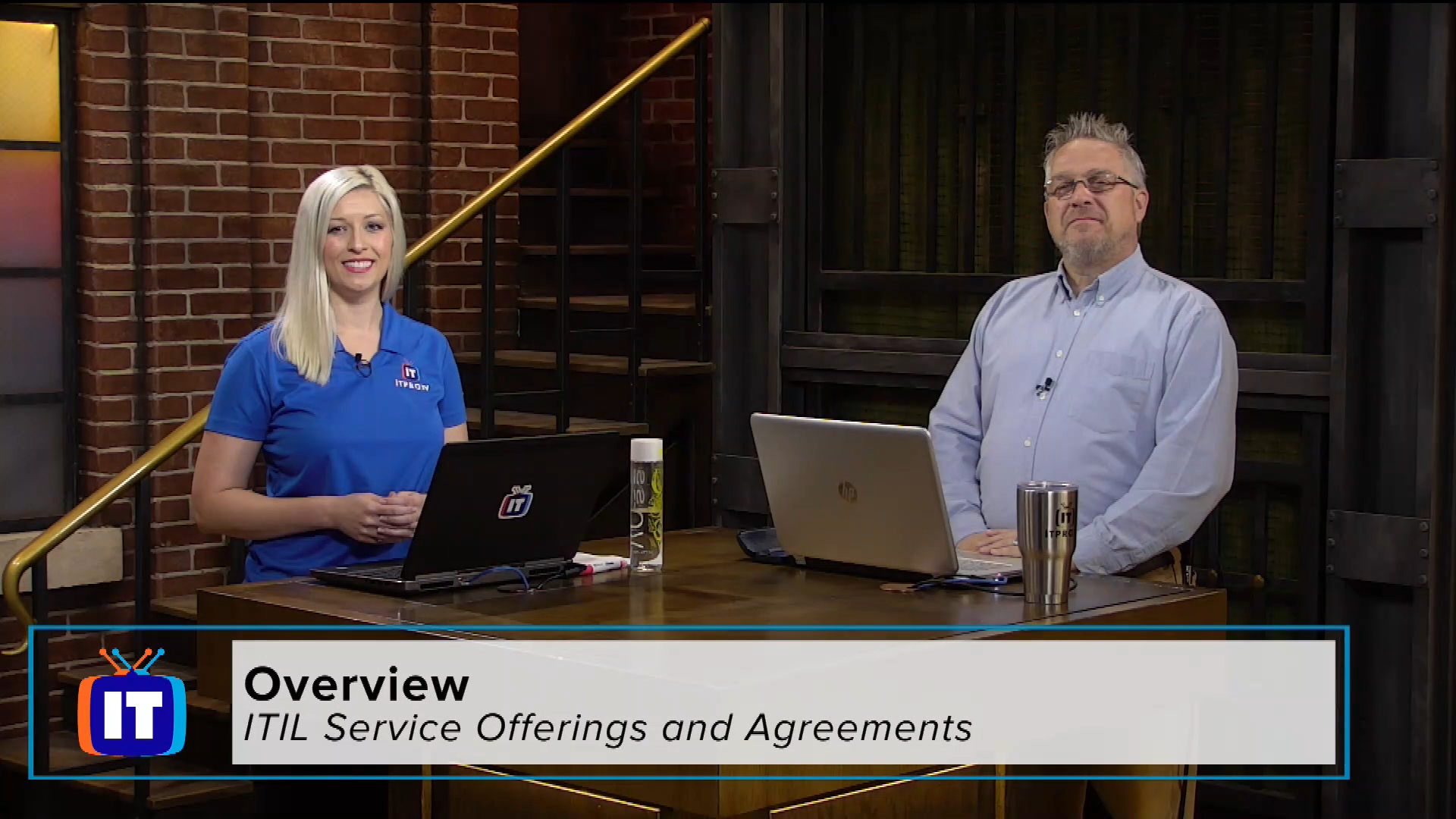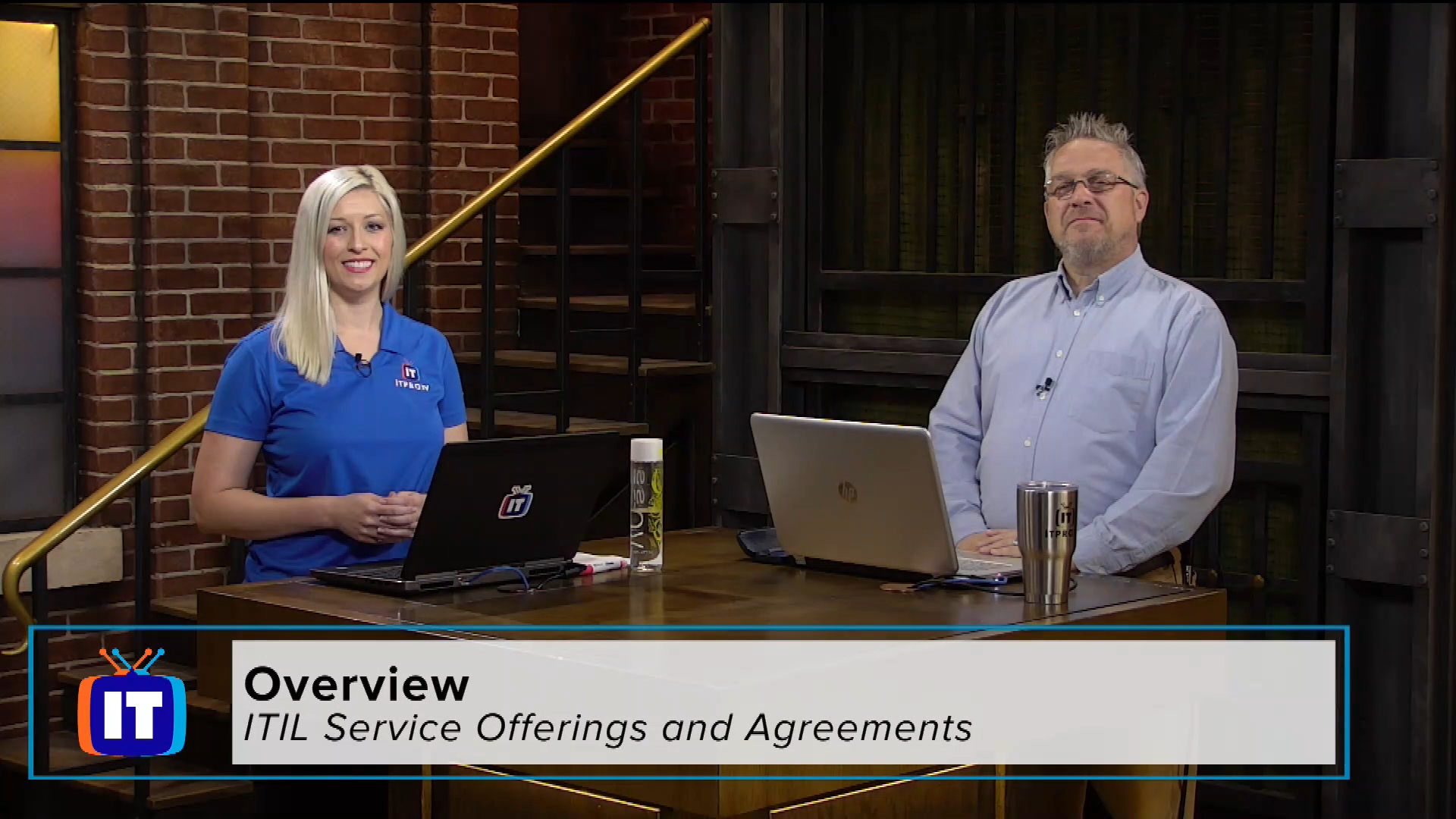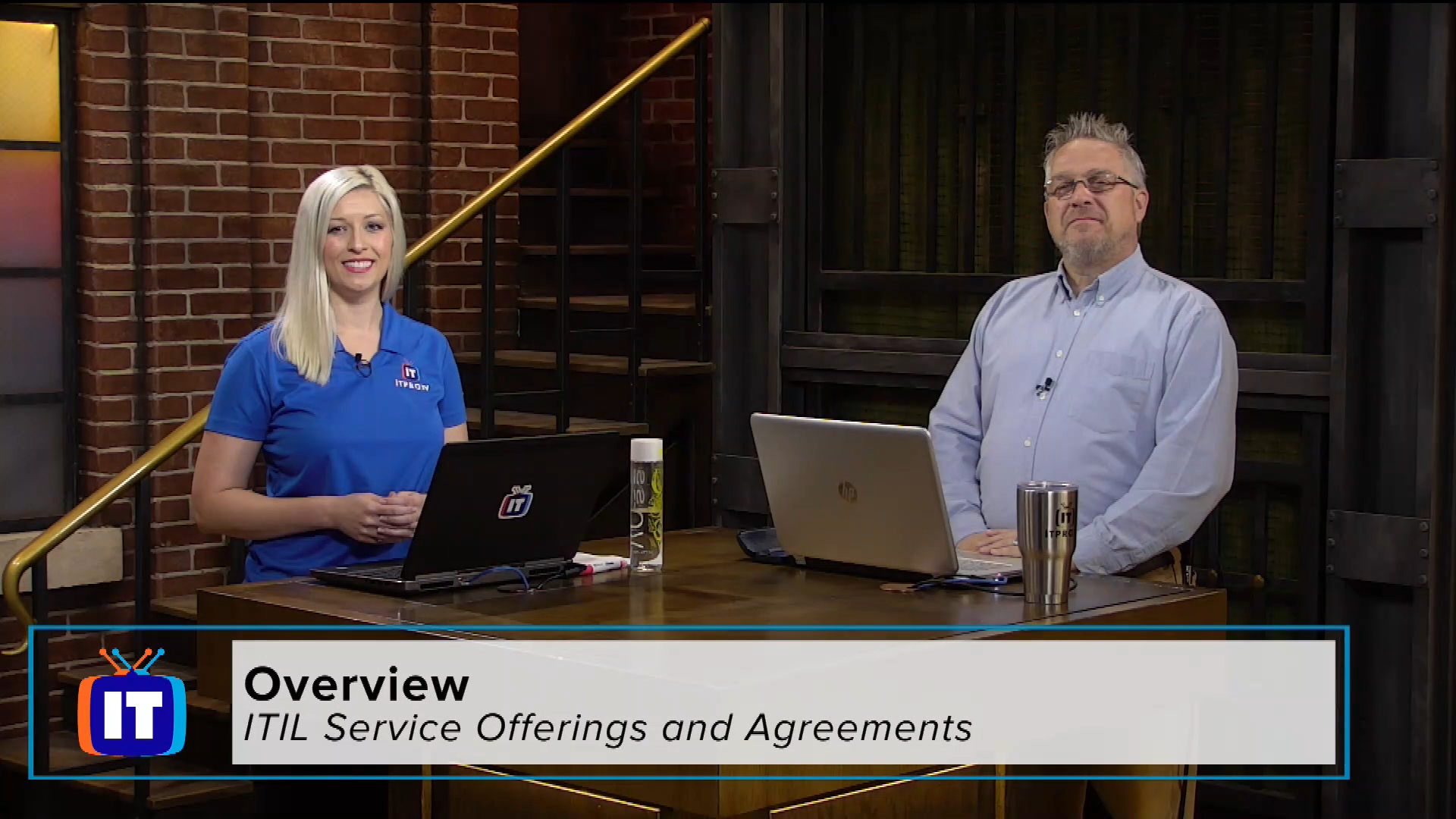 Episode Description
Transcript
The Service Offerings and Agreement series will focus on processes in the Service Strategy and Service Design stages of the ITIL Service Lifecycle. It is a Capability Module that prepares for you an examination that earns you 4 credits toward your ITIL Expert credential. Tune in now as Cherokee and Terry Decker you learn ITIL SOA.
Welcome, ladies and gentlemen. If you're looking for ITIL service offerings and agreement information, then you're in the perfect place because we have expert ITIL trainer Mr. Terry Decker in studios. How are you doing today, Terry? >> Doing super, Cherokee. >> So Terry, what are we gonna be looking at in this particular series that's coming up? >> Well, service offerings and agreements is one of the capability modules in the ITIL curriculum. Some of the modules are based on lifecycle stages individually. The capability modules draw from multiple stages in the lifecycle. SOA, Service Offerings and Agreements, it borrows from service strategy and service thine and combined processes in some operational context. We'll be looking at seven different processes within service strategy and service design that deal with how you appropriately offer services to customers and how you broke those agreements with those customers and maintain your supplier contracts as well. So, it's a good course in depth and in breadth, it also prepares you for an exam. We spend a lot of time doing some exam preparation for this, and successful passing of the exam gets you four credits towards your IT expert credentials. >> So ladies and gentlemen, I hope you enjoy the course that we've prepared for you. Stay tune for more information.
Just you? Training a whole team? There's an ITProTV plan that fits.
With more than 5,800 hours of engaging video training for IT professionals, you'll find the courses you and your team need to stay current and get the latest certifications.