Accredited ISO/IEC 20,000:2018
Accredited ISO/IEC 20,000:20188 H 30 M
ISO/IEC 20,000 Foundation

Overview
The Foundation Exam
Concepts of Service Management
Concepts of ISO/IEC 20,000
What is a Service Management System
SMS: Context of the Organization
SMS: Leadership and Risk Management
SMS: 3rd Parties, Documentation, Resource Mgmt
Scope, Plan and Support the SMS
SMS: Performance Evaluation and Improvement
Service Design and Transition
Service Catalog, Service Asset, Configuration Mgmt
BRM, SLM, Supplier Management
Budgeting, Accounting, Demand, Capacity Mgmt
Change Mgmt, Release and Deployment
Service Request, Incident, Problem Mgmt
Availability, Continuity, Security Mgmt
August 2019 Update
Exam Preparation
Sample Paper
Sample Paper Part 2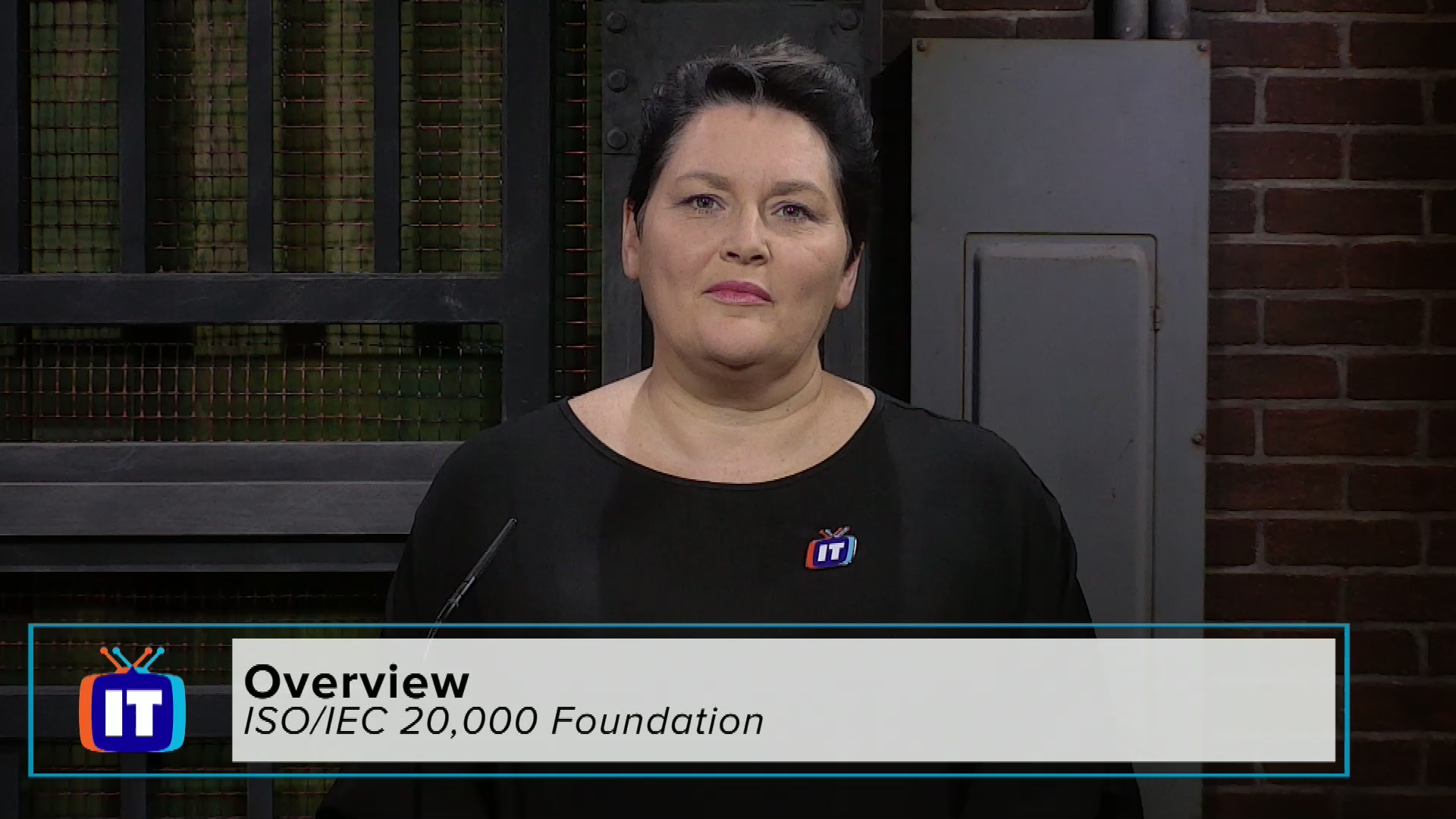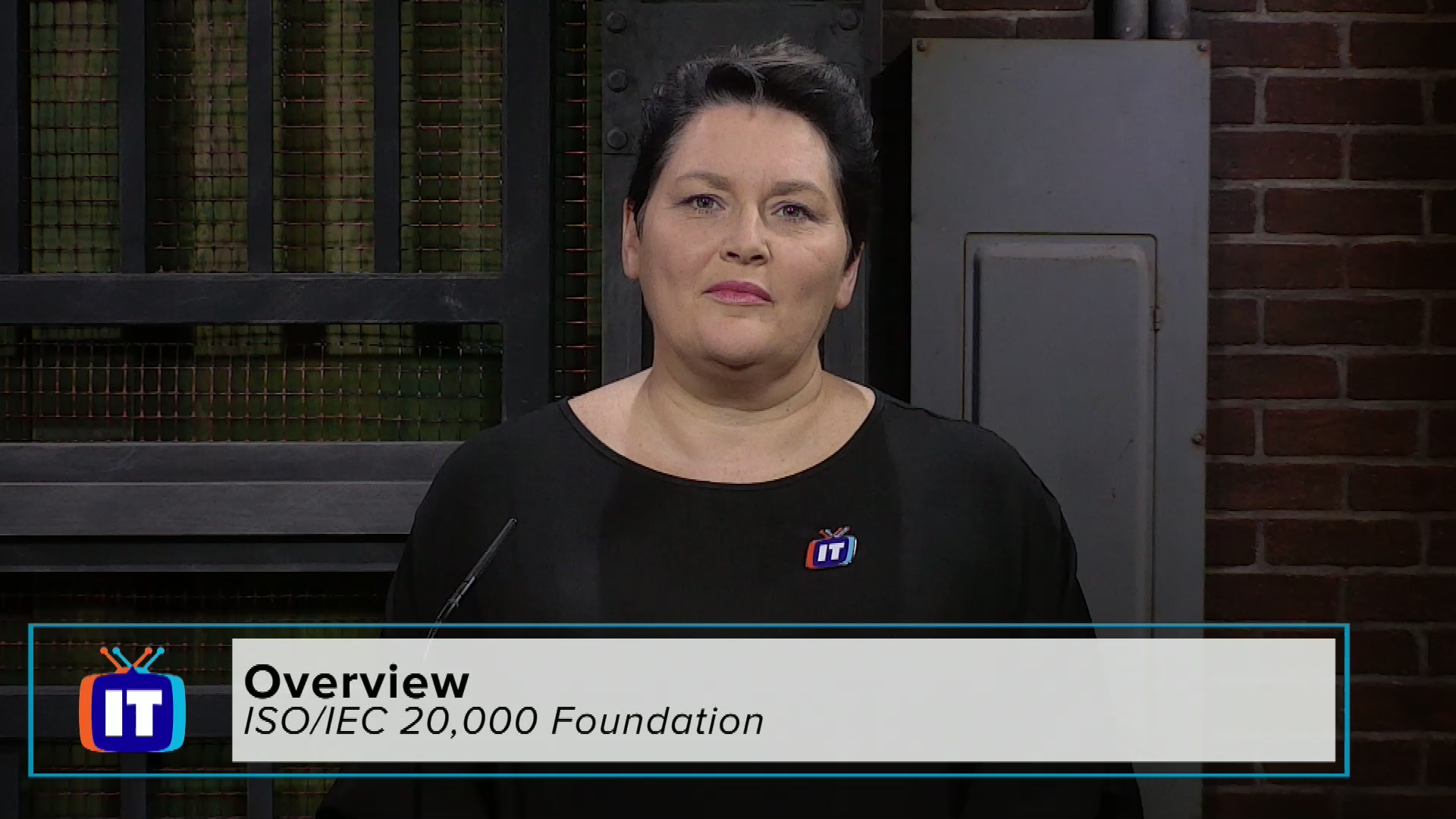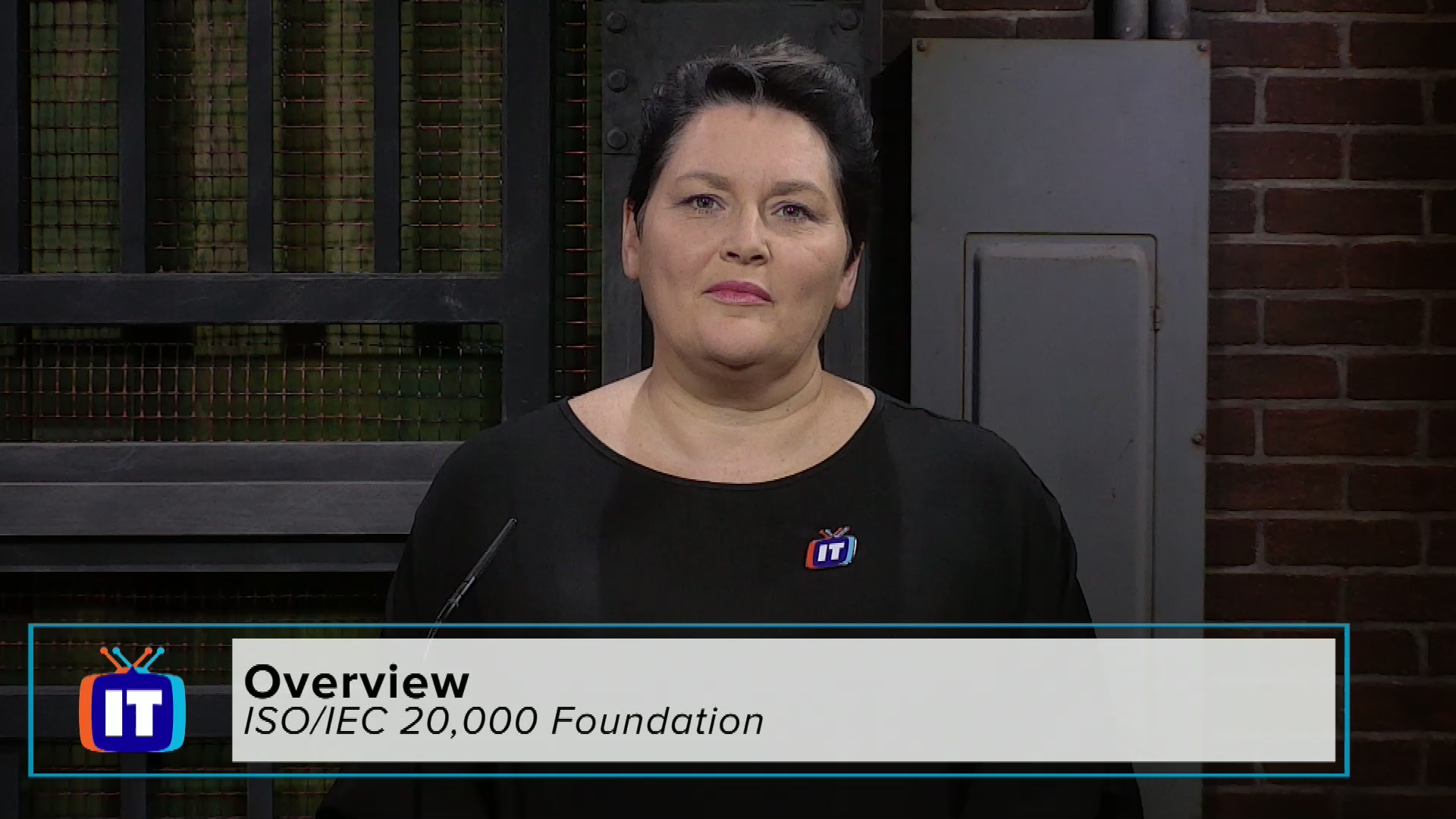 Episode Description
Transcript
In this series we explore the concepts of the ISO / IEC 20,000 standard and prepare for the ISO / IEC 20,000 Service Management Foundation examination accredited by EXIN.
[SOUND] Hi and welcome to the ISO/IEC 20,000 Foundation series here on ITPro.TV. I'm Jo Peacock and in this series we are going to be exploring the international standard of ISO 20,000 which is the international standard for service management. Now this is going to be completely different to all of the other service management frameworks that you may have studied such as ITIL or Siam or VeriSM. Because in this particular series we're looking at the standard. And the standard is something that an auditor will use to come in and audit your organisation and award you, as an organisation, achievement of that standard should you successfully pass. What this does mean though is before you start this particular series, you will need, it will be a requirement, you will not be able to take the test without studying this. You will need to download from the International Standards Organization, the International Standard. It's ISO 20000 you'll need to download part one. You'll also need to download part two. Part one are the [INAUDIBLE], these are the audit requirements. And part two are the guidelines and the recommendations for how you would implement these particular requirements and how you would achieve the requirements at audit. And also how the auditor is expecting to evaluate your organization. This particular series is suitable for anybody whose organization is looking to achieve ISO20000. And what this particular series will do, it will give you just a very, very basic overview of what to expect and what the standard looks like. There is an examination at the end through our partners EXIN, and so you are able to once you have completed this series, you're able to log onto the EXIN website and to be able to sit, pay for and sit the test should you so wish. But this is certainly going to be invaluable information for you if your organization is looking to achieve ISO 20000. One of the things that auditors will ask for an organization is that we will go around an organization and ask people, are they aware of ISO 20000? Are they aware of what the organization is trying to achieve? So this will certainly give you that awareness. Now, in order to be able to pass your test, I would tell you that you need to supplement this particular series with any other series relating to service management frameworks such as ITL or VeriSM or Siam. And you also, as I mentioned, need to download those international standards from the International Standard organisation. So, for now, all I'm going to say is, and I know that my host Vonne she loves me to say this. I'm gonna tell you, to go away, download your international standards, and we'll see you in episode one. [MUSIC]
Just you? Training a whole team? There's an ITProTV plan that fits.
With more than 5,800 hours of engaging video training for IT professionals, you'll find the courses you and your team need to stay current and get the latest certifications.