Accredited VeriSM Foundation
VeriSM Foundation14 H 39 M
The VeriSM model helps organizations craft their service management practices in all aspects of the business. This course walks you through the VeriSM methodology.
VeriSM Foundation

Introduction to VeriSM
The VeriSM Qualification
Organisational Context
Organisational Context Part 2
Organisational Context Part 3
Organisational Governance
Digital Transformation
Service Culture
Organisational Structure
Service Management Challenges
Service Management Challenges Part 2
The VeriSM Model
The VeriSM Model Part 2
The Management Mesh
VeriSM Stages: Define
VeriSM Stages: Produce
VeriSM Stages: Provide
VeriSM Stages: Respond
Adapting the VeriSM Model
Progressive Management Practices: Agile
Progressive Management Practices: Agile Part 2
Progressive Management Practices: DevOps
Progressive Management Practices: SIAM
Progressive Management Practices: Lean
Progressive Management Practices: Shift Left
Progressive Management Practices: CX / UX
Progressive Practice: Continous Delivey
Innovative Technologies
Technologies: Cloud and Virtualisation
Technologies: Automating, Big Data and IoT
Technologies: Mobile Computing
Getting Started with VeriSM
Exam Review
Exam Review Part 2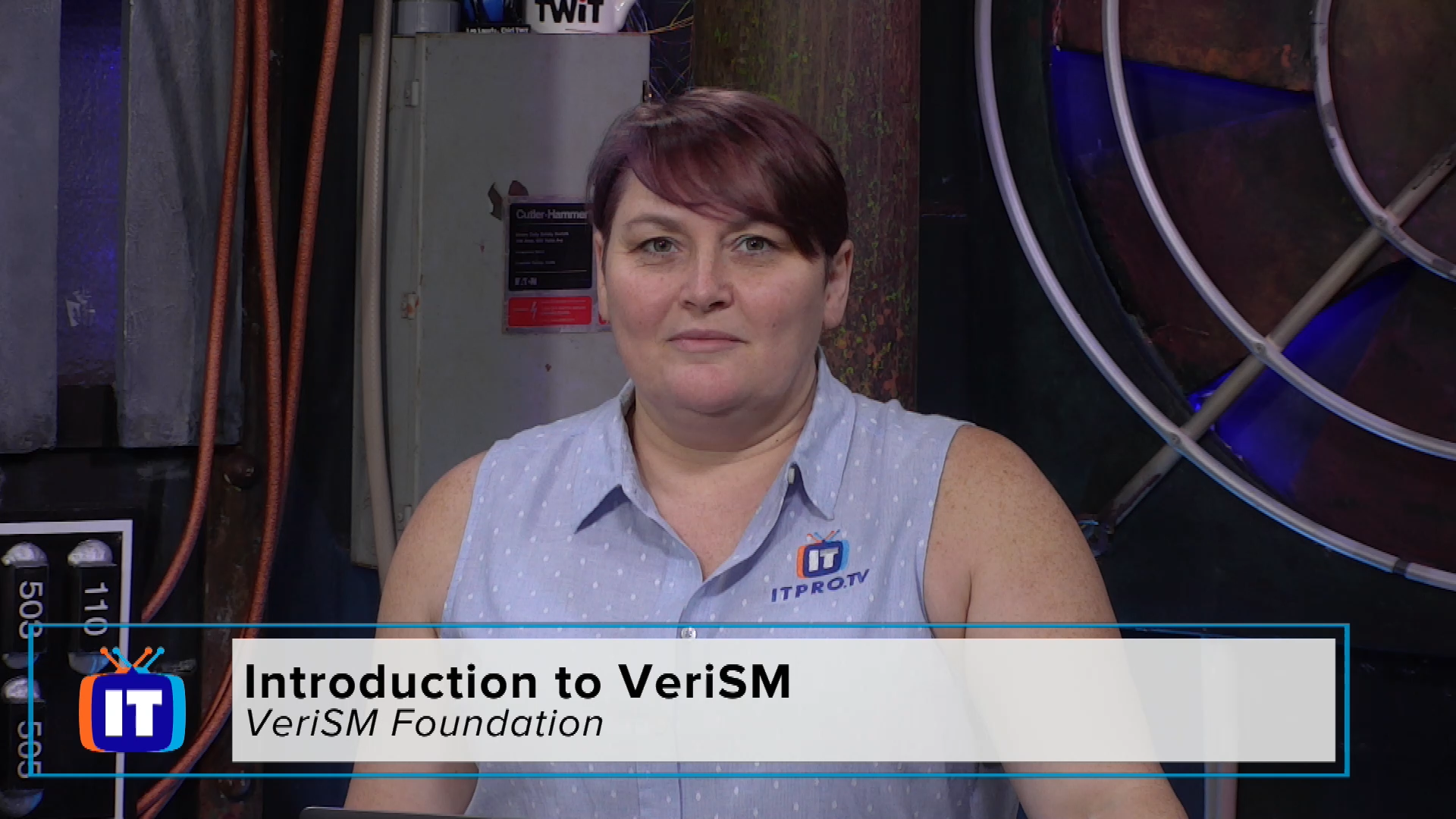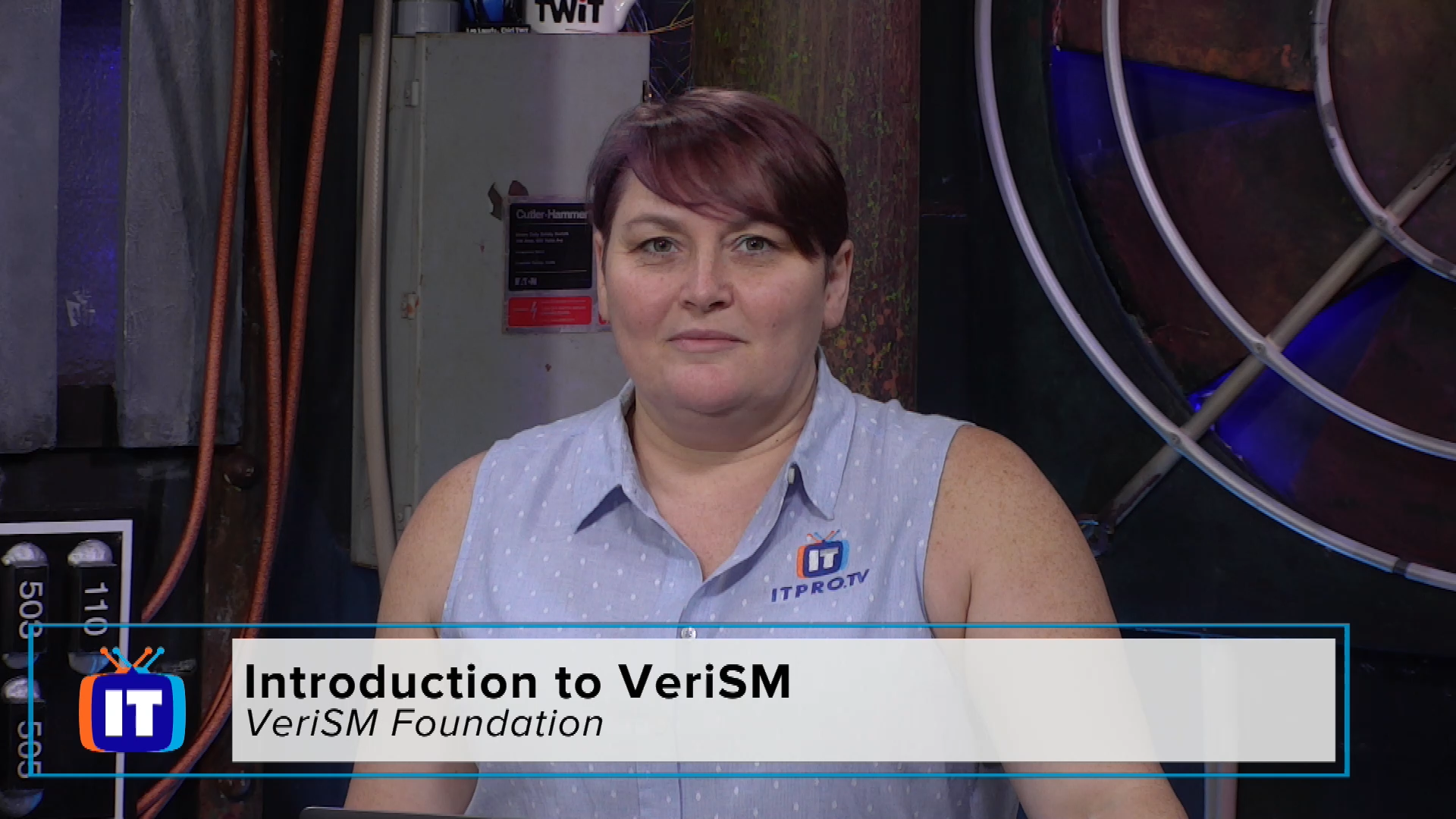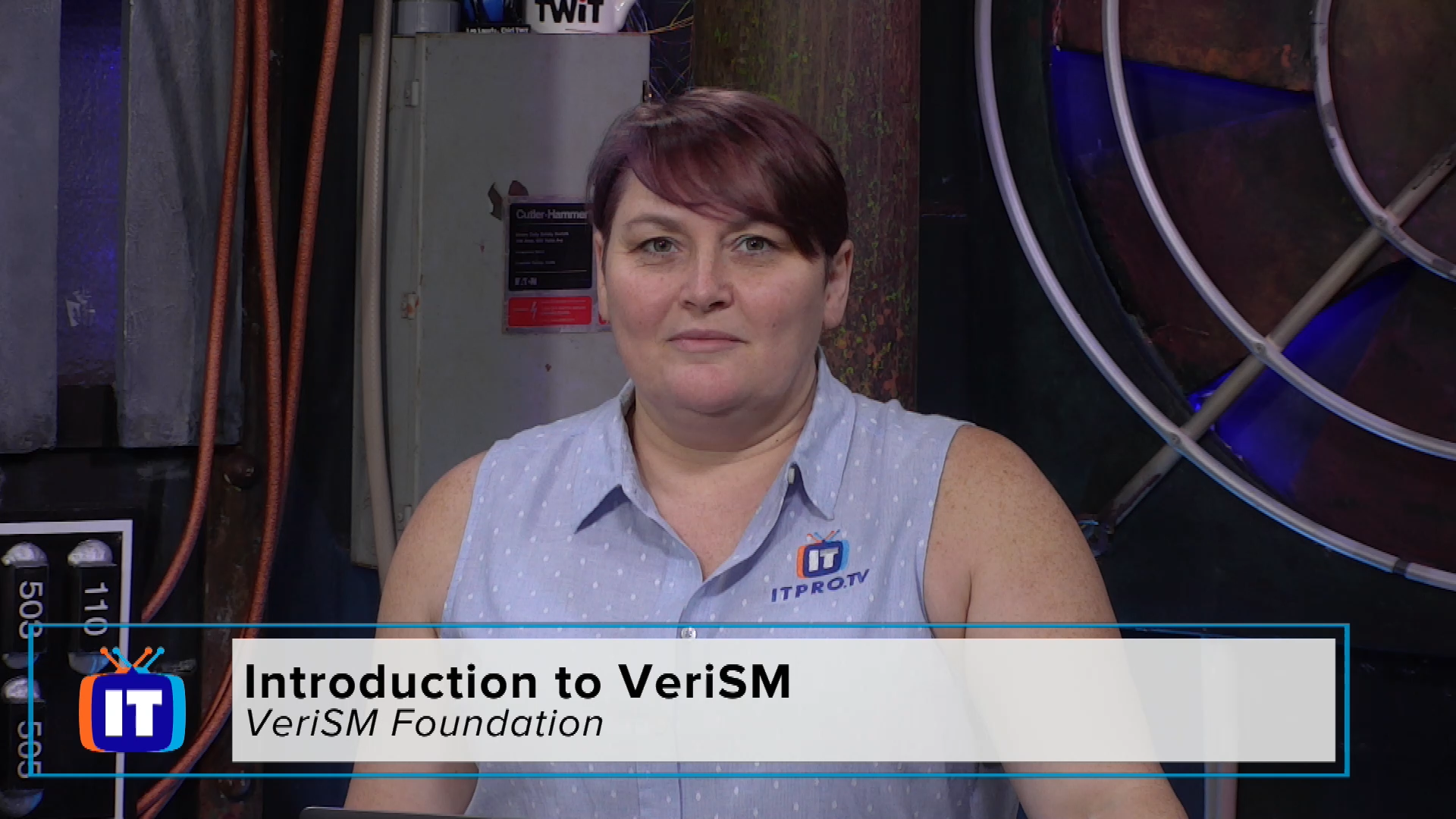 Episode Description
Transcript
This episode answers the question "what is VeriSM?", and looks at the VeriSM® Foundation, Essentials, and Plus qualifications and examinations. We also take a brief look at the concept of VeriSM and it's relationship to other methodologies. Make sure to download the case study, supplemental information, and exercises that accompany this series.
[SOUND] Hi and welcome to your VeriSM series here on ITPRO TV. I'm Jo Peacock and over this next series we're going to be looking at VeriSM. And if you don't know what VeriSM stands for it stands for Value-driven Evolving, Responsive, Integrated Service Management. Is this something that you've heard of before? I'm sure that it's something that you've seen in sort of the press and publications recently. And this really is taking service management to another level involving the whole of the organization in service management. This is where we acknowledge the fact that other areas within our organization have been purchasing and managing their own IT services for a number of years now. And what we want to do is have an integrated approach to service management within the organization. We want to be able to deliver value to our consumers, and to our external customers as an entire organization. And we want to have a consolidated management approach to our organization. So here in VeriSM, we take service management and the concepts of service management and we take them outside of IT. And we look at how we can apply service management principles across the entire organization, breaking down barriers, removing the silos that may have been built up within your organization. And showing how we can work as a collaborative united organization to deliver better value to our consumers. We're going to go through in this particular series the VeriSM handbook. And we're going to also be looking at the VeriSM foundations study guide, too. And now, this series will prepare you for not only your VeriSM foundation certifications through EXIN, but it will also prepare you for your VeriSM essentials certification, and if you so choose, the VeriSM plus certification. Which is the certification that is aimed at those that already have a foundation certificate in another service managemetn methodology, for instance. So I'm gonna invite you to join me, Jo Peacock, and also our host on our VeriSM series and I hope to see you there. [SOUND]